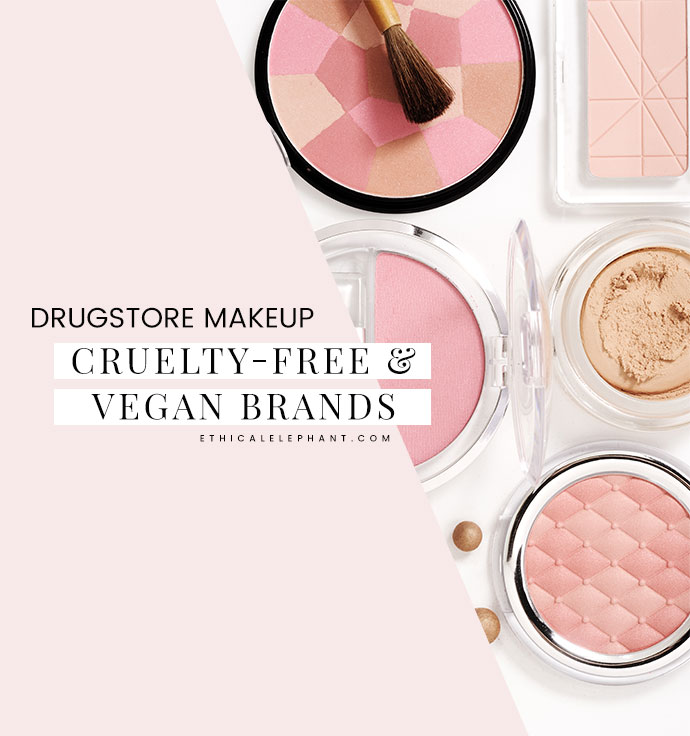 One of the biggest struggles I hear from compassionate shoppers is finding affordable makeup that is both cruelty-free and vegan. Yes, there is a difference between cosmetics labelled as cruelty-free and vegan. 'Cruelty-free' implies the ingredients and finished products were not tested on animals meanwhile 'Vegan' products do not contain any animal ingredients.
There are some great cruelty-free drugstore brand lists and similar resources available online but not one specifically catered for only vegans. It's probably because it's a much shorter list but you may be surprised that although a brand isn't considered 100% vegan, they do offer some options that are animal-free in addition to being cruelty-free of course!
Here you will find a list of drugstore makeup brands that are either 100% vegan or brands that carry some vegan options as well as to how you can find those Vegan options. At the very bottom of this post, I also list drugstore makeup brands that are NOT cruelty-free and continue to test on animals and therefore should be avoided. Finally, I mention brands that are cruelty-free BUT not vegan-friendly and is probably best to avoid.
But let's start with the Cruelty-free brands that are either 100% vegan or offer some vegan options!
List of Vegan Makeup Drugstore Brands
Below is a list of cruelty-free drugstore makeup brands that do not test on animals with vegan options!
---
---
---
---
---
---
---
---
---
---
---
---
---
---
---
---
---
---
---
---
---
---
---