This post may contain affiliate links that at no additional cost to you, I may earn a small commission.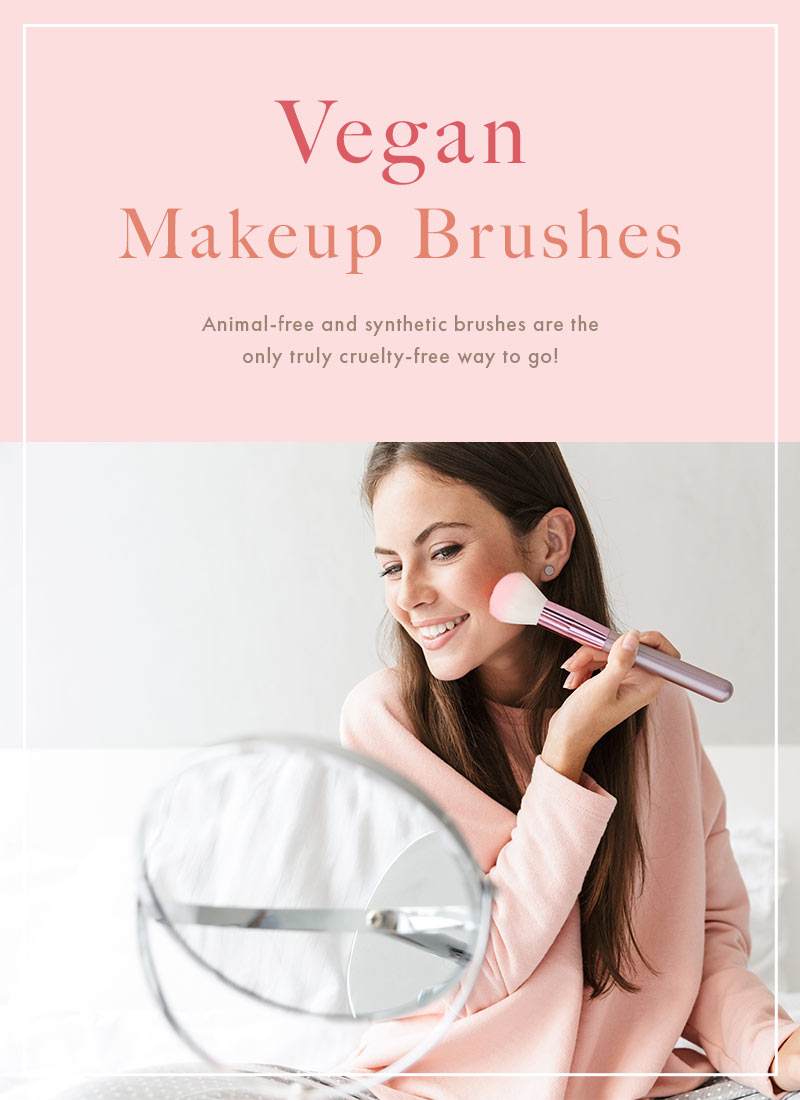 Careful of makeup brushes that are labeled as "cruelty-free" as the use of this label is unregulated and there is no legal or standard definition to what's defined as "cruelty-free".
Oftentimes, manufacturers make claims that their animal-hair brushes are "cruelty-free" because the process in which they obtain the animal's fur was done in a humane and cruelty-free manner where the animals weren't harmed.
The Problem with Animal-Hair Brushes
Unfortunately, there are no regulations or laws protecting the welfare of fur animals that are used to make cosmetic brushes. So even when a company claims "no animals are harmed", there is no one checking or verifying how these animals are actually being treated and cared for.
Without regulation, self-proclaimed "Cruelty-Free" makeup brushes that use animal hair is just a marketing gimmick sheltering customers from the ugly truth behind fur farms and the cruelty to animals.
If you want truly cruelty-free makeup brushes that are truly free of animal cruelty– choose vegan makeup brushes instead!
What Are Vegan Makeup Brushes?
Vegan makeup brushes are made with synthetic fibers like taklon and nylon.
Makeup brushes made with synthetic bristles are just as soft, durable, and blendable as natural bristles, but are made without the cruelty to animals.
Avoid falling for self-proclaimed "cruelty-free" makeup brushes that are made with natural bristles derived from animal fur and instead choose vegan makeup brushes.
Best Vegan Makeup Brushes
With so many makeup brushes to choose from, I'm sharing some of the most recommended and best vegan makeup brushes for every budget.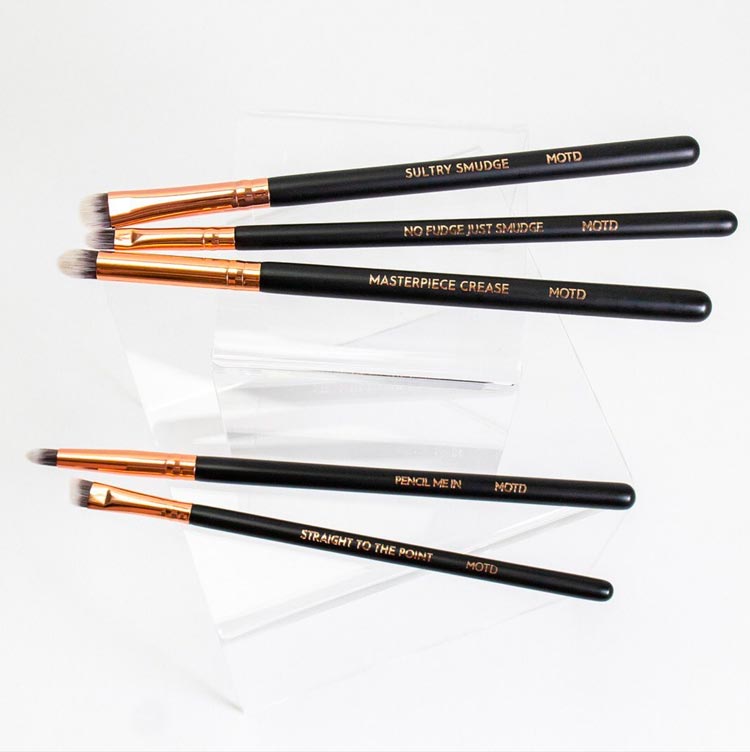 (1) MOTD Cosmetics has hands down the best vegan makeup brushes for face and eyes. I have used my MOTD brushes every day for the past 3 years and they're still holding up very well. For the best value, high-quality vegan makeup brushes, I highly recommend MOTD's Lux Vegan Makeup Brush Essentials made for both beginners and professionals.
Use MOTD Coupon Code: VICKY to receive 15% OFF your order.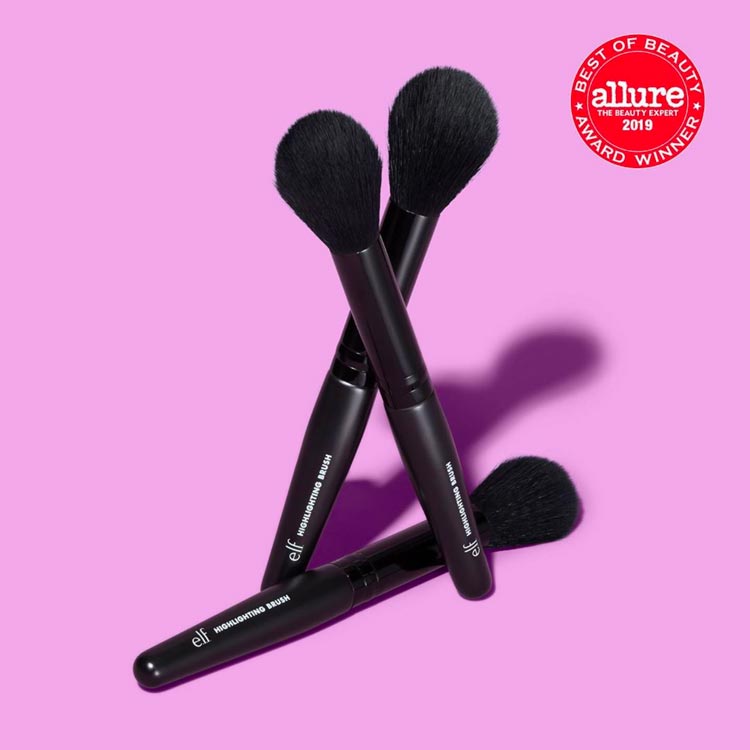 (2) ELF Cosmetics offers the best affordable and budget-friendly vegan makeup brushes made with 100% animal hair-free, synthetic bristles. Buy ELF brushes individually for $5 or under or get one of their value makeup brush sets for around $15. In addition, ELF usually comes out with limited edition sets with pretty packaging and fun colors that would make for some awesome gifts year-round.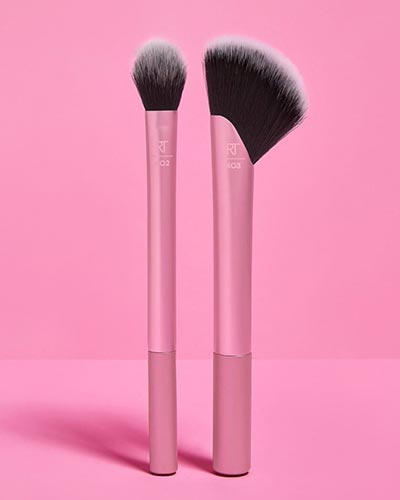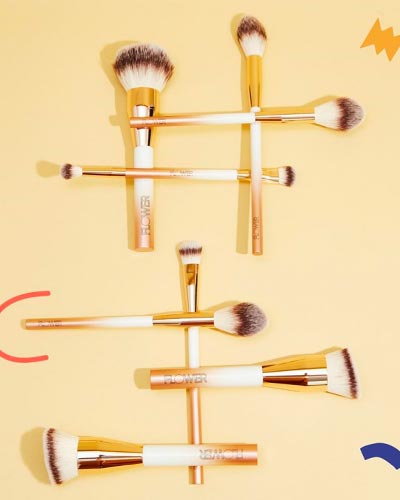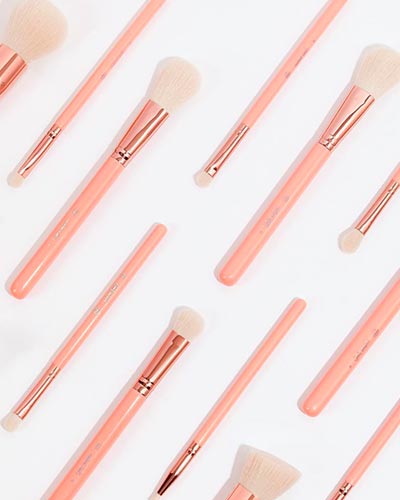 More affordable vegan makeup brushes options: (3) Real Techniques (4) Flower Beauty (5) Barry M (6) BH Cosmetics' Vegan Brushes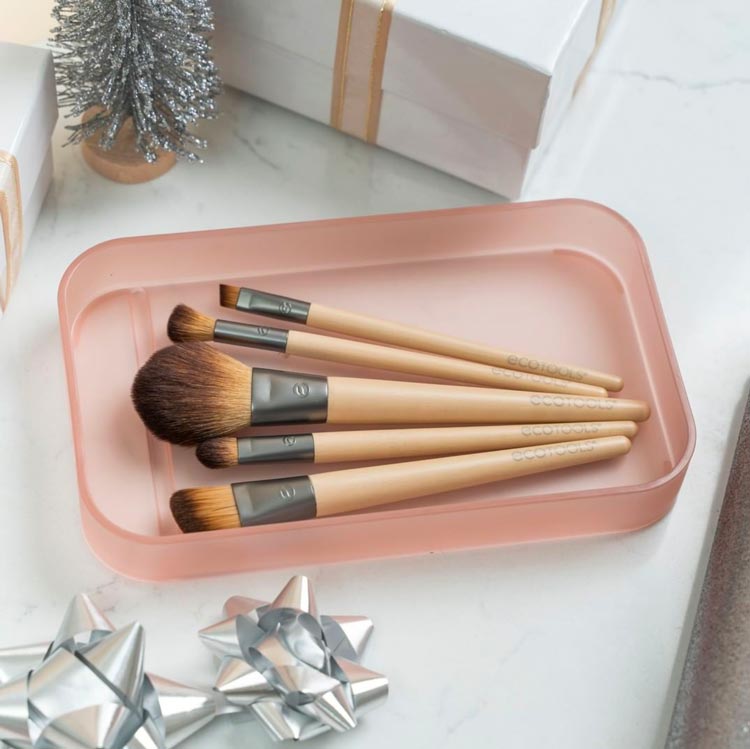 (7) EcoTools has the best eco-friendly and vegan makeup brushes that are also affordable and you can buy at most drugstores. You can buy each brush individually or buy them as a brush set, I love their Enhancing Eye Set the most, especially for traveling. EcoTools makeup brushes are made with soft synthetic bristles, with sleek renewable bamboo handles and recycled aluminum ferrules. I also recommend trying out EcoTools vegan makeup brush cleaner as well!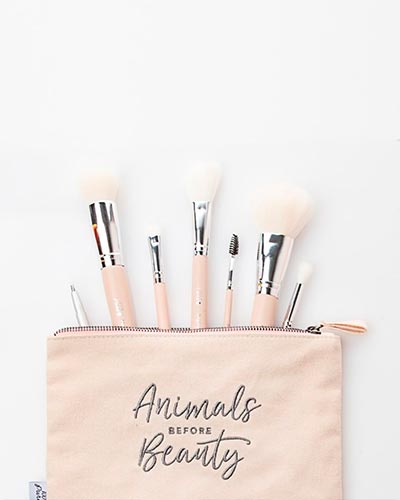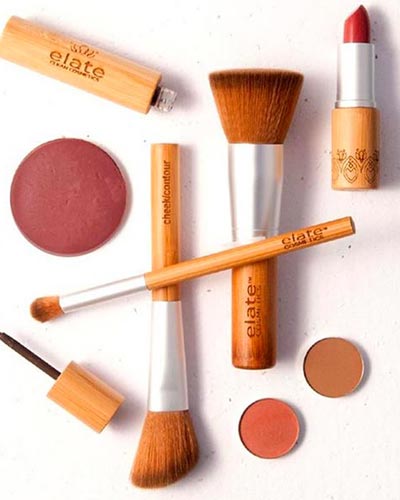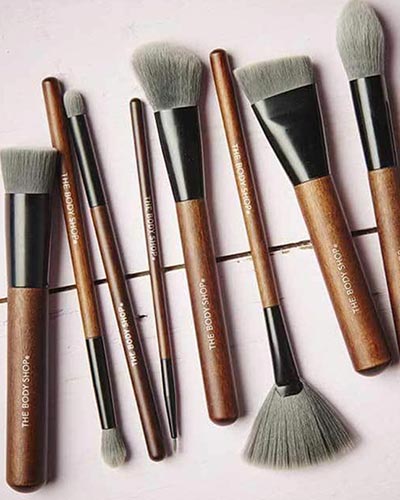 More vegan eco-friendly makeup brushes options: (8) 100% Pure (9) Antonym (10) INIKA (11) Everyday Minerals (12) Elate Cosmetics (13) The Body Shop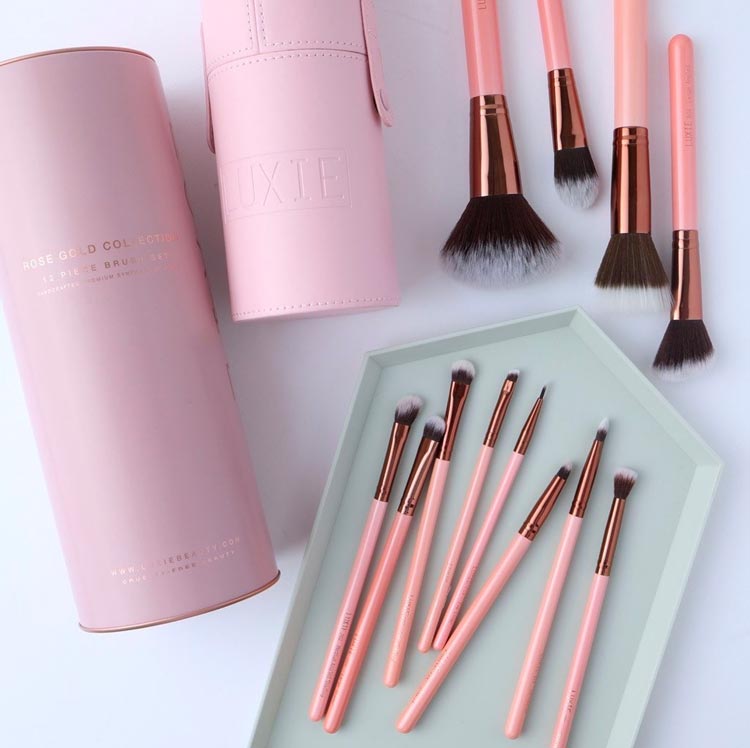 (14) Luxie Beauty's signature pink and rose gold brushes are the prettiest vegan makeup brushes I have in my collection. They're also incredibly soft, high-quality, and functional. Luxie Beauy's beautiful cruelty-free makeup brush sets would also make for a thoughtful & ethical gift for makeup lovers!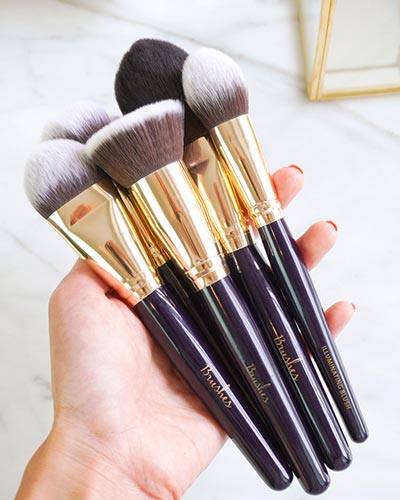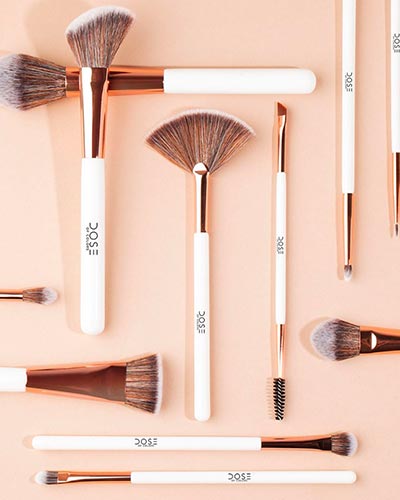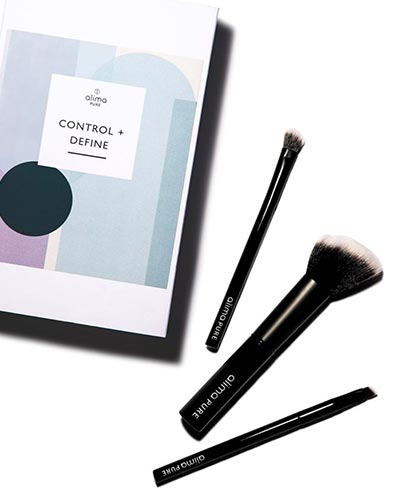 Some more functional vegan makeup brush options: (15) 13rushes (16) Dose of Colors (17) Alima Pure (18) RMS (19) Nanshy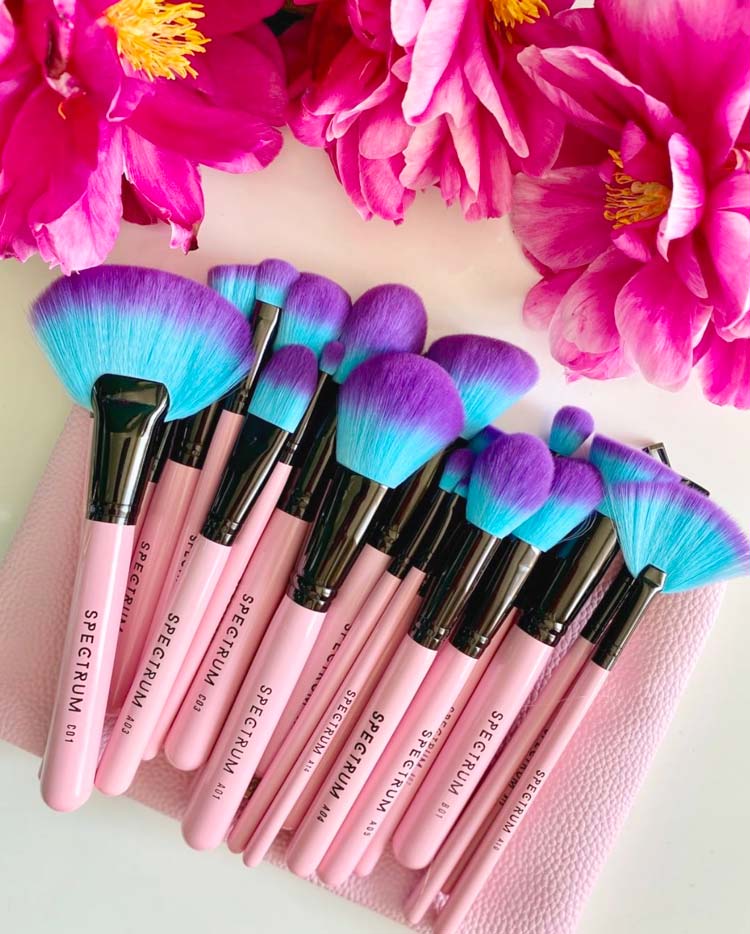 (20) Spectrum Collections unicorn vegan makeup brushes are some of the most stunning brushes I've ever laid eyes on! They also have some gorgeous and unique cosmetic bags so that can you elegantly store your lovely Spectrum cruelty-free makeup brush set!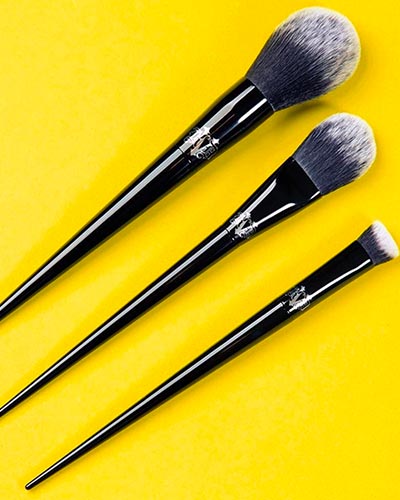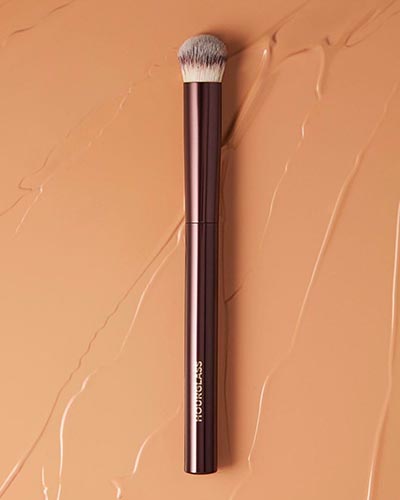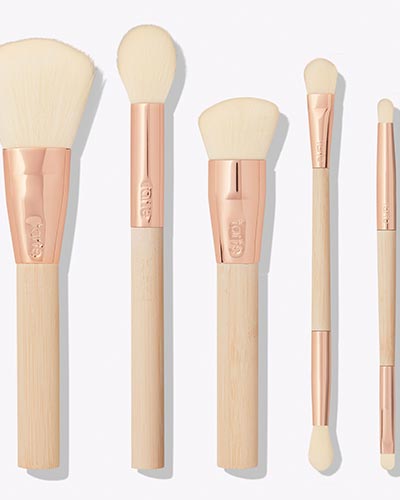 If you buy and support cruelty-free brands owned by a non-cruelty-free parent company, (21) KVD Vegan Beauty (22) Hourglass (23) Too Faced (24) Urban Decay and (25) Tarte Cosmetics also offers some gorgeous and high-performing vegan makeup brushes, which you can get at Sephora.