This post may contain affiliate links.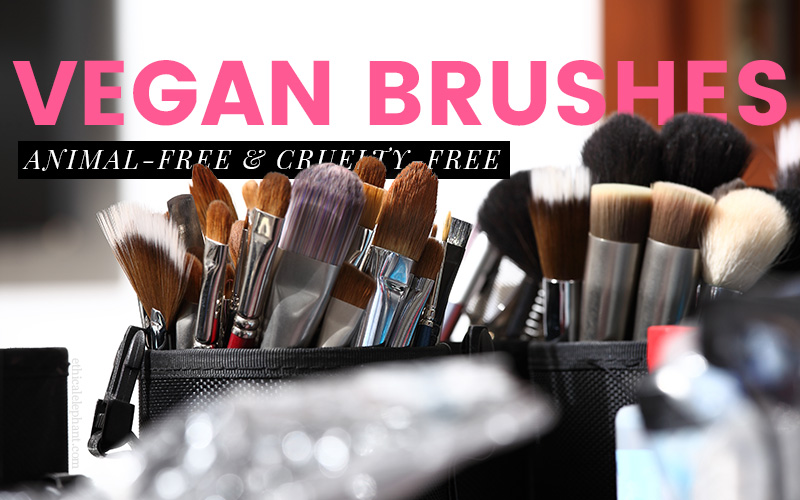 If there's one time where the term "cruelty-free" doesn't mean anything, it's gotta be when you're shopping for makeup brushes!
Companies that use natural 'animal-hair' bristles to make their brushes are now labeling them as "cruelty-free" claiming that the process in which they obtain the animal hair are done in a humane and cruelty-free manner where the animals aren't harmed.
The truth is, cruelty-free and animal hair brushes should not be used in the same sentence unless it's to say "animal hair makeup brushes are not cruelty-free."
There are no regulations or laws that protect the welfare of fur animals that are used to make brushes. So even when a company claims "no animals are harmed", there is no one checking up or verifying how these animals are being treated. "Cruelty-Free" makeup brushes that use animal hair is all just a marketing gimmick.
If you want truly cruelty-free makeup brushes that are in itself free of animal cruelty– opt for vegan makeup brushes instead! Vegan makeup brushes are made with synthetic fibers.
So instead of looking for makeup brushes that are "cruelty-free", you'll want to find ones that say they're made with synthetic bristles. Or you can simply use this list of 100% Vegan makeup brushes!
100% Vegan Makeup Brushes (Synthetic)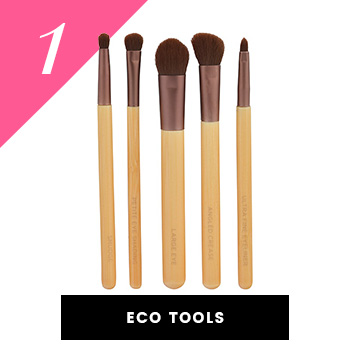 Eco Tools– incredibly soft bristles, sleek bamboo handles, recycled aluminum ferrules, and are 100% vegan.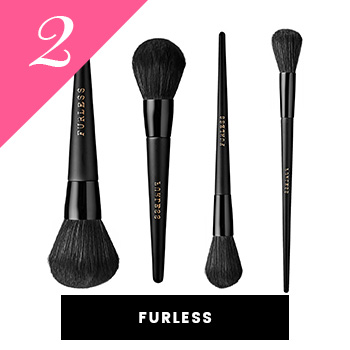 Furless –  A large selection of countless makeup brushes, all 100% vegan.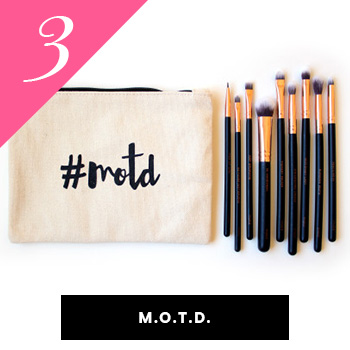 MOTD Cosmetics – premium quality vegan taklon bristles, so you can use them with cream, powder, and liquid formulas.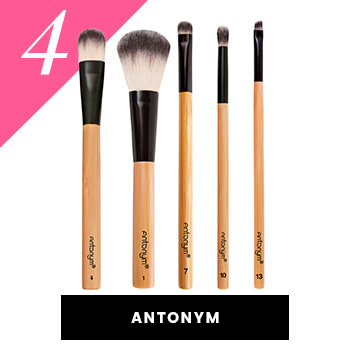 Antonym – made of synthetic bristles (Taklon & Nylon). All 100% Vegan brushes!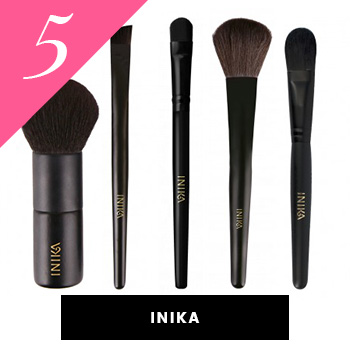 INIKA – all makeup brushes are vegan and high performing too.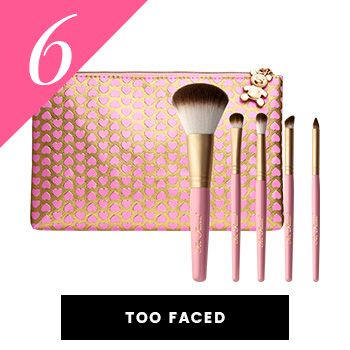 Too Faced – Created using our luxurious "Teddy Bear Hair" that feels identical to the soft and silky smooth hair of real animals without the cruelty involved in making traditional "animal hair" brushes. **please note: Too Faced was recently acquired by Estee Lauder (a parent company that still tests on animals)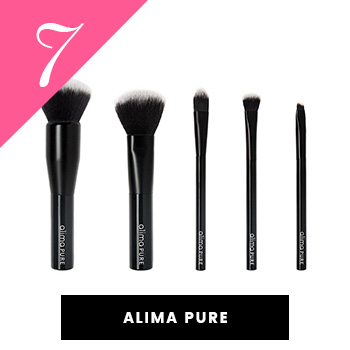 Alima Pure – Made with 100% cruelty-free Taklon synthetic bristles. Duo-color fibers for precision product loading. Sturdy sleek black handles for a comfortable, stablizing grip.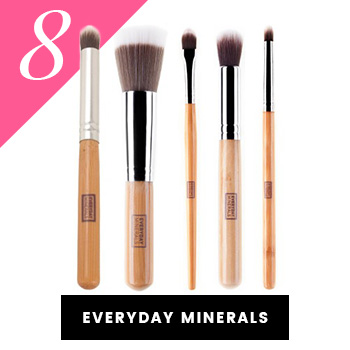 Everyday Minerals – all vegan including eye and face brushes, 100% renewable bamboo handles paired with outrageously soft fur-free synthetic bristles. Luxury with a conscience!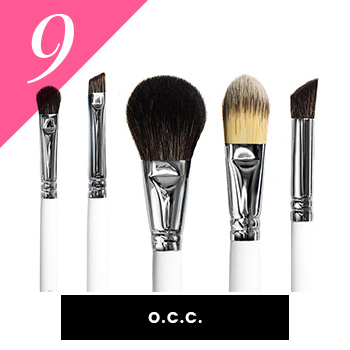 OCC – feature custom-blended synthetic fibers for a super soft brush texture perfect for all your makeup needs. 100% Vegan.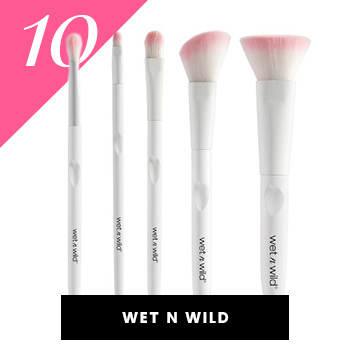 wet n wild – all wet n wild brushes are now vegan! Two-toned synthetic Polymax fibers that mimics the consistency of natural hairs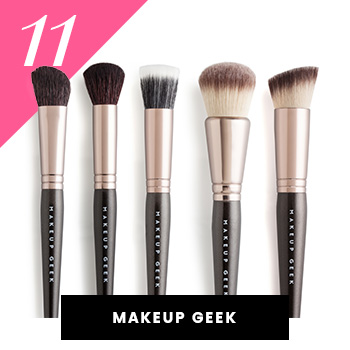 Makeup Geek – The bristles include all synthetic fibers for a cruelty free (& guilt free) makeup application!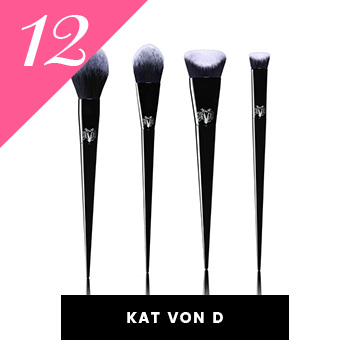 Kat Von D – All brushes are vegan made with superb-quality soft, synthetic bristles!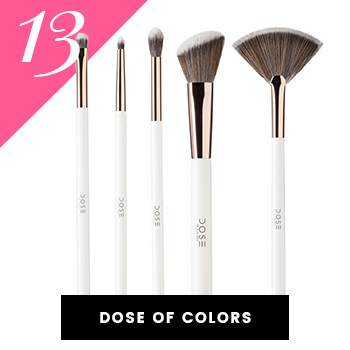 Dose of Colors – all brushes are made with synthetic bristles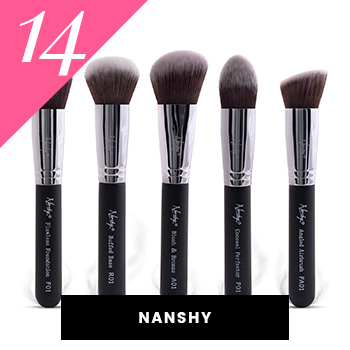 Nanshy – Antibacterial synthetic brushes are friendly to your skin and friendly to animals.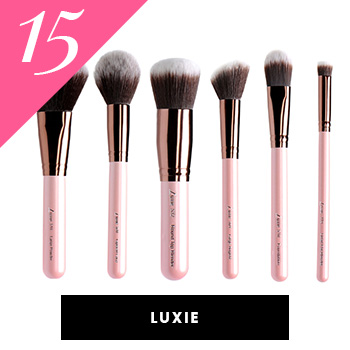 Luxie Beauty – 100% Animal Cruelty Free brush set with high quality synthetic hair bristles that are soft to the touch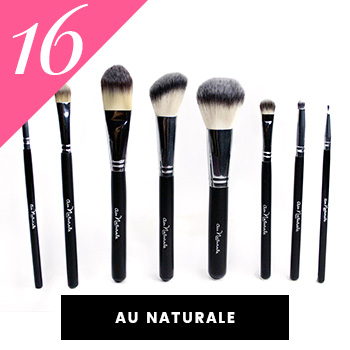 Au Naturale – Au Naturale Makeup Brushes are animal-free with plush, luxury vegan bristles.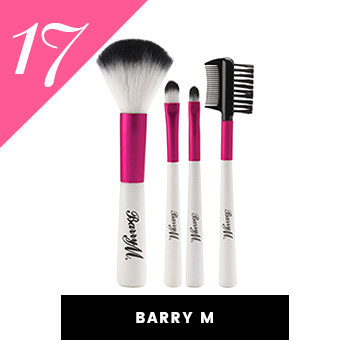 Barry M –  make-up brushes are synthetic and animal friendly, guaranteeing you a high performance, super-soft product to create a flawless look.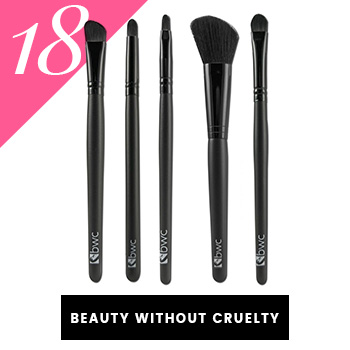 Beauty Without Cruelty – made with Professional Processed Nylon. Providing exceptional spring-back, strength and fine tips.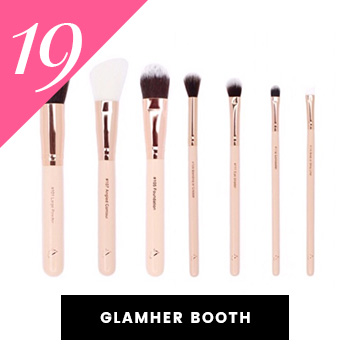 GlamHer Booth – Luxe Handcrafted Vegan Makeup Brushes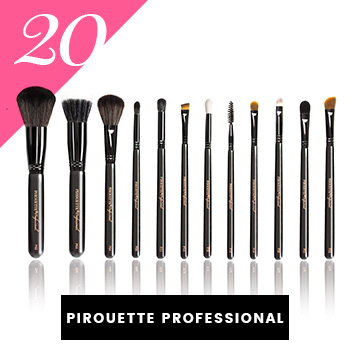 Pirouette Professionals – Every brush is made with the ultra-soft Taklon bristles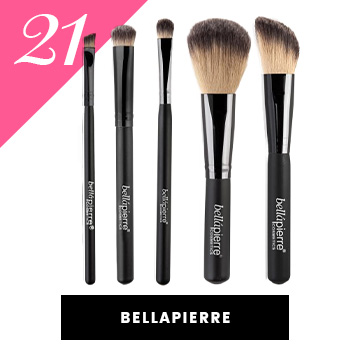 Bellapeirre – made of 100% synthetic fibers that will not shed during makeup application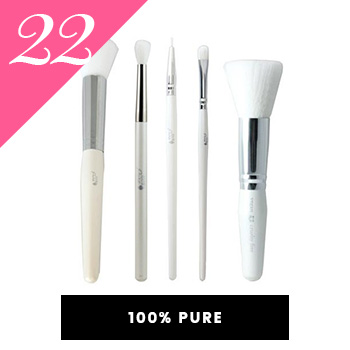 100% Pure –  Made with antibacterial synthetic fibers, these makeup brushes are perfect for your skin and the environment!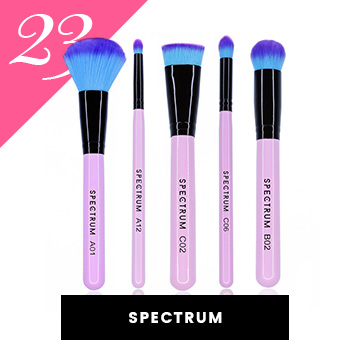 Spectrum –  These brightly colored makeup brushes are all registered Vegan!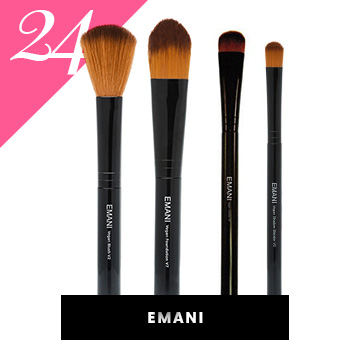 Emani – all Emani brushes are 100% vegan.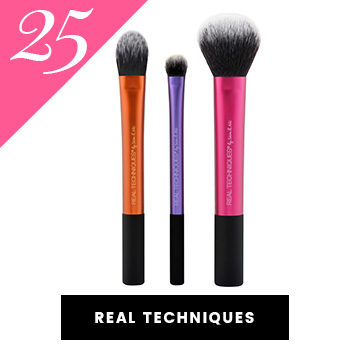 Real Techniques – All Real Techniques brushes are made with synthetic fibers!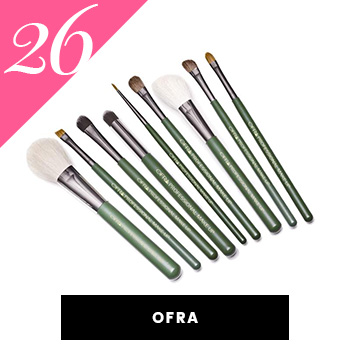 OFRA – all of OFRA brushes are synthetic!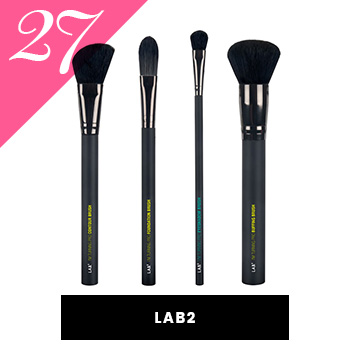 LAB2 – All of LAB2 vegan brushes are made with FiberLuxe technology™; cutting edge synthetic fibers specially designed with the softest and highest quality filaments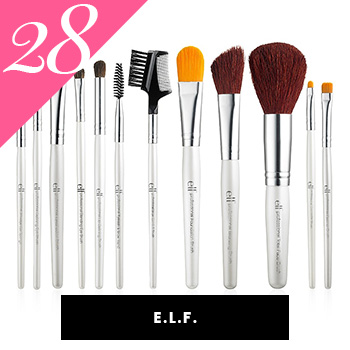 e.l.f. cosmetics – Now all elf makeup brushes are all 100% synthetic. However you may see their old animal hair makeup brushes still circulating around. But all of their brushes sold on their website are vegan and synthetic!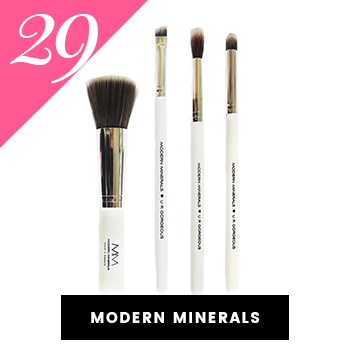 Modern Minerals – Chic and clean makeup brushes that say "U R GORGEOUS", all synthetic, hand-made, hypoallergenic, vegan and animal fur-free.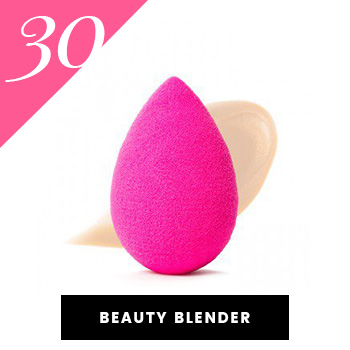 Beauty Blender – this list wouldn't be complete without mentioning the original makeup sponge by Beauty Blender. They also carry a few makeup brushes which are also cruelty free, synthetic, and non-porous!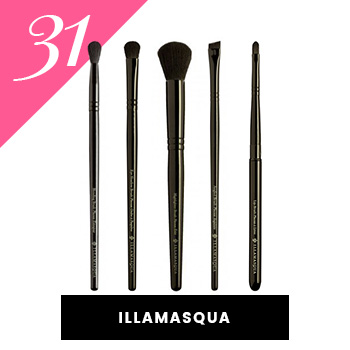 Illamasqua – All Illamasqua brushes are hypoallergenic and uses advanced synthetic hairs instead of animal products, they're completely vegan.
I wanna know, what are some of your favorite vegan and synthetic makeup brushes?
---
Disclaimer: This post contains affiliate links which, while they don't change the cost for you, earn me a small commission.