This post may contain affiliate links that at no additional cost to you, I may earn a small commission.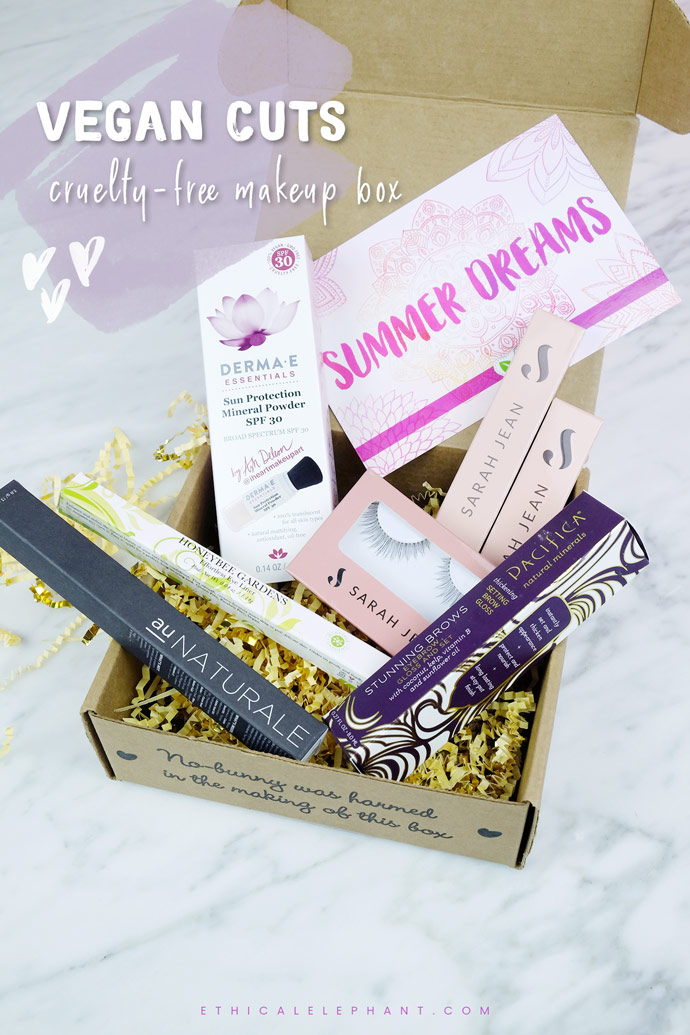 Calling all makeup and animal lovers! You need to get your hands on Vegan Cut's seasonal cruelty-free and vegan makeup box!!
It's packed full of awesome animal-free goodness making it feel like Christmas in July! Discover new and exciting makeup from brands that don't test on animals and products that don't contain any animal-derived ingredients, all delivered right to your doorstep every season!
Vegan Cuts Makeup Box
Before I get into what was included in this season's Vegan Cuts makeup box, here's what you need to know:
Not to be confused with Vegan Cuts Beauty Box, which is also awesome!
The Makeup Box is a quarterly (not monthly) subscription
Price: $39.95/box
Ships to US, Canada, and Internationally
All makeup products are cruelty-free and 100% vegan
Includes 4+ full size products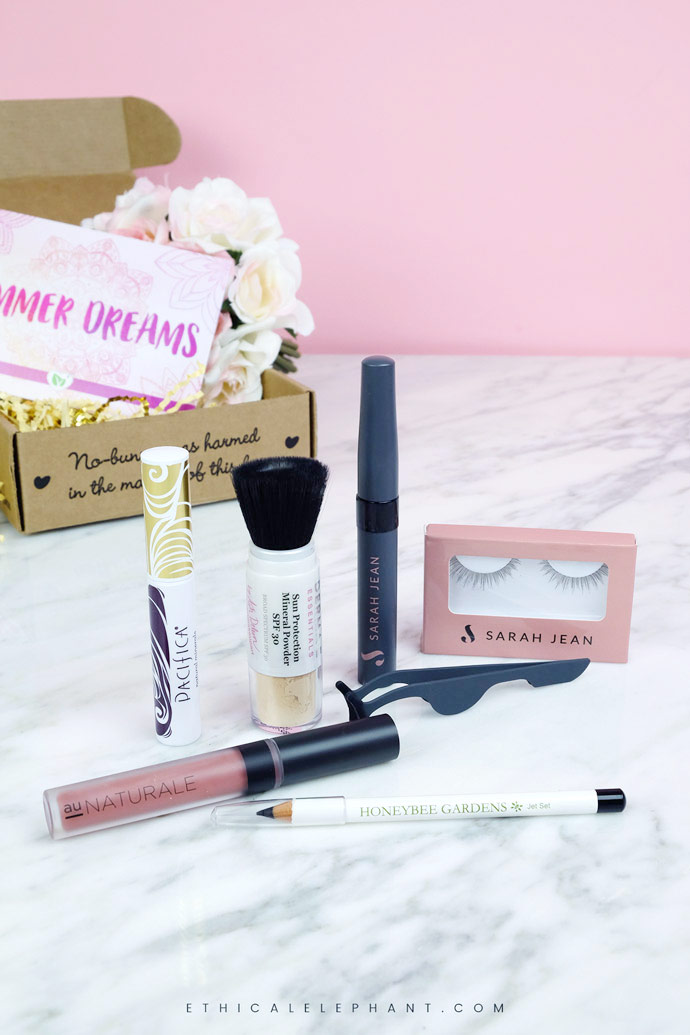 The Vegan Cuts Summer Makeup Box was seriously PACKED full of a variety of makeup products. Included in the box was an eyeliner, liquid lipstick, brow gel, mineral face powder, false lashes, lash glue and a beauty bonus tool, a handy tweezer for the lashes! The total value of Vegan Cut's Summer Makeup Box is $125.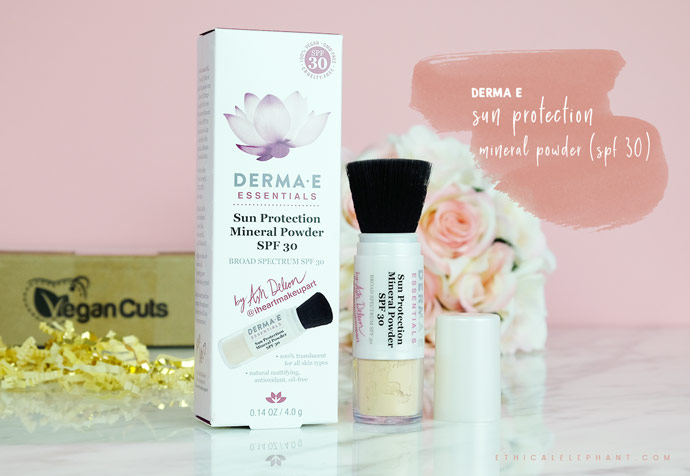 Mineral Powder – Derma E ($22)
This has already made its way into my everyday Summer makeup routine! Whether I'm going out to run some errands, going for a jog, or heading to the lake, I always make it a priority to apply this sun protection mineral powder and carry it with me this Summer!
It's a lightweight translucent powder so I can brush it on top of a full-face of makeup or no makeup at all.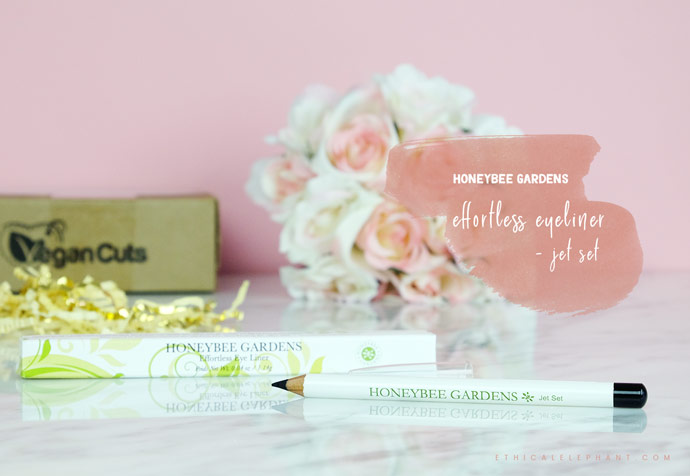 Vegan Eyeliner – Honeybee Gardens ($9)
This is an amazing eyeliner pencil! It glides on so smoothly, very pigmented, creamy but doesn't smudge after application. I've used this as both a top and bottom eyeliner. And it's only $9!? I will definitely be repurchasing this bad boy!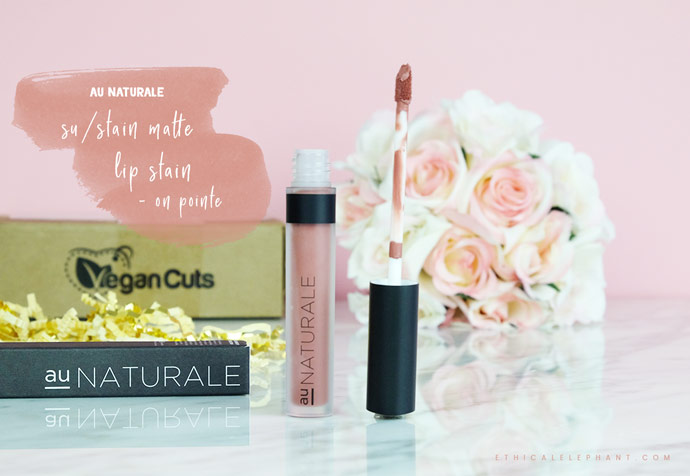 SU/Stain Matte Lip Stain – Au Naturale ($25)
I've been dying to try this liquid lipstick! I've heard great things about this and it definitely did not disappoint! For a liquid lipstick, it's not drying at all and surprisingly, very comfortable to wear on the lips. The formula is smooth, lightweight, and long-wearing.
I received the color On Pointe – a muted ballet shoe blush.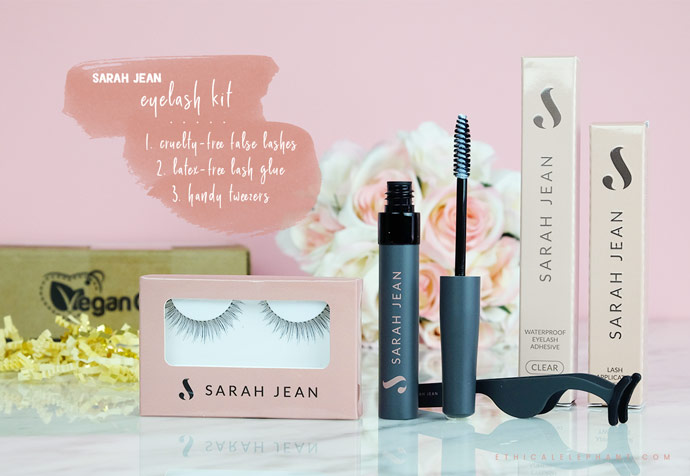 3-Piece Eyelash Kit – Sarah Jean ($55)
I received Sarah Jean cruelty-free false lashes in SJ001, which are very natural-looking falsies. Also included is Sarah Jean's signature latex-free and hypoallergenic lash glue in clear and a bonus beauty tool, a handy tweezer.
I do like the style of lashes, they are much shorter than what I'm used to but I would totally wear these on a casual makeup day as they do help give me fuller yet natural-looking lashes. The lash glue is a cool concept, you apply the glue on the strip of the falsies and also apply the lash glue directly on your real lashes, as if you were applying mascara.
You do have to work quickly though as the lash glue becomes tacky almost immediately. I found it a little difficult to move and position the lashes because the lash glue was so tacky, this requires a couple more uses to get the hang of. The tweezers are to help clamp and blend your real lashes with the falsies.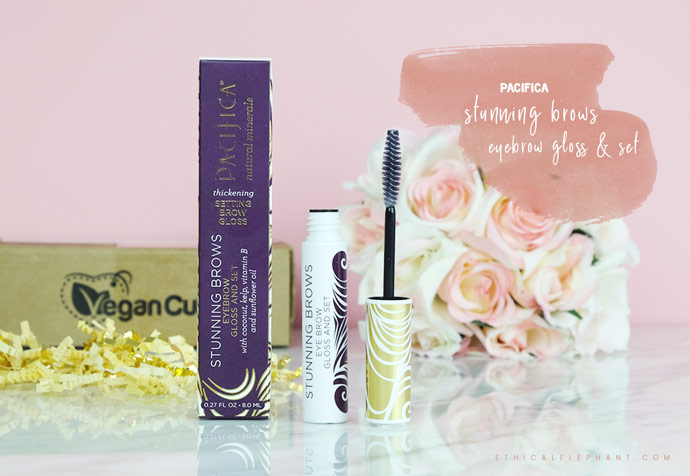 Eyebrow Gloss & Set – Pacifica ($14)
This is supposed to set and thicken brow appearance while it nourishes. I've used this before and I think my brow hair are too long that it doesn't really set them properly. But I will say that this product does make my brow hair look healthier, I guess that's where the "gloss" part comes from?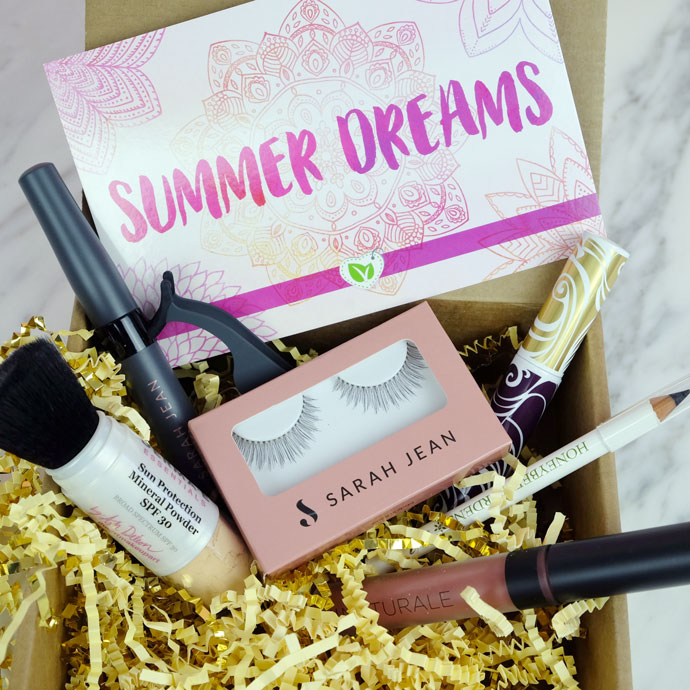 Final Thoughts
An amazing variety and option of cruelty-free and vegan makeup in this season's Vegan Cuts Makeup Box. For only $39.95, you get $125 worth of products!
My favorite products were the liquid lipstick, eyeliner pencil, and mineral powder with SPF.
Get your Vegan Cuts Makeup Box here!