This post may contain affiliate links.
Here's a round-up of the 10 most popular published vegan cookbooks of 2016. In no particular order: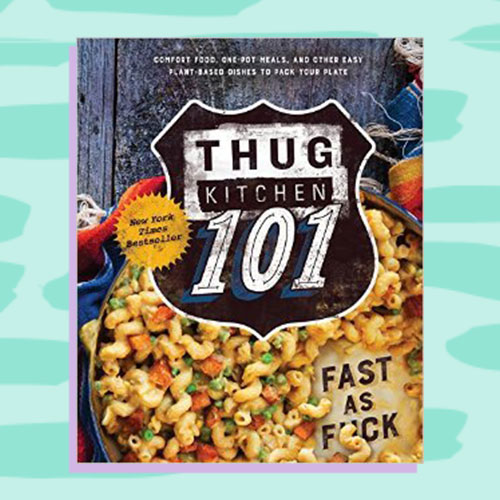 Thug Kitchen 101
The badass vegan thugs are back again with their 2nd cookbook, Thug Kitchen 101: Fast as F*ck and it's promised to be just as kickass as their first book. "Includes more than 100 easy and accessible recipes to give you a solid start toward a better diet. TK holds your hand and explains ingredients from chickpeas to nooch so you'll feel confident knowing exactly what the f*ck you're cooking."
BUY NOW
---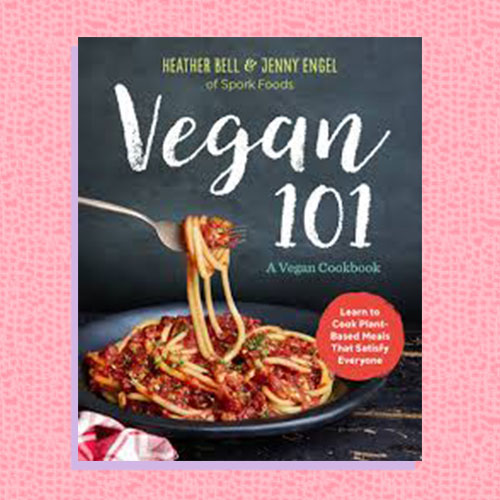 Vegan 101
Cooking vegan doesn't have to be that hard –or boring– and culinary instructors Jenny Engel and Heather Bell are here to prove it with their cookbook, Vegan 101: Learn to Cook Plant-Based Meals that Satisfy Everyone. Owners of Spork Foods, a vegan cooking school, the duo are notoriously known for helping people transition to eating more plant-based meals.
BUY NOW
---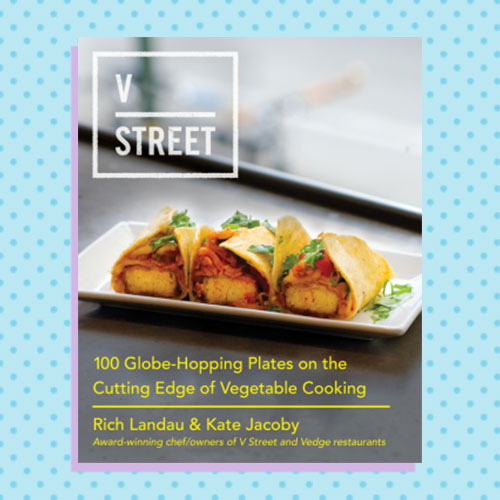 V Street
Learn how to cook vegan with chefs Rich Landau and Kate Jacoby with their newest vegan cookbook, V Street: 100 Globe-Hopping Plates on the Cutting Edge of Vegetable Cooking. "Filled with 100 internationally inspired recipes, behind-the-scenes anecdotes, food travel stories, and stunning color photography throughout, this casual companion cookbook to Vedge is a must-have for vegetable lovers and everyone with a taste for adventure."
BUY NOW
---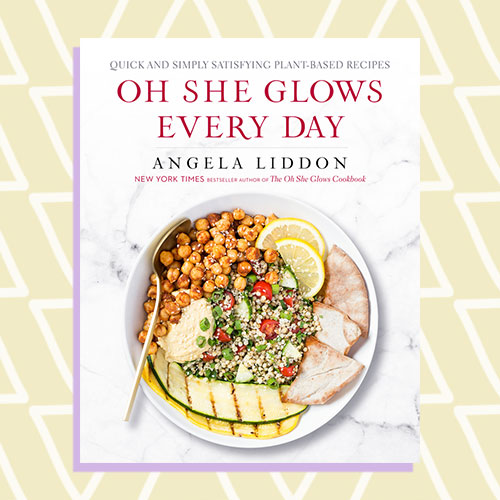 Oh She Glows Every Day
Angela Liddon's highly anticipated follow-up cookbook, Oh She Glows Every Day: Quick and Simply Satisfying Plant-based Recipes is promised to be "A beautiful go-to cookbook from one of the Internet's most beloved cooking stars, Oh She Glows Every Day proves that it's possible to cook simple, nourishing, and tasty meals—even on a busy schedule."
BUY NOW
---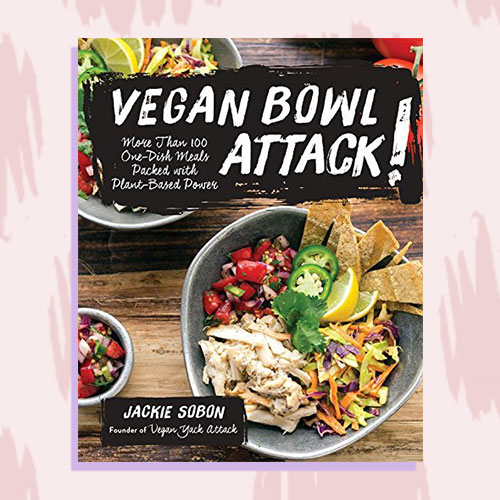 Vegan Bowl Attack!
Popular food photographer and vegan food blogger of Vegan Yack Attack, Jackie Sobon has gone above and beyond in her new cookbook, Vegan Bowl Attack!: More than 100 One-Dish Meals Packed with Plant-Based Power. What you'll find in this beautifully photographed cookbook are "Simple and nourishing, vegan bowls are where it's at. Perfect for workday lunches, simple dinners, and even breakfast, these are meals so good you'll soon forget plates even exist."
BUY NOW
---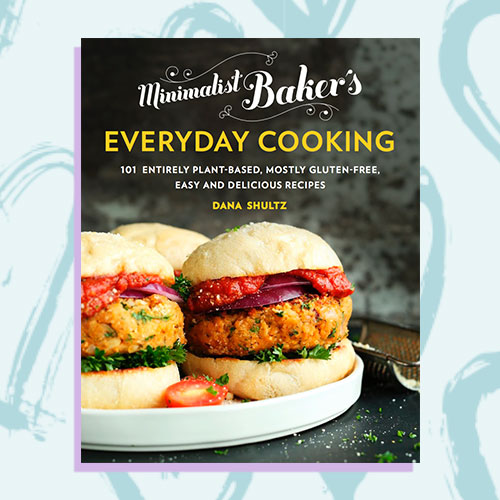 Minimalist Baker's Everyday Cooking
If you've ever Google'd a vegan recipe online then you're probably already familiar with popular vegan food blog, Minimalist Baker. Now you can get all of Dana Shultz's vegan recipes in her new cookbook, Minimalist Baker's Everyday Cooking: 101 Entirely Plant-based, Mostly Gluten-Free, Easy and Delicious Recipes.
BUY NOW
---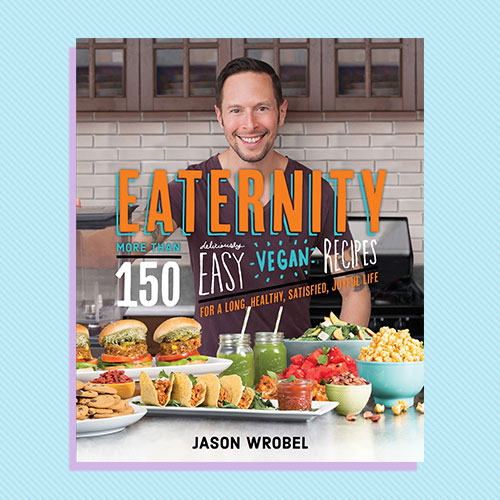 Eaternity
Looking for more than just a typical cookbook? Vegan chef, wellness expert, and the man behind all those popular Youtube vegan cooking videos, Jason Wrobel now has his very own cookbook, Eaternity: More than 150 Deliciously Easy Vegan Recipes for a Long, Healthy, Satisfied, Joyful Life. "Unlike most cookbooks that merely tell you what to eat and how to make it, Eaternity gives you the current research and science behind common public health concerns, and explains why you should eat certain foods based on your individual goals—whether it's to lose weight, have more energy, sleep sounder, feel stronger, or get your libido running (ooh, la la!)."
BUY NOW
---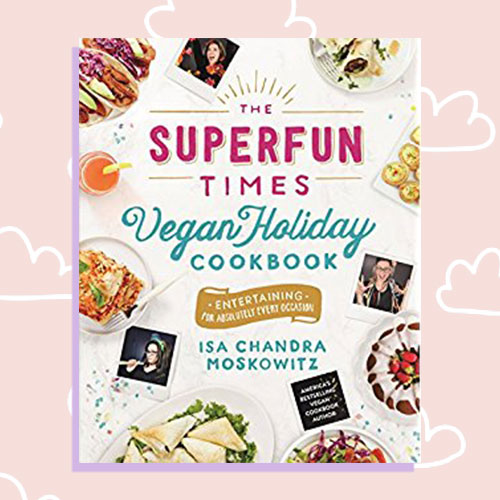 The Superfun Times Vegan Holiday Cookbook
Bestselling author, Isa Chandra Moskowitz has done it again with yet another awesome vegan cookbook, The Superfun Times Vegan Holiday Cookbook: Entertaining for Absolutely Every Occasion. But this one is definitely a treat as its focus is on making festive vegan food for any occasion! This cookbook is sure to make everyone's tummy happy during the holidays!
BUY NOW
---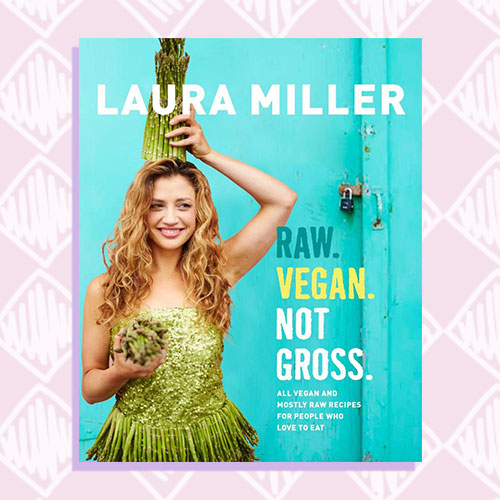 Raw. Vegan. Not Gross.
The much anticipated cookbook from popular Youtube star, Laura Miller has finally arrived! Raw. Vegan. Not Gross.: All Vegan and Mostly Raw Recipes for People Who Love to Eat is chock full of everything you would expect with "Laura's self-deprecating humor, candor about issues of food and body-image, and infectious enthusiasm make her the ideal guide and travel companion for people who want to fall back in love with produce or simply celebrate the joy of real, good food."
BUY NOW
---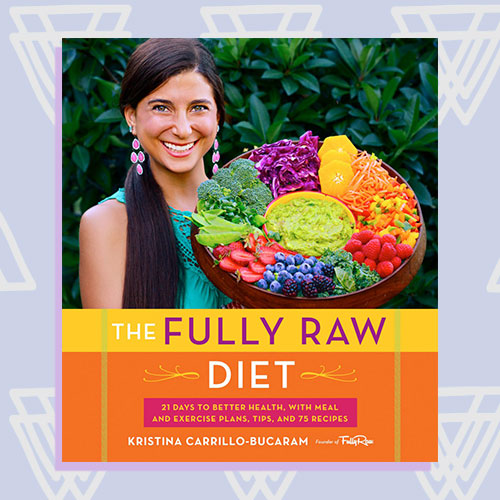 The Fully Raw Diet
This is a must-have book for FullyRaw fans! The gal behind the popular FullyRaw Youtube videos, Kristina Carrillo-Bucaram teaches you how to incorporate more plant-based, raw foods in your lifestyle with her book, The Fully Raw Diet: 21 Days to Better Health, with Meal and Exercise Plans, Tips, and 75 Recipes. The book "offers a 21-day plan to help people enjoy a clean, plant-based, healthful approach to eating."
BUY NOW
Have you read any of these popular vegan cookbooks yet? Did I miss one? Let me know in the comments below!
---
Disclaimer: This post contains affiliate links.