This post may contain affiliate links that at no additional cost to you, I may earn a small commission.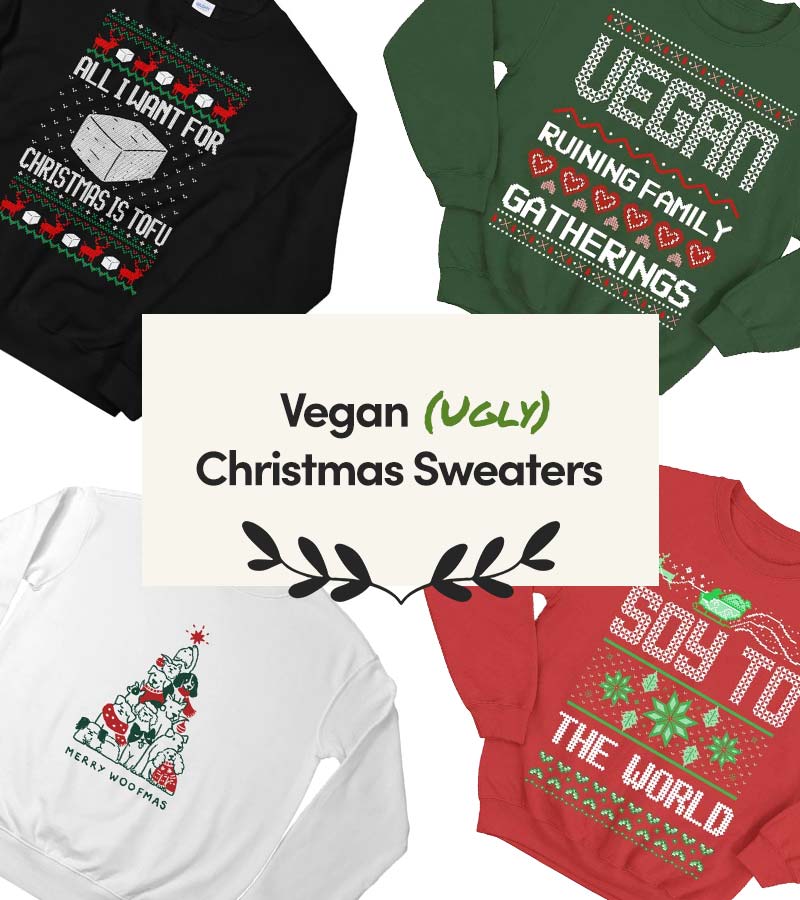 Get into the festive spirit with these funny and ugly vegan Christmas sweaters! Perfect for spreading some vegan holiday cheer or for gifting to the vegan in your life.
These Christmas sweatshirts will be a hit at your virtual holiday party this year.
They're not all tacky and ugly though, I've included some cute and adorable vegan sweaters that you'll actually want to wear out throughout the season. Because re-wearing is the most eco-friendly thing you can do!
All of the sweaters mentioned below are made from either polyester or cotton, or a blend of the two. None of them contain animal materials like wool or cashmere.
Vegan Christmas Sweaters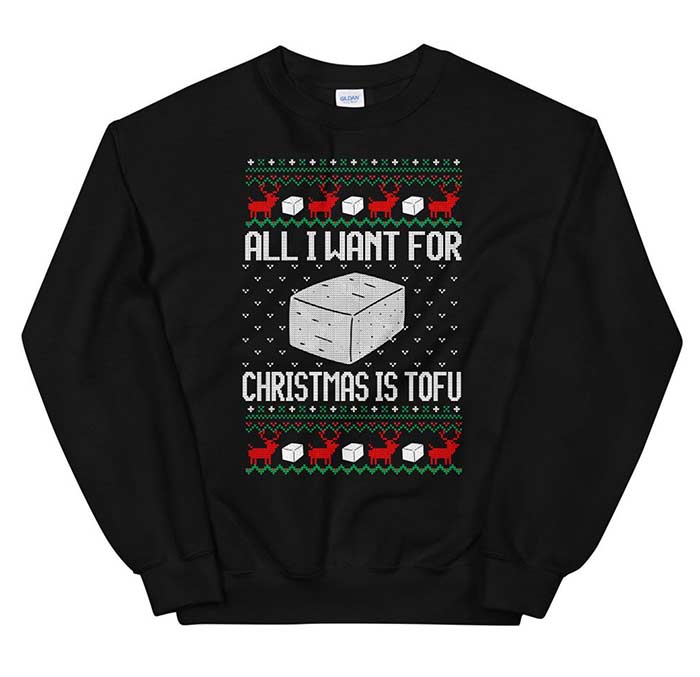 All I Want for Christmas is Tofu ($40) – Because tofu is lyfe! Available in a range of colors.
---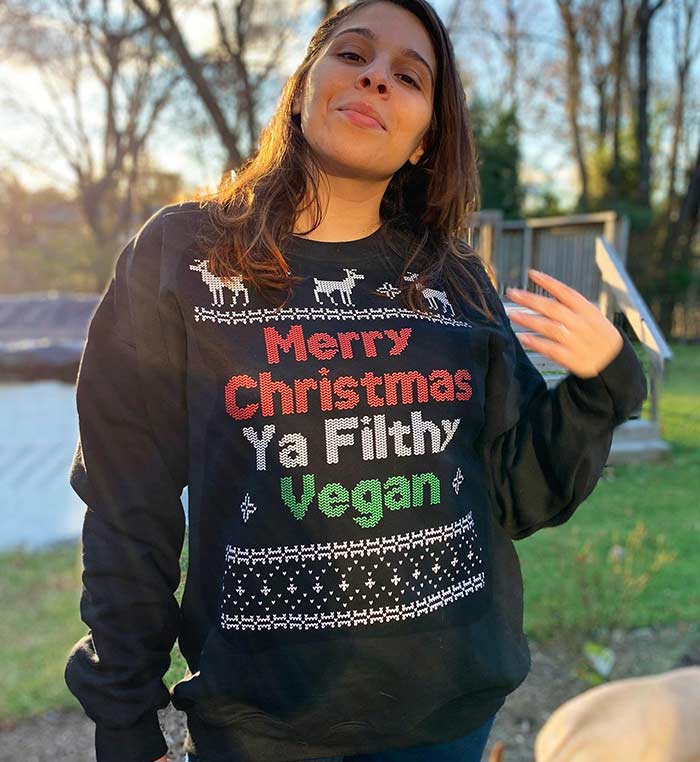 Merry Christmas Ya Filthy Vegan ($35) – Make your family disappear with this funny vegan Christmas sweater. Comes in multiple colors.
---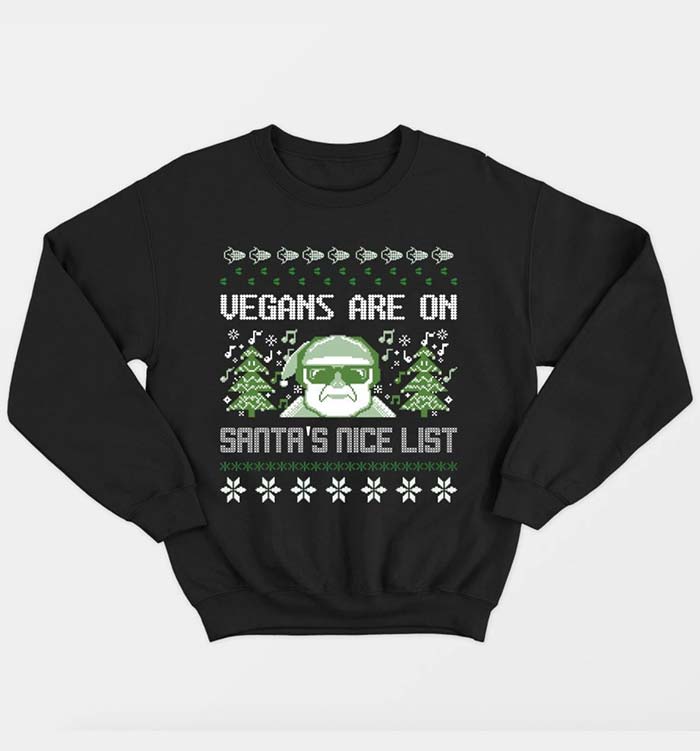 Vegans are on Santa's Nice List by Vegan Outfitters ($62) – You better watch out, for this cool vegan Christmas sweatshirt! Available in multiple colors.
---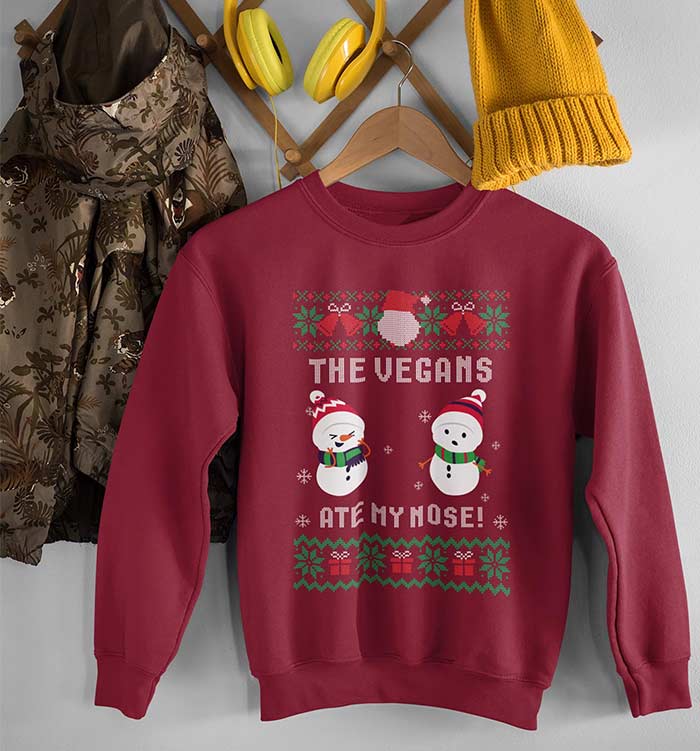 The Vegans Are My Nose! ($30) – The cutest vegan holiday sweater, this would be a great gift for a vegan in your life! Also available in black, blue, green, and purple.
---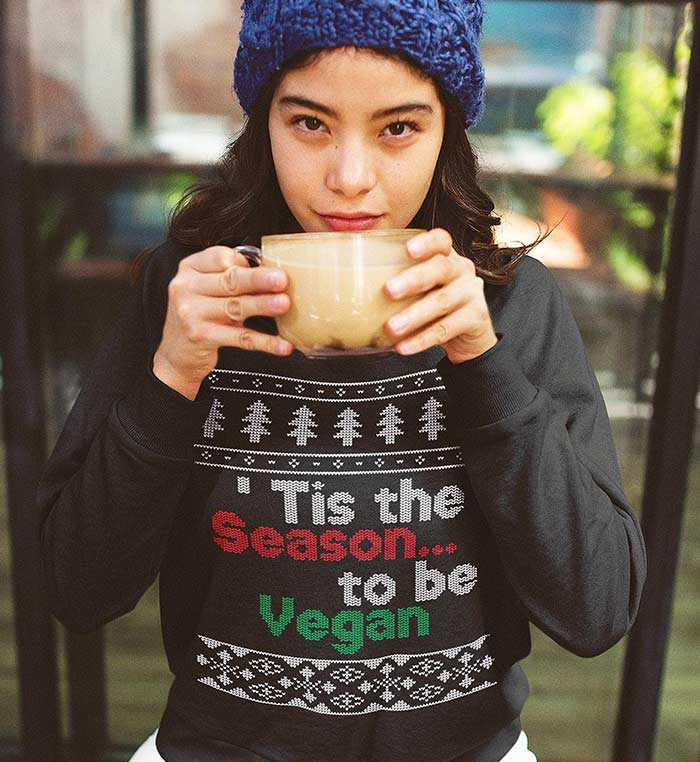 'Tis the Season to be Vegan ($35) – I mean there's vegan egg nog, vegan Baileys, and all types of vegan holiday roasts available now, 'TIS IS IT.
---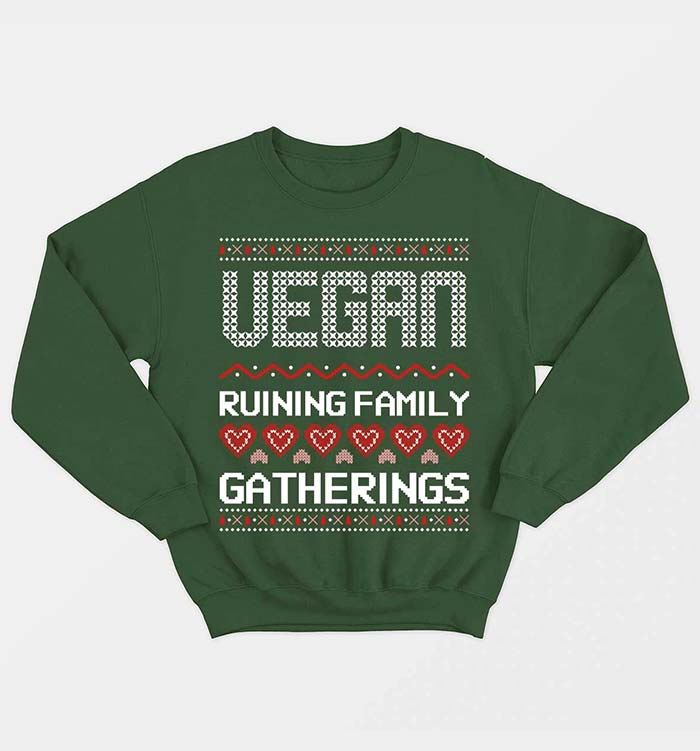 Vegan Ruining Family Gatherings by Vegan Outfitters ($62) – A hilarious ugly vegan Christmas sweater that would make a funny gift for any vegan. Also available in white and red.
---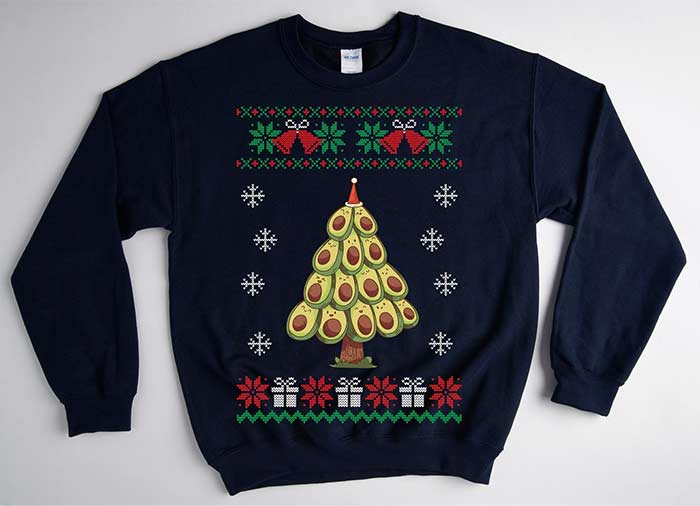 Avocado Christmas Tree Sweater ($30) – What we all pretty much want for Christmas, an avocado tree. And it's not guacward at all.
---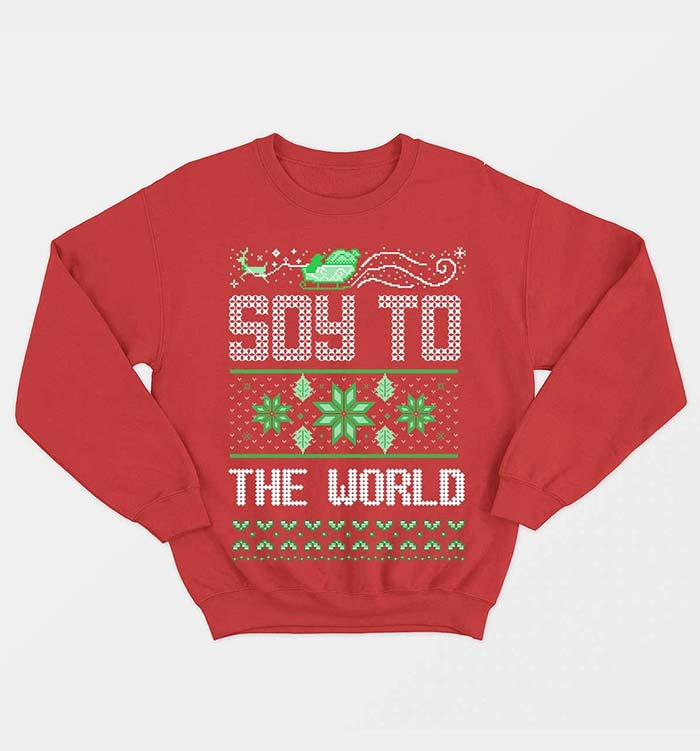 Soy to the World! by Vegan Outfitters ($62) – Cause Santa expects his vegan cookies and soy milk this year.
---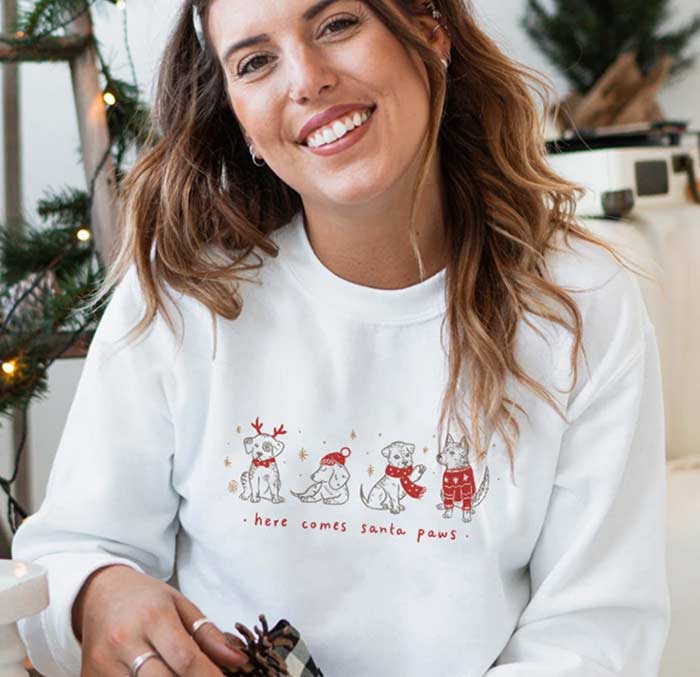 Here Comes Santa PAWS by Wholesome Culture (Reg. $48, On Sale Now $36!) – The most adorable vegan Christmas sweater for animal lovers to spread some holiday cheer!
---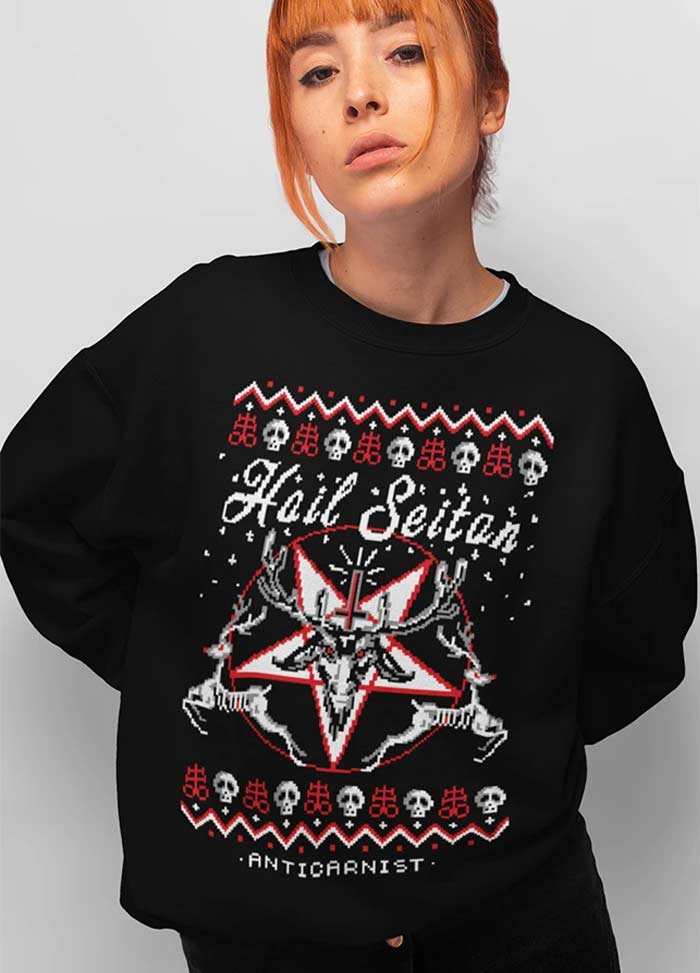 Hail Seitan! by Anticarnist (£35) – When they ask us where we get our protein.
---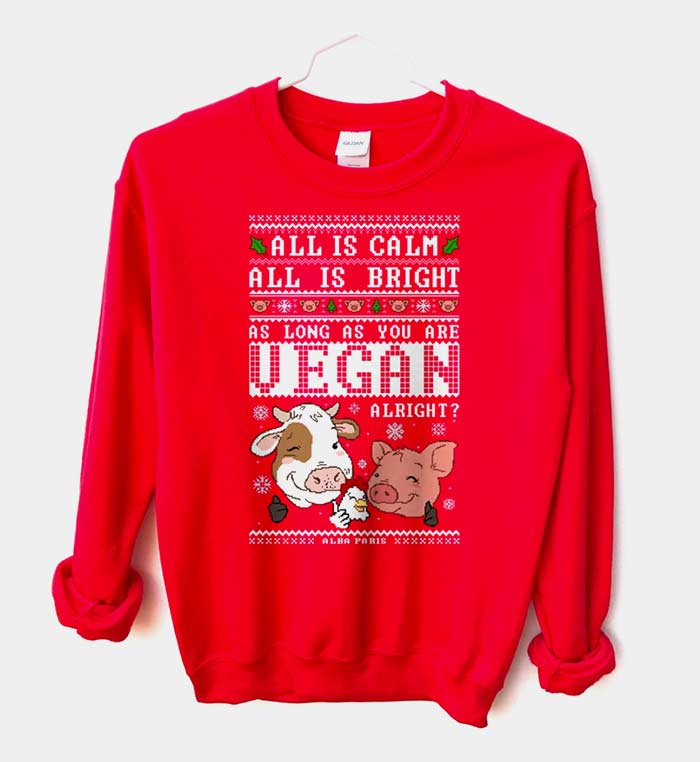 All is Calm. All is Bright. As Long As You Are Vegan, Alright? by Alba Paris ($38) – A subtle and cute design printed on a festive red & cozy sweater.
---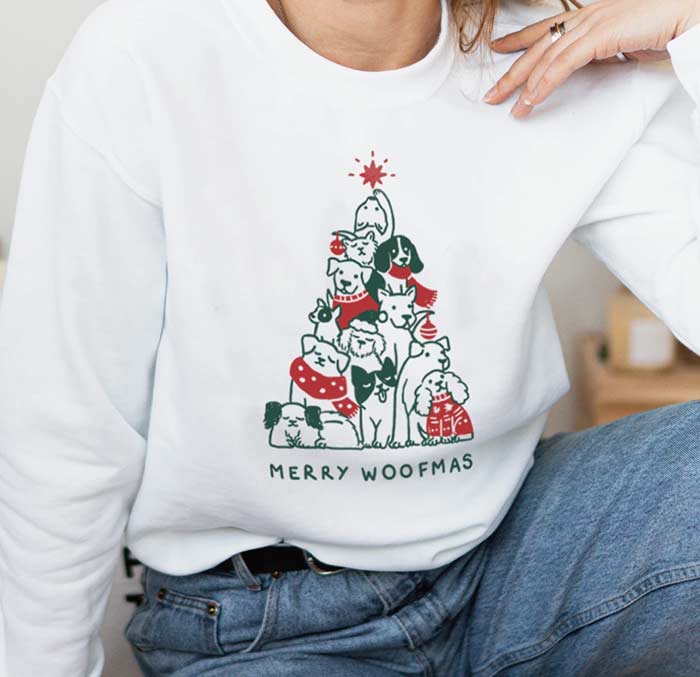 Merry WOOFmas by Wholesome Culture (Reg. $48, On Sale Now $36!) – because, Feliz Navidogs.
---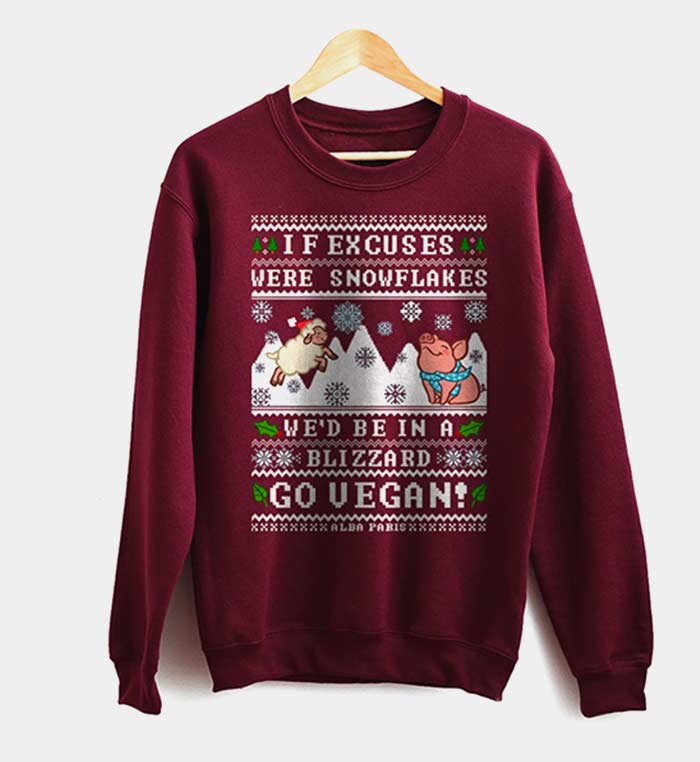 If Excuses Were Snowflakes, We'd be in a Blizzard. GO VEGAN! by Alba Paris ($38.40) – A cute (not ugly) vegan Christmas sweater!
---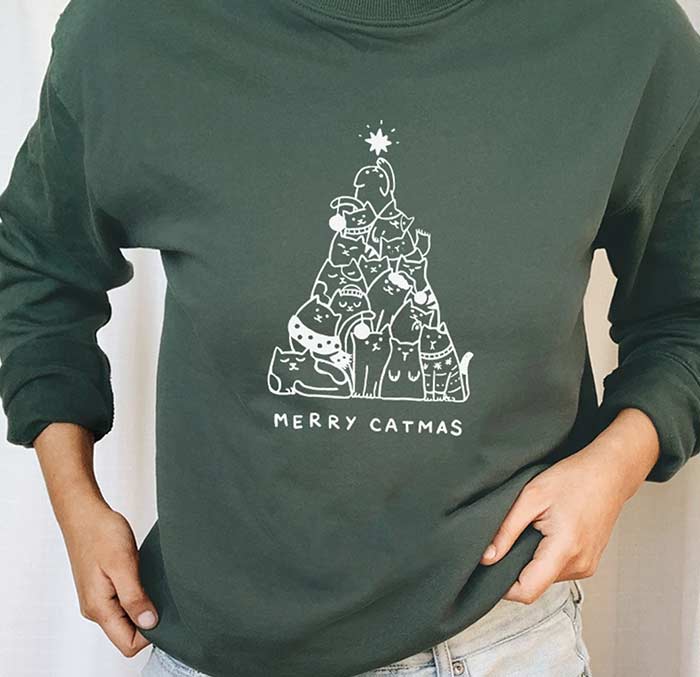 Merry CATmas by Wholesome Culture (Reg. $48, On Sale Now $36!) – The purr-fect gift for the cat lover in your life!
---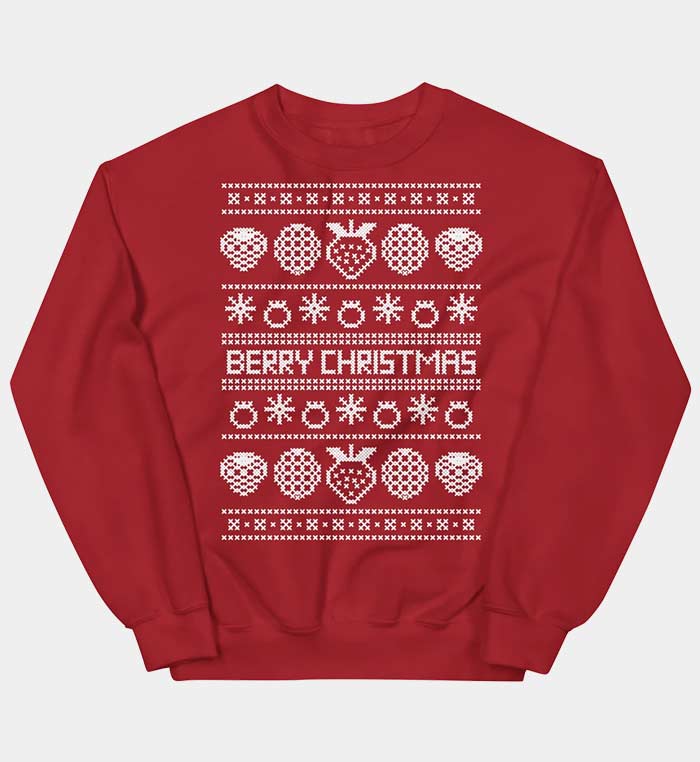 Berry Christmas! by Dharma Store ($34) – This is the berry best holiday sweater for all the plant-based warriors!
---
There you have it! Some of the best vegan ugly Christmas sweaters of the season.
Let me know which of these designs are your favourite in the comments below!