This post may contain affiliate links that at no additional cost to you, I may earn a small commission.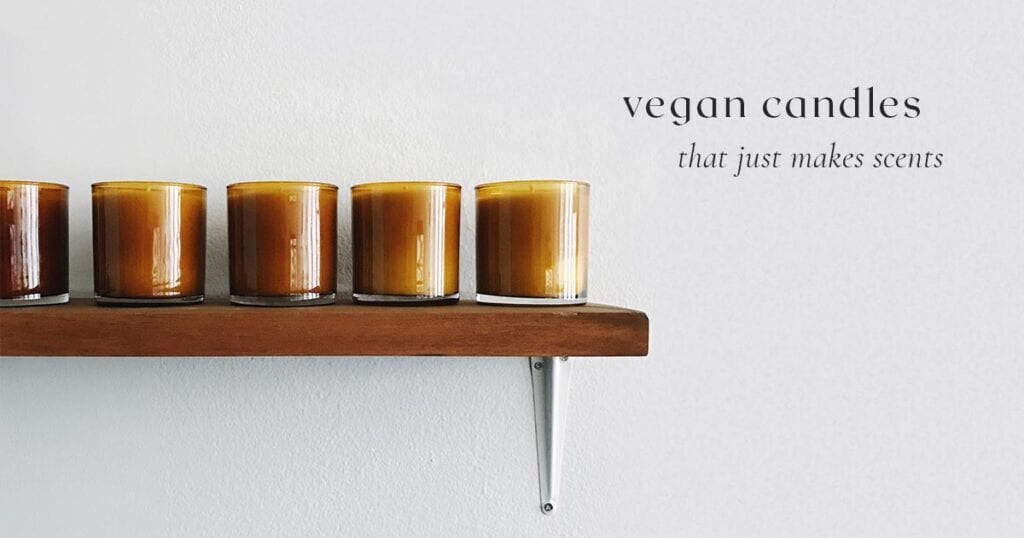 Whether you're looking for a vegan scented candle to bring some warmth and aroma to your home or you're looking for one to gift the self-care queen in your life, or you're simply looking for a sweet home decor candle. In this guide, I'm sharing some of the best vegan candles that you can get your hands on!
But first, let's ask are candles even vegan?
Are Candles Vegan?
Most candles are not vegan and contain animal-based ingredients like stearic acid or beeswax.
According to vegan.com, stearic acid is commonly used in candles to harden the wax and provide opacity.
However, stearic acid can also be derived from non-animal sources (like coconuts). And unless it's clearly labeled in the description or ingredient list as coconut-derived stearic acid, it's best to assume all other candle manufacturers are using animal-based sources.
How to Know if Candles are Vegan?
The only way to know if candles are vegan is by contacting the company directly and asking them or if the product or manufacturer clearly states that its vegan on their packaging.
Alternatively, you can make your own candles at home. That way, you know exactly what goes into them and they're fun to customize to your liking!
But if you're thinking, ain't nobody got time for that! Then here are some vegan candle options that I have confirmed as being both cruelty-free and vegan.
Brands of Vegan Candles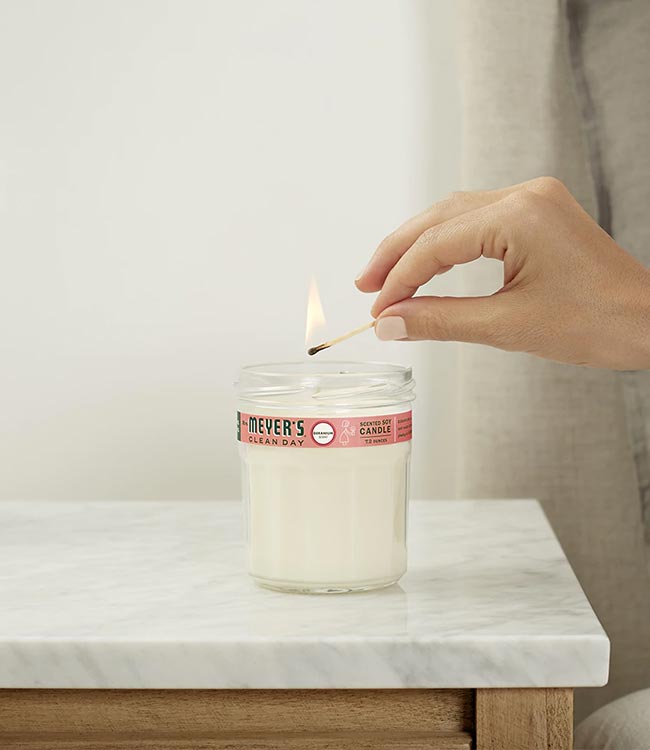 Price: $10/ea
Swap your animal-tested Glade candles with Mrs. Meyer's Soy Candles! Made from soy wax, vegetable wax, and other thoughtfully chosen ingredients. Available in a range of garden-inspired scents.
Buy on Amazon
*Note: Mrs. Meyer's is cruelty-free but is owned by SC Johnson, a parent company that does test on animals and is not cruelty-free.
---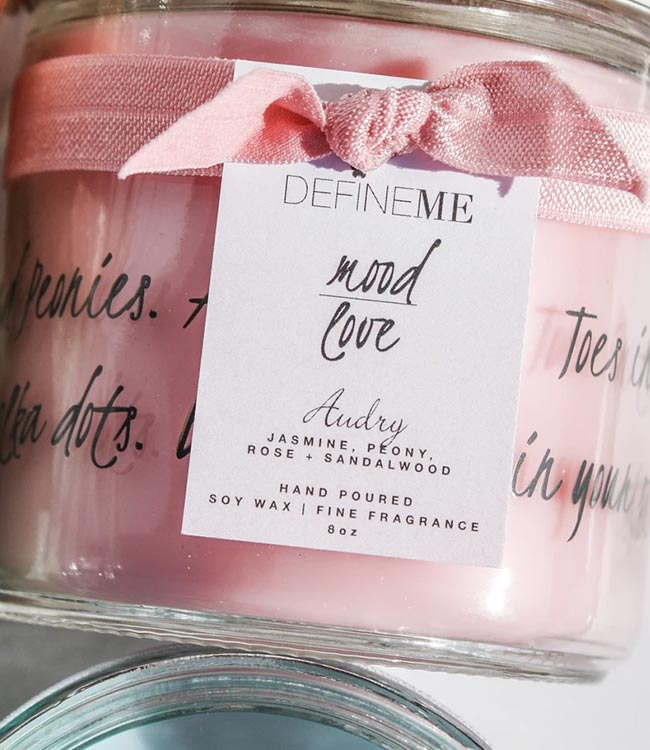 Price: $12/ea
Do good while smelling good with DefineMe Fragrance's hand-poured, soy wax candles where for every candle purchased, $1 goes to a non-profit that provides educational scholarships to girls in low-income countries. Their candles come in a reusable glass jar along with a beautifully printed phrase.
Buy at DefineMe Fragrances (Get 10% off with coupon code: ETHICALELEPHANT)
---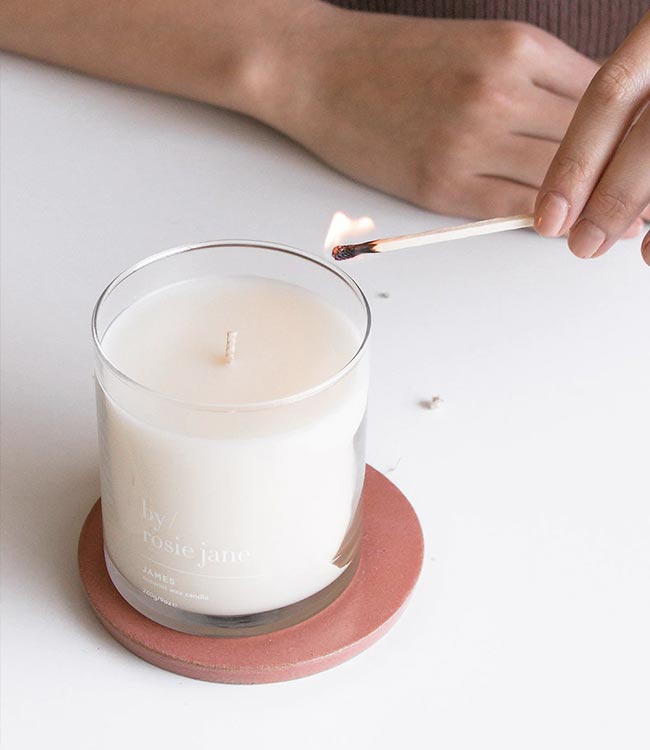 Price: $40
Hand-poured in Los Angeles, By Rosie Jane's candles are made with responsibly-sourced coconut wax and packaged in 100% recyclable materials. By Rosie Jane fragrances are designed to be simple and effortless. They are phthalate-free, paraben-free, and vegan. Available in three scents to choose from.
Buy at Sephora
---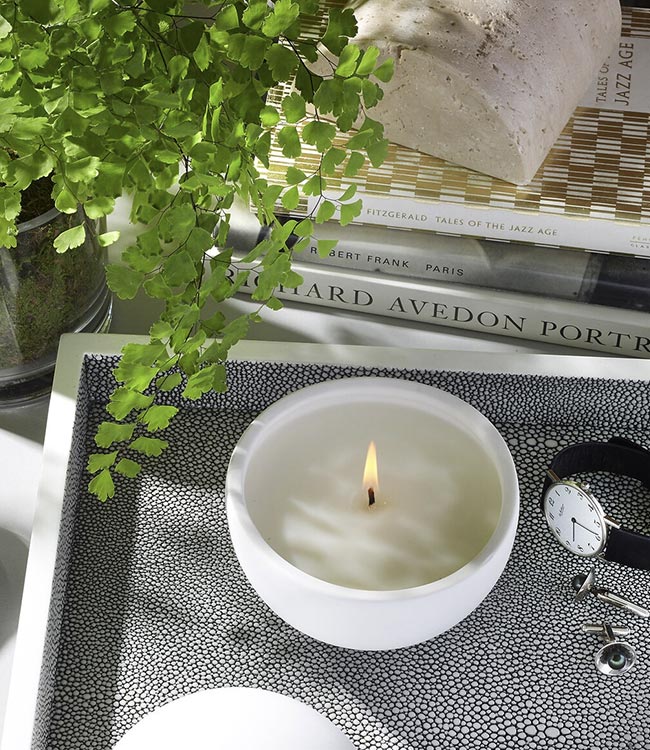 Price: $68
PHLUR's cruelty-free candles display like an art piece! Hand-poured with a custom plant-based soy-apricot-coconut wax, and housed in beautiful ceramic or glass vessels designed for reuse after you've burned the entire candle. Available in three exquisite scents.
Buy at Sephora
---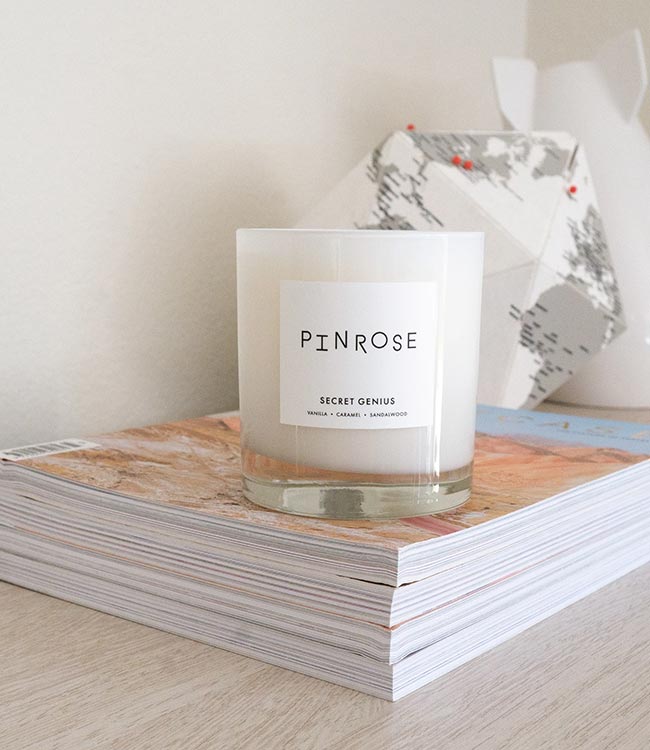 Price: $49
Pinrose's 100% cotton-wicked candles are made in the USA from apricot and coconut wax without paraffins. Available in a range of delightful scents including my fave, Secret Genius which smells like vanilla, caramel, and sandalwood.
---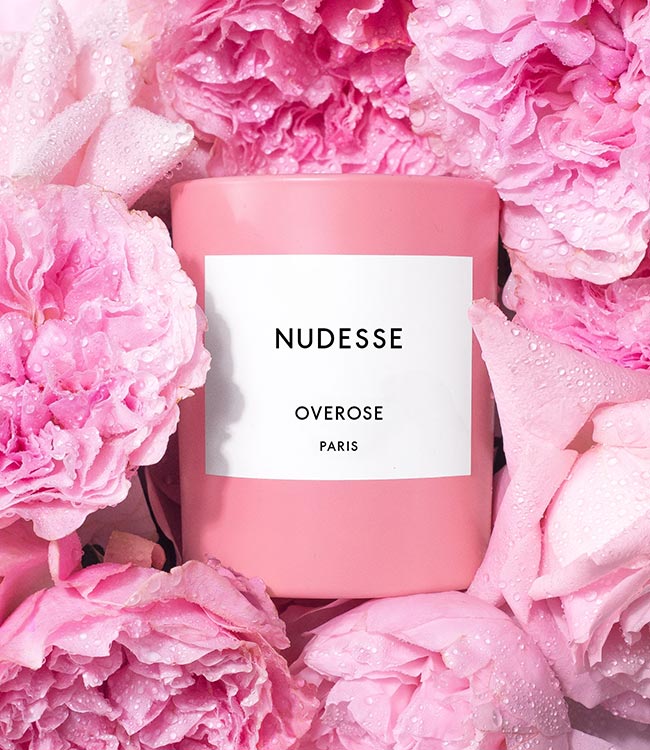 Price: $58
Overose's cruelty-free, vegan, and phthalate-free candles come in their signature monochromatic pink or purple modern design. Available in a great selection of dreamy fragrances and responsibly formulated with organic & natural oils.
Buy at Sephora
---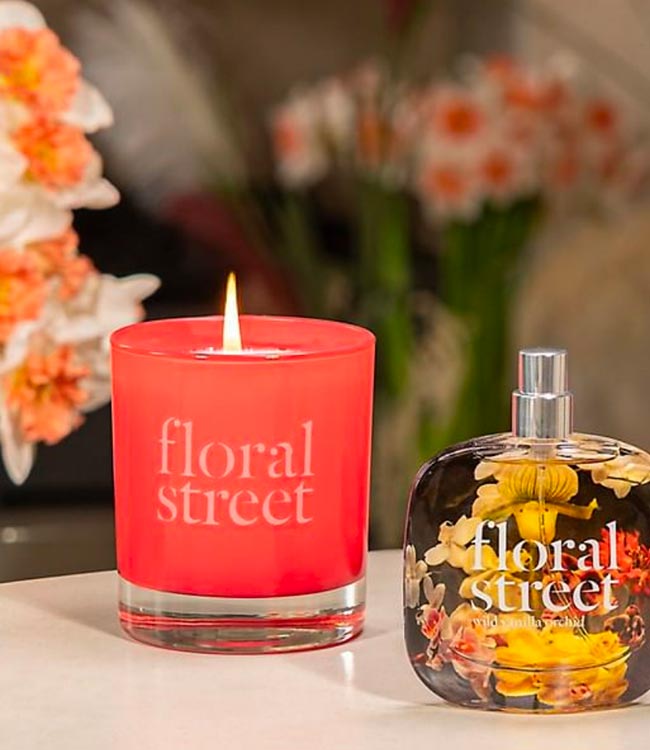 Price: £28
About Floral Street's Scented Candles: "Powered by flowers and inspired by London. Our mother Floralista, Michelle Feeney, launched our blooming brilliant floral scents with a twist in 2017. Not without the help of Jerome Epinette, of course, one of the world's leading perfumers. And not without a conscious. That's why we are vegan, cruelty free and use sustainably sourced ingredients. Our packaging is reusable, recyclable or compostable – and all sustainably sourced."
Buy at Selfridges
---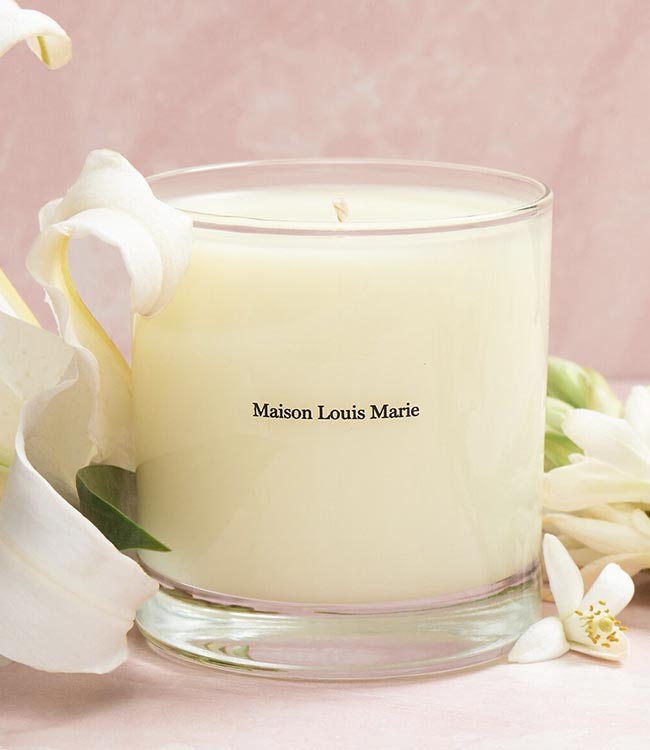 Price: $34
Looking for a luxury candle at an affordable price? Then you'll definitely love Maison Louis Marie's vegan and clean candles! Made without phthalates, parabens, and sulfates, offering a range of scented candles with illustrious scents imbued with unique floral fragrances.
Buy at Sephora
---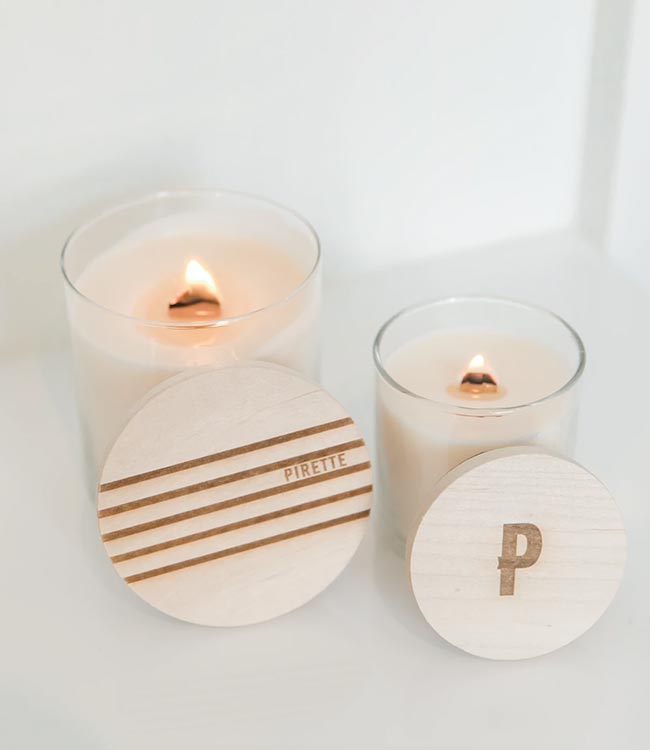 Price: $48
I love the soft crackling sound and aroma of PIRETTE's wooden wick candles! All of their candles are hand-poured with premium soy wax and comes in recyclable packaging. Made without parabens, paraffins, phthalates,, sulfates, or phosphates.
Buy on Amazon
---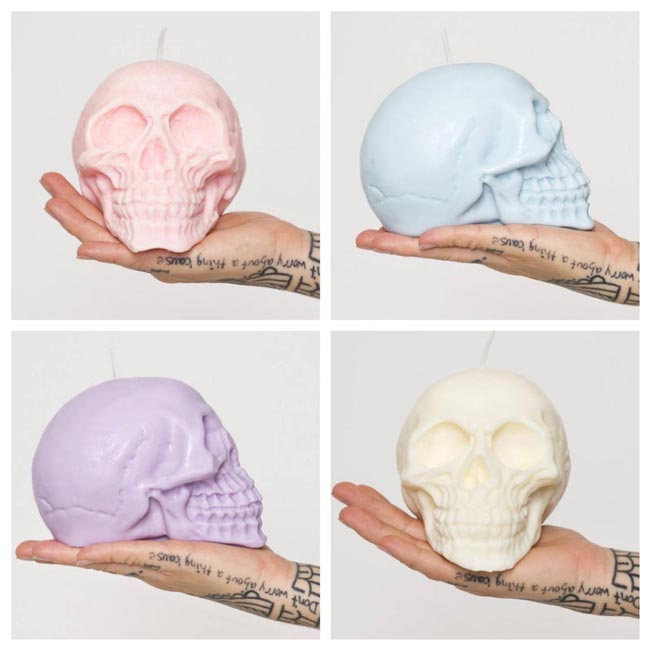 I saw these awesome skull candles on Etsy and they also happen to be vegan! I couldn't resist but to share these with you all. They are available in a variety of scents & colours and made with 100% soy wax with natural dyes, are hand-poured and claims to burn for 15-20 hours.
Buy on Etsy
---