This post may contain affiliate links.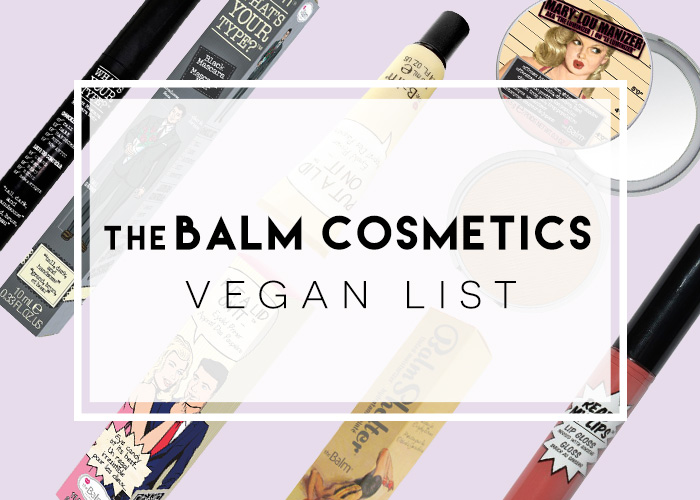 theBalm Cosmetics offers a range of makeup products and Cruelty-free Kitty has verified that theBalm is indeed cruelty-free where none of their products or ingredients are ever tested on animals. I reached out to the company asking if they had a list of their products that were vegan-friendly and did not contain any animal ingredients or by-products.
*Update (Oct 6, 2016): I try my best to keep all my posts and lists up-to-date as possible and have been trying to get an updated vegan product list from theBalm for some time now. I just received a response from one of their reps explaining how they're working on updating their vegan product list.
I've decided to keep this list up on my blog in the meantime but please be aware that some ingredients may have changed since this list was provided to me.
I know that some of theBalm products contain beeswax and carmine so those are two animal-derived ingredients you should be on the look-out for. If you have any information on an updated list, please contact me at info@ethicalelephant.com =)
Below is a list of theBalm cosmetics' vegan products:

this post contains some affiliate links.
Have you tried anything from theBalm cosmetics'?
Let me know in the comments below!
---