This post may contain affiliate links.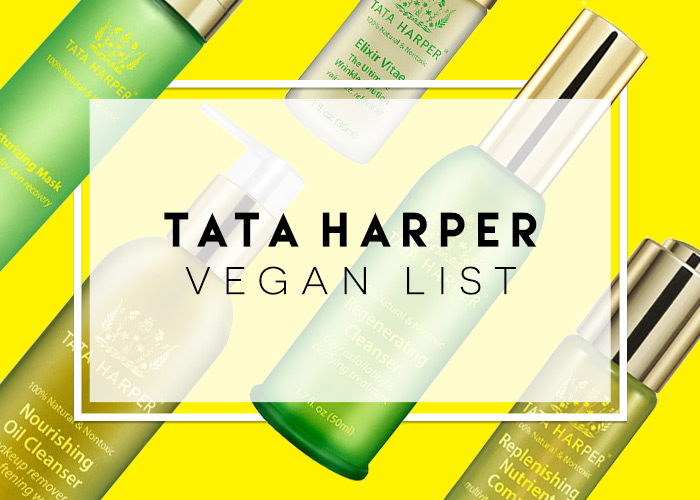 LAST UPDATED: DEC 19, 2016
Tata Harper is a 100% cruelty-free luxury natural skincare brand. All of Tata Harper's products are free of synthetic ingredients and chemicals as well as being 100% vegetarian. I have requested for a list of their products that are vegan since some of their products, like their lip balms and some moisturizers, contain honey.
Below you will find a list of Tata Harper Vegan products that are 100% free of any animal ingredients!
CLEANSERS
SERUMS, MOISTURIZERS, TONERS
MASKS
BODY
AROMATHERAPY
Source: This list was provided to me by a representative at Tata Harper.
this post contains affiliate links
---