This post may contain affiliate links.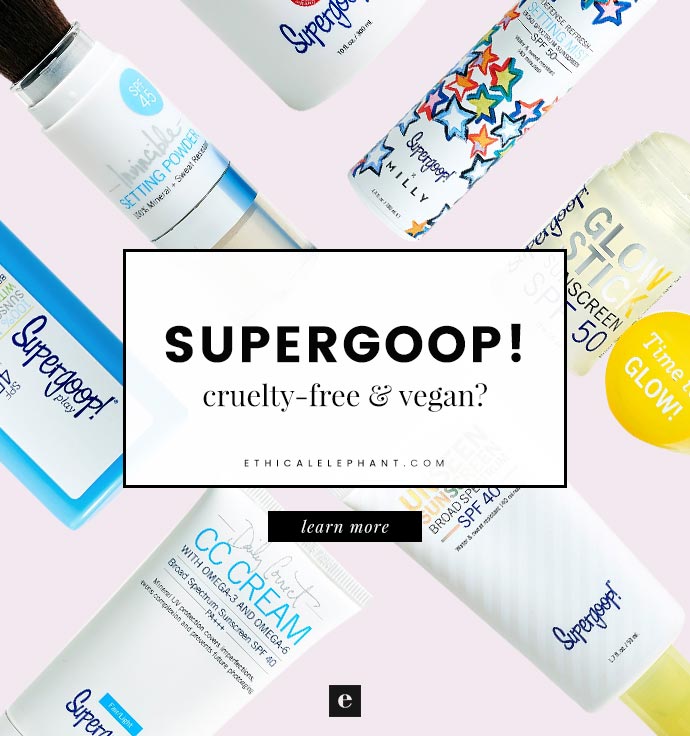 Is Supergoop! Cruelty-Free?
Answer:
Yes. Supergoop! is cruelty-free and mostly vegan, but a couple of their products contain beeswax.
Supergoop! Animal Testing Statement (2018)
Supergoop! has a very detailed animal testing statement on their website.
Supergoop! does not test their products; they do not test their ingredients on animals; they do not hire or ask others to test their products/ingredients on animals on their behalf; and they have contractual agreements with their raw material suppliers to ensure they're also not testing on animals.
Therefore I am happy to report that Supergoop! is cruelty-free.

Is Supergoop! Vegan?
Most of Supergoop! products are vegan and don't contain any animal derived ingredients however they do use beeswax in their Fusion Lip Balm formulas, Lip Shield, Perfect Day 2-in-1 SPF. Those are not suitable for vegans.