This post may contain affiliate links.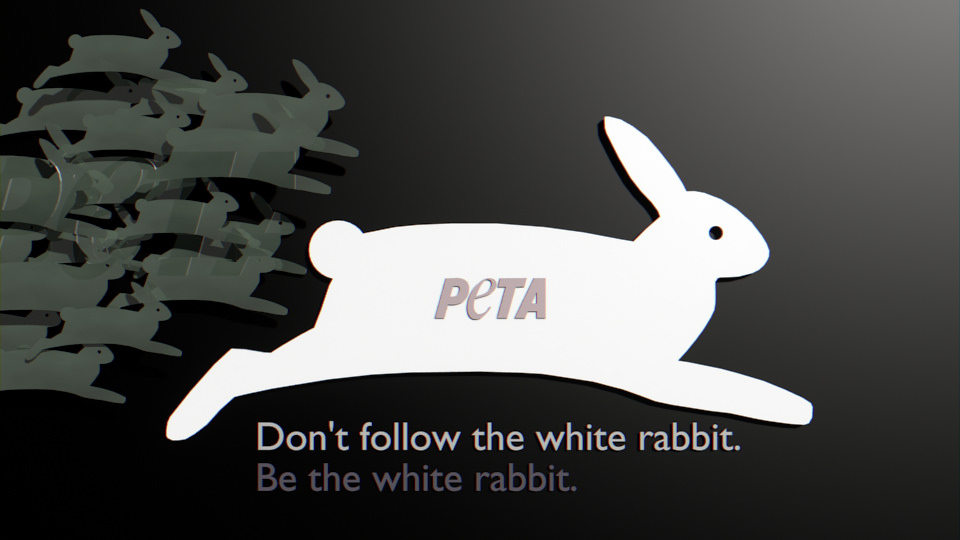 There has been a lot of animosity and controversy surrounding PETA's Cruelty-Free List lately and some even calling their list "garbage." As I do agree that there are some major flaws with their list, at the same time, it's hard for me to say the work PETA has done in the past and continues to do for animals is "garbage".
I am by no means agreeing with how PETA gets their message out or how they approve companies to be certified cruelty-free. But just because we don't agree with them, doesn't mean we should be calling their advocacy work for animals "garbage".
Any awareness, campaigns, or work that aims to help animals shouldn't be called garbage or wasted.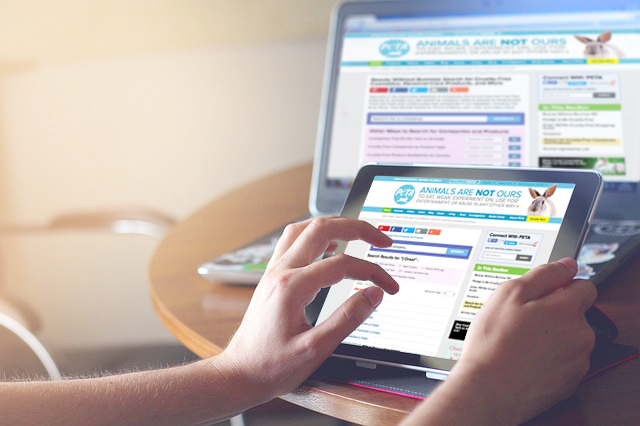 I admit that I've been guilty of trash talking and openly expressing my skepticism about the legitimacy of PETA's certification process in previous blog posts and online forums. But I don't think that I was looking at the bigger picture at the time.
We're all on the same team working to save and help animals and we need to work together not against each other. 
To make it clear.. do I trust PETA's cruelty list exclusively and use it on a day-to-day basis? No, I wouldn't rely or encourage others to use PETA's list exclusively. But do I support what PETA is trying to do with their cruelty-free list? Yes, absolutely!
Disclaimer: In this article, I am going to exclusively talk about PETA's cruelty-free list and the work they do for animals used for cosmetic testing. I will not be discussing any of PETA's other animal rights campaigns, tactics, or allegations.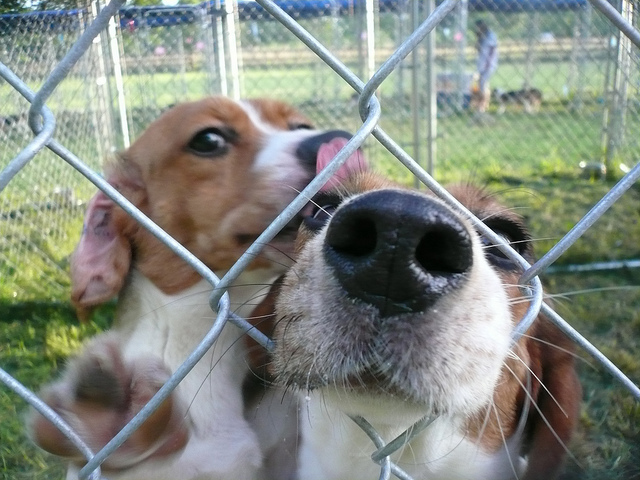 Reasons Why I Choose to Support PETA's List
It's Where I Got My Start
How does that saying go…Don't bite the hand that feeds you? I have a lot to be thankful for PETA because I used their online cruelty-free database at the start of my journey 4 years ago.
Now there are unlimited online cruelty-free resources available, but I owe a lot to PETA's list and I shouldn't slander their work after they helped me get started… which I think is the hardest part!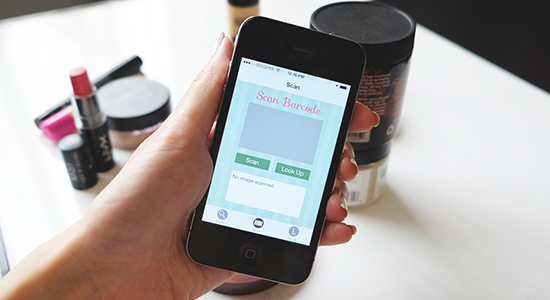 ---
It's a Great Starter's Guide for Beginners
For someone who is just starting to transition to cruelty-free products, I really do encourage beginners to start with PETA's cruelty-free list, for a number of reasons that I think PETA's list does very well:
1. Accessibility
There are over 2,000 PETA certified brands!! This shows beginners that cruelty-free brands are accessible no matter what your budget is or where you're located. It's comforting to know that your options are not so limited at the start.
2. Convenience
PETA's online database and mobile app are both very easy to use, requiring little to no effort or prior knowledge. It's really unlike any other online database that is available right now, users just have to type in a brand and it'll tell you whether or not if they test on animals.
Leaping Bunny has a similar format but they don't tell you which brands are not cruelty-free and you need to avoid. For beginners, it's sort of nice to be spoon-fed and told how to shop!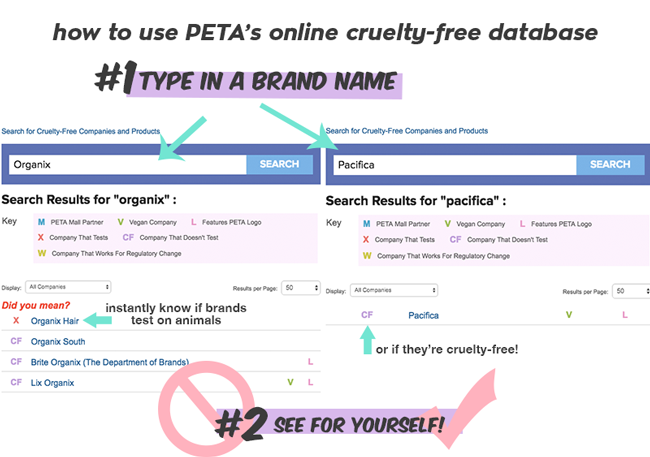 3. Empowerment
It feels good knowing you can just search a brand name and do the research yourself where you don't have to feel overwhelmed with what types of questions you should be asking brands or checking multiple lists when you're just starting out.
PETA's cruelty free lists empowers consumers to start making conscious choices with very little effort. Starting is the hardest part of any transition and people just need a starting point which is where PETA's list comes in handy!
But when you start to feel more comfortable, I highly suggest using multiple resources including Leaping Bunny, search engines, and even checking out blogger's lists like Logical Harmony and Cruelty Free Kitty.
---
PETA Has Done a Lot for Animals Used for Cosmetic Testing
One of the motivators that pushed me to write this article was the undeniable fact that PETA has done a lot to help save animals since their start in 1980! I may not agree with the way PETA gets their message out but they've done some pretty amazing things.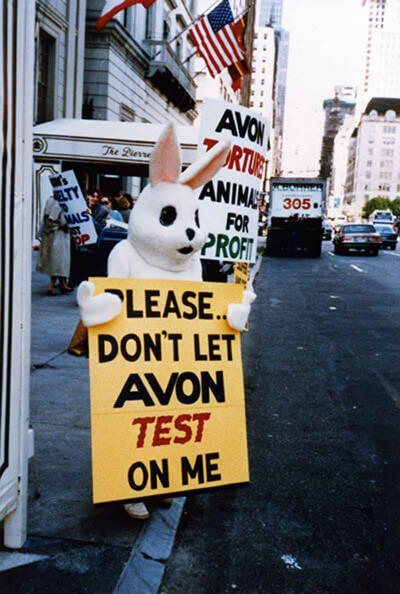 PETA's undercover investigations exposed the truth and animal cruelty violations in many cosmetics and household product testing laboratories; they've convinced and persuaded lots of big cosmetic brands to go cruelty-free in their early stages; and PETA was the first animal rights organization to expose the Chinese government's requirements for tests on animals.
Although their cruelty-free list may not be the most reliable compared to other resources, it's hard for me to disparage an animal rights organization that made a lot of progress for animals used for cosmetic testing throughout the years.
My Feedback to PETA
PETA, we're on the same team here and I thank you for all you've accomplished for animal rights and the work you continue to do for animals used for cosmetics testing.
Although I have evidence that your cruelty-free list comes up short on many occassions, instead of calling your work "garbage", I'd like to offer you some feedback of how you can improve, refine, and reinforce your cruelty-free standards.
Require all certified brands to be reaccredited after a year of being approved. A lot can change for a business in one year and there needs to be some sort of regulation in place to make sure brands are still complying to your cruelty-free standards.
Require companies to submit proof of documents from their ingredient suppliers that they don't test on animals and not just taking their word for it
Clarify to us why some companies that are certified are allowed to use the disclaimer "we don't test on animals, except when required by law."  I'm sure you have your reasons, I'd love to hear them!
Respond to the allegations that you accept money or "donations" from companies to be included on your cruelty-free list.
I'm really hoping that PETA will use this as an opportunity to improve their cruelty-free list! You definitely have my support 100%!
How do you feel about PETA's cruelty-free list and what they're trying to do?
---
*Animal testing can be done by ingredient suppliers; commissioned to third party laboratories; and in certain countries, the government officials require some products/ingredients to be tested on animals before they're allowed to sell in their country.
Photos by blenderizer