This post may contain affiliate links.
Is Stellar Beauty Cruelty-Free?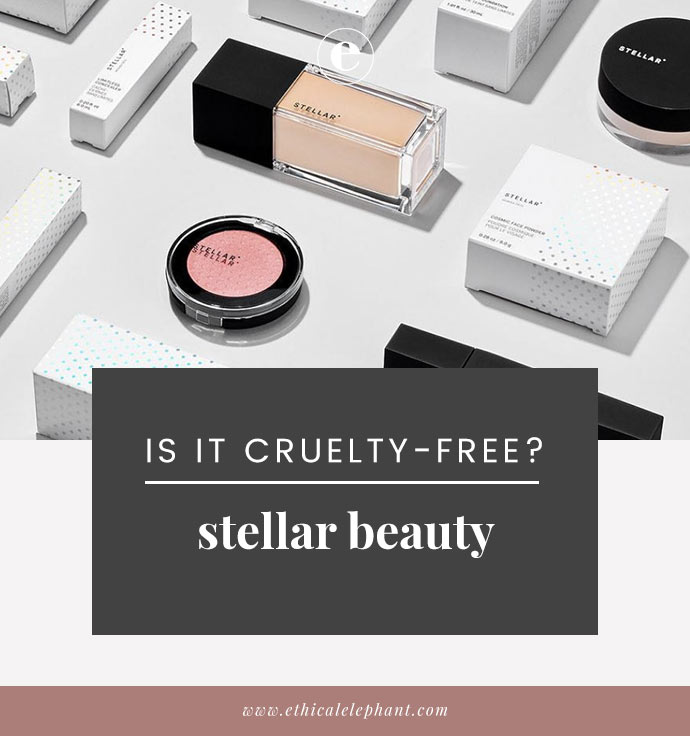 Answer:
Yes, Stellar Beauty is cruelty-free. Stellar does not test any of their products or ingredients on animals.
Stellar Beauty's Animal Testing Policy (2019)
On their Instagram and product descriptions, Stellar Beauty claims to be a cruelty-free brand but when searching on their website, I couldn't find any mention of their animal testing policy.
So I emailed the company to ask about their stance on animal testing and received the following response:
"We do not test any of our products on animals. We are a cruelty-free brand and many of our products are also vegan."

"We do not sell in China. Our products are manufactured in Toronto, Canada and are distributed exclusively by Sephora in North America only."

"We do not work with or deal with any suppliers that do any animal testing at any stage of the process."
Based on Stellar email response, I would consider Stellar Beauty to be a cruelty-free brand, they do not test on animals.
Is Stellar Beauty Vegan?
Answer:
Not all of Stellar Beauty products are considered vegan. But Stellar Beauty does have some vegan products that do not contain animal ingredients.
Stellar Beauty Vegan Product List (2019)
Below is a list of Stellar vegan products that do not contain any animal-derived ingredients. This list was provided to me from Stellar Beauty.

This vegan product list is updated as frequently as possible, please be aware that formulations may have changed since the publication of this post. If you have new information to suggest one of the above products isn't vegan, please email me at info@ethicalelephant.com to let me know.