This post may contain affiliate links that at no additional cost to you, I may earn a small commission.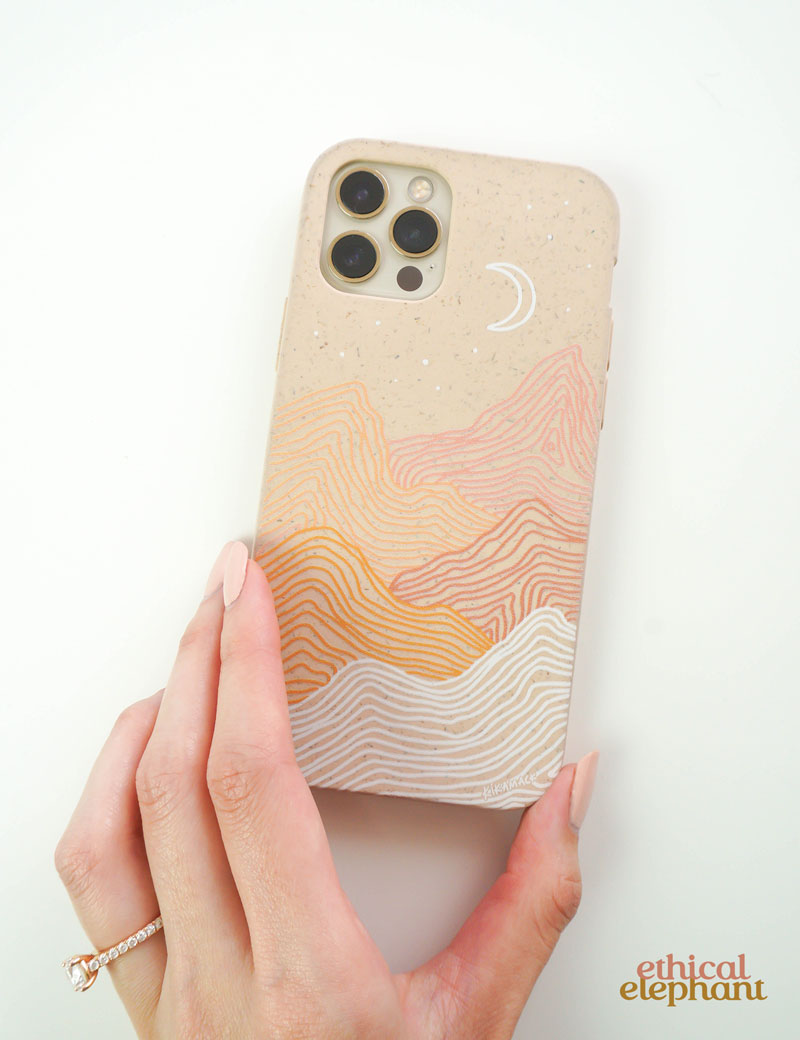 Last month, I shared some eco-friendly and sustainable phone cases I found while researching for a new phone case to buy. I also shared that I decided to buy a Pela Case because I felt they were the most transparent about their compostable claims and materials. And I liked how they're a certified B Corp, Certified Climate Neutral, and a Canadian company.
In this post, I'll be sharing my honest review of my compostable Pela iPhone case.
Phone Case: Seashell Pink Peaks Eco-Friendly iPhone 12/ iPhone 12 Pro Case
Price: I paid CA$61.55 after provincial and federal sales tax.
Delivery: I ordered my Pela Case on April 28 and I received it on May 7. That's a total of 7 business days.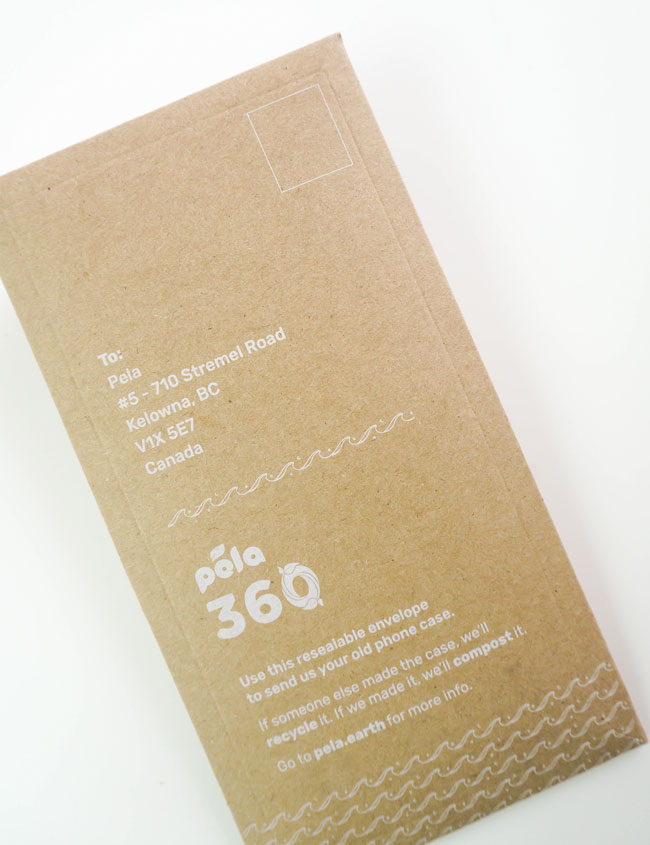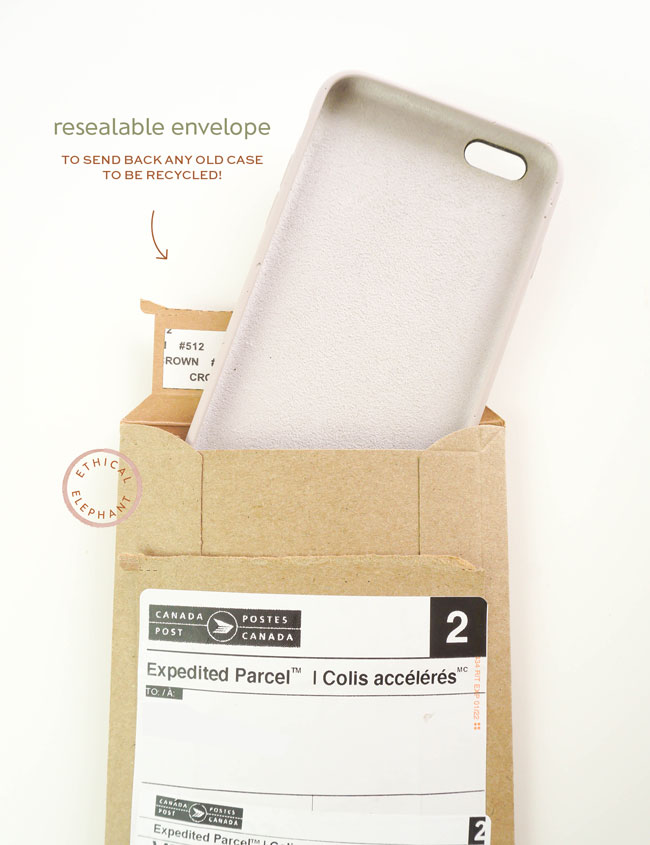 Packaging: It came in a compact and sturdy brown paper envelope. Pela designed the envelope to be resealable and reusable where you can use it to send your old phone case back to them to be properly recycled which is what I will be doing.
The phone case didn't come with any outer packaging. It comes as is with a paper insert and a small hand written note.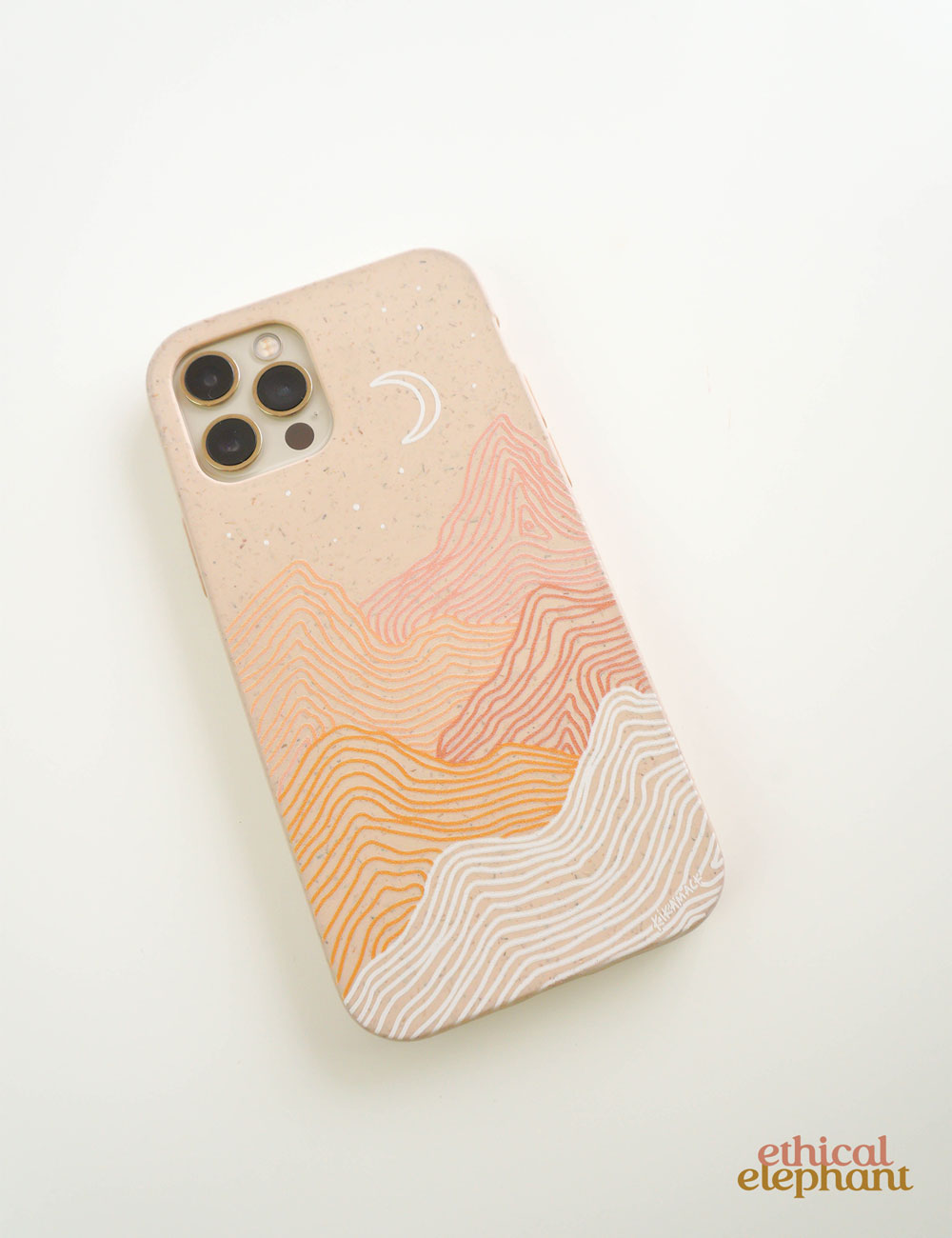 Design: This design is super chic and cute. I will say though, the picture of this design on Pela's website doesn't appear to have as many dark specks compared to the one I got IRL. I originally wasn't a fan of the look of Pela phone cases because of the speckled look (which are actual flax shive pieces) but they launched this design and I really liked how it looked on their website. They say no two phone cases are exactly the same so maybe I got one with more visible dark specks than others. It's not a total deal-breaker for me but I thought I'd mention it.
Fit: The case feels soft & smooth. It fits nicely on my phone where it doesn't slip out on its own. And the case is flexible enough where it's easy to remove. And like any phone case, it feels a little bulky.
Function: I did accidentally drop my phone once while I had my Pela Case on and nothing happened to my phone nor did I find any scratches. So far so good!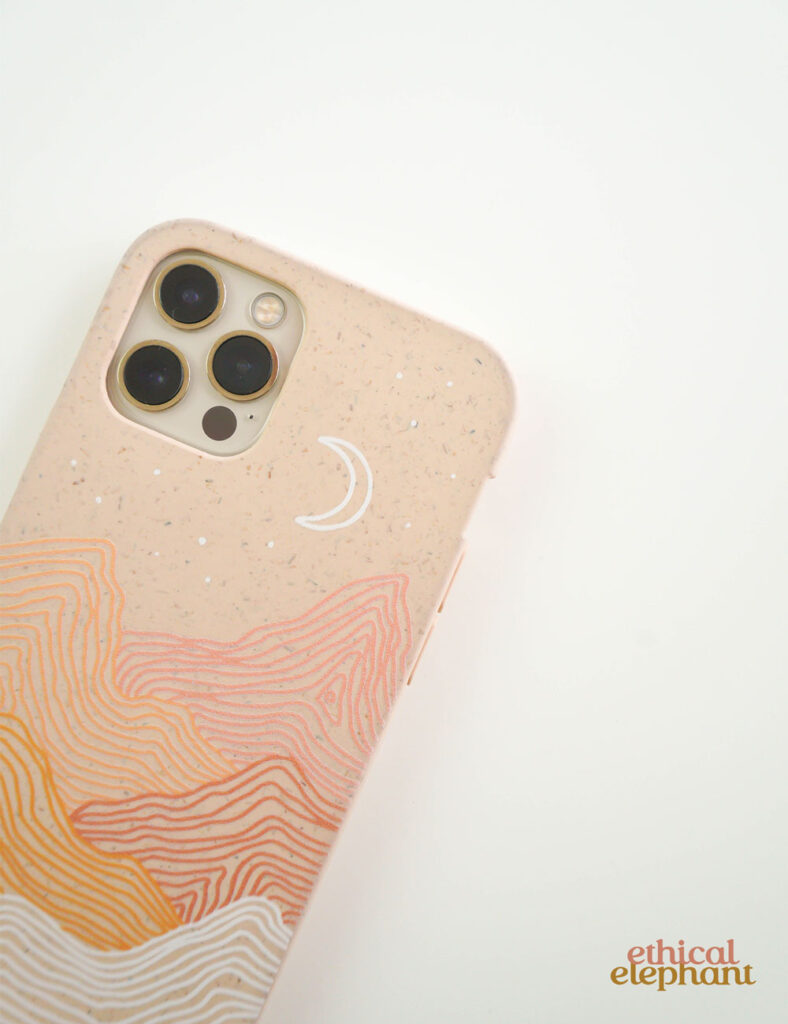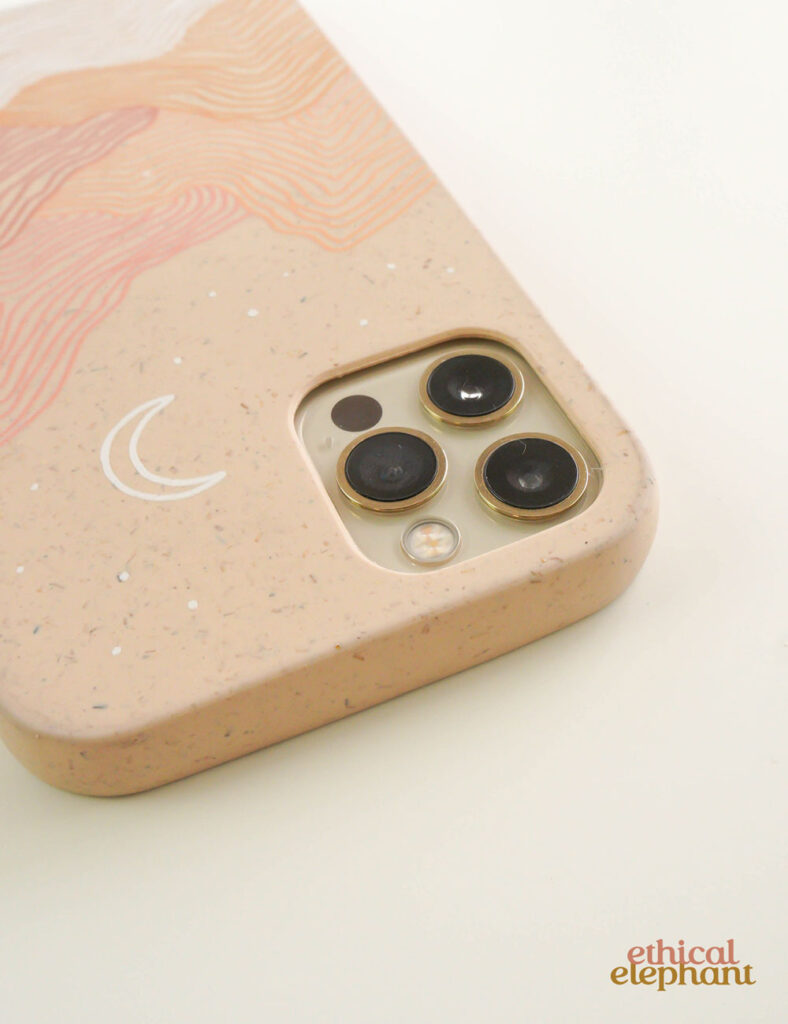 Durability: I've been using the phone case for almost 4 weeks now. The only wear and tear I've experienced so far are the edges of the phone case, which are a little scratched and stained. I think the scratch marks happened when I put my phone in the side pocket of my vegan leather backpack. I guess with the phone case on makes it a snug fit. And since the vegan leather material is a bit tough and hard, the sides of the phone case got scratched. It just looks like super minor scratches.
The top edge of the phone case is also slightly stained (see above photos for reference). It just sort of looks like it's dirty or the original bright color of the phone case is fading. I read many reviews stating Pela Cases tend to fade but I wasn't expecting it to be this quick. I've only had it for less than a month and it's already showing early signs of discoloration.
I tried cleaning it with a damp cloth and it kind of worked. But there's still visible marks where it just looks used and slightly 'dirty.'
My Final Thoughts: For CA$60+, this is not a cheap or affordable phone case. But I was OK with spending that much to support a B Corp, Canadian, and sustainable company. I really like Pela's waste-free mission and the fact that they conducted independent tests to show how readily compostable their products are. While researching other "compostable" phone cases, many other brands did not conduct their own tests or provide additional information to substantiate their compostable claims.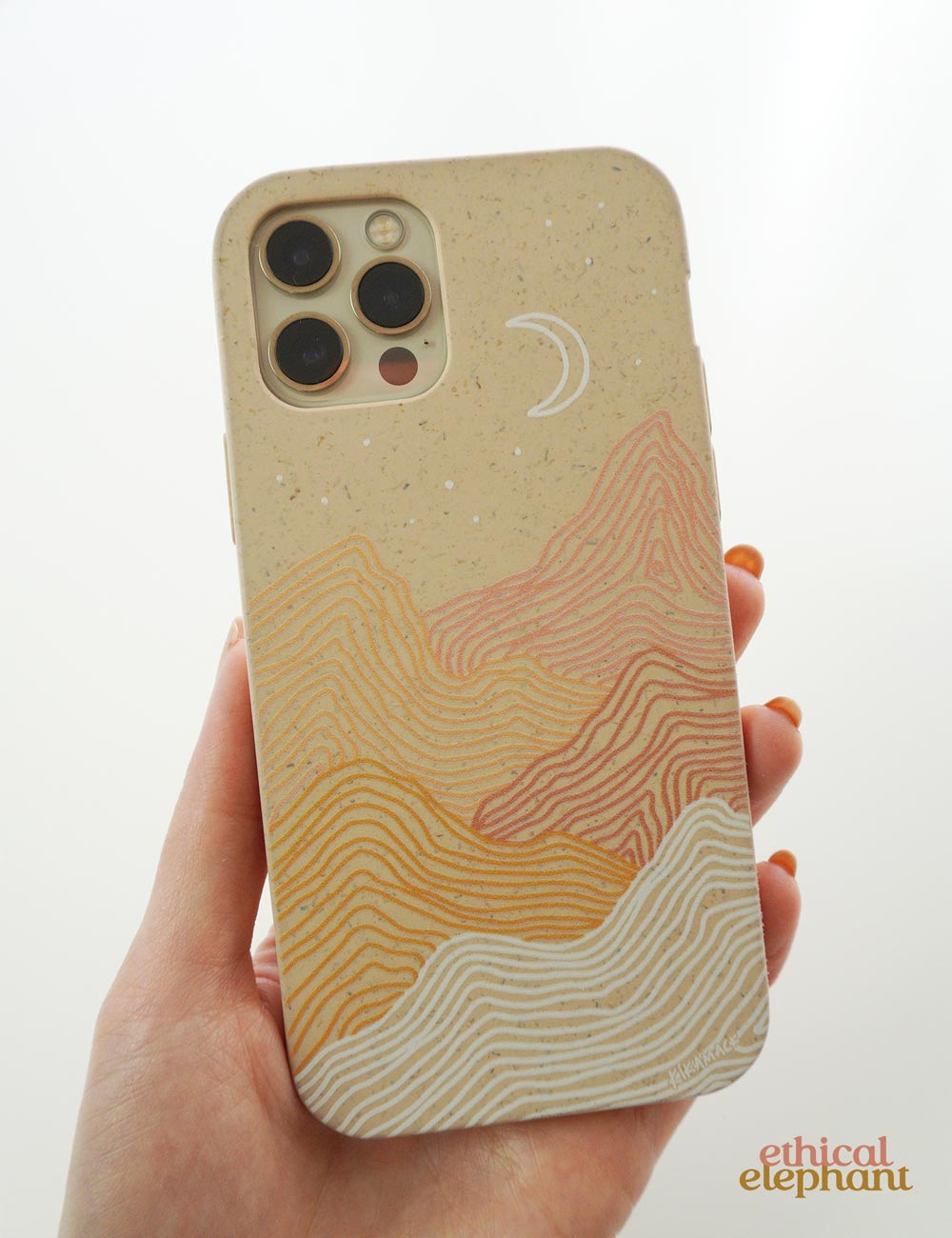 I think the Pela phone case I bought does its job of protecting my phone. But after four weeks of using the phone case, I've already noticed some visible (but minor) wear and tear to the phone case. Although they are minor scratches and marks, I thought it was important to mention them.
Overall, I like the look of my Pela Case, I believe in the company's ethos and sustainability claims, and it's done the job of protecting my phone. So I would recommend Pela Case if you're looking for a new and sustainable phone case.
PR or Purchased? I bought this Pela Case using my own money but the links included in this post are affiliate links. This means, if you choose to buy a Pela Case after clicking one of my affiliate links, I earn a commission at no additional cost to you.