This post may contain affiliate links.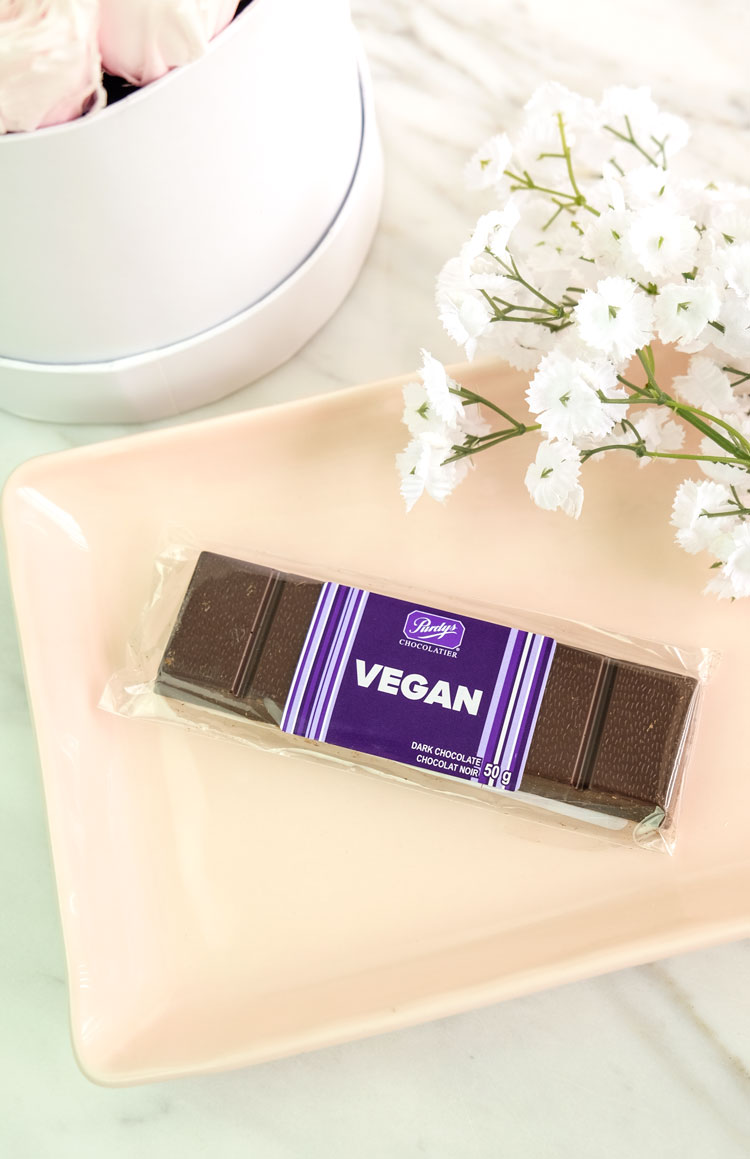 A few months back, Purdy's released its very first vegan chocolate bar! I finally got my hands on one and in this post, I'm sharing my review of what I thought of Purdy's vegan dark chocolate bar.
What is it? Purdy's created a 60% dark chocolate bar made with all vegan ingredients. It was also made in a dedicated vegan-only chocolate mould and packing line at their Factory Kitchen.
Size: 50g chocolate bar
Price: CAD$4
Claims: "Introducing—by popular demand—VEGAN chocolate from your go-to chocolatier: 60% dark chocolate bar with an incredibly smooth mouthfeel and a deeply intense cocoa taste."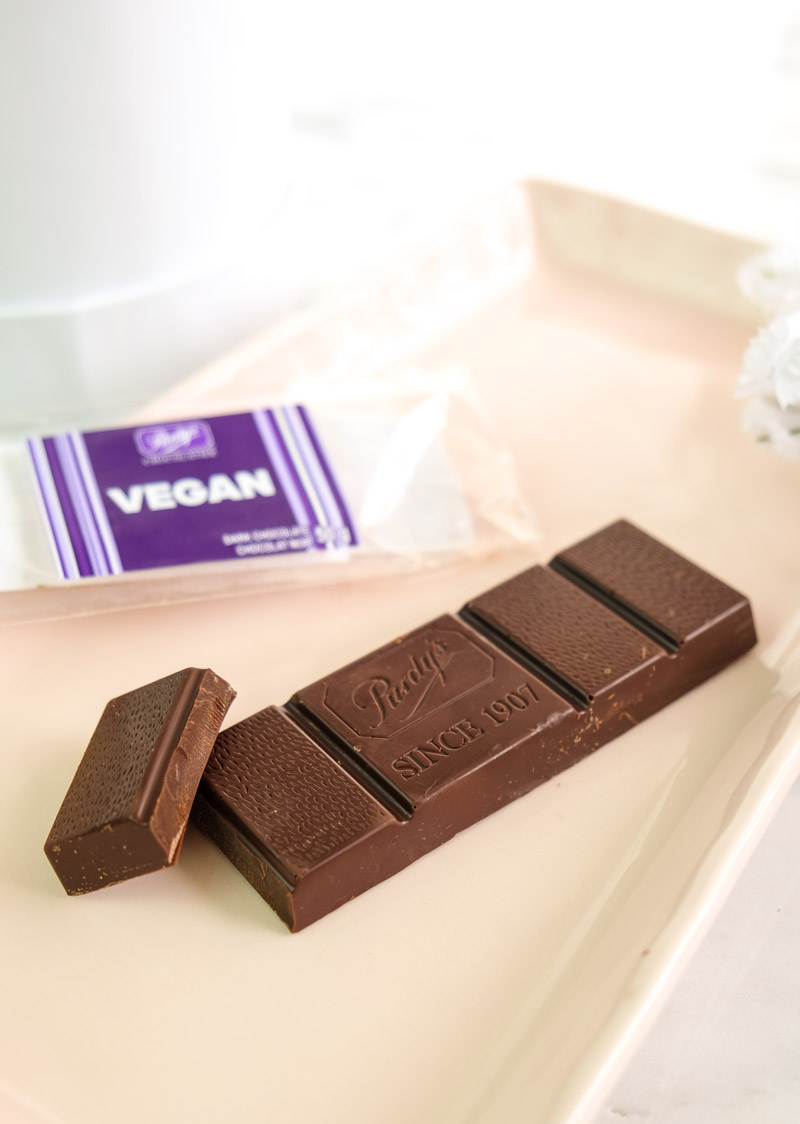 Taste: I honestly didn't expect to like Purdy's vegan dark chocolate bar as much as I did because it's advertised as "dark chocolate" and I don't typically like the taste of most dark chocolate bars that happen to be vegan because they have that overly bitter taste to them.
But surprisingly, Purdy's vegan dark chocolate bar does not have that strong of a bitter cocoa taste to them and I also found the bar was perfectly sweetened. It's in no way a "milk" chocolate substitute but this is one of the few dark chocolate bars I can eat on its own! It's sweetened with vegan-friendly beet sugar, so no bone-char here.
Texture: The chocolate bar itself is quite heavy and thick, has a good snap to it. It really does have that nice smooth and melting in your mouth kind of feel that we've learned to love with chocolate bars.
Packaging: The chocolate bar is, however, packaged in plastic wrap and isn't the prettiest of packaging, considering how beautifully wrapped Purdy's other chocolates are packaged.
Where to buy? Available at Purdy's stores across Canada and online.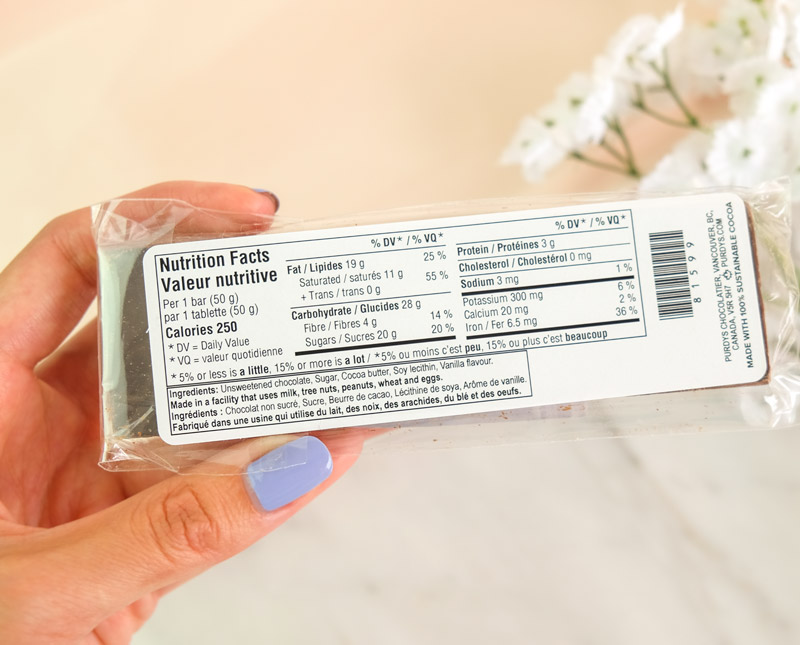 Ingredients: Unsweetened chocolate, Sugar, Cocoa butter, Soy lecithin, Vanilla flavour.
PR or Purchased? I purchased this product at Purdy's.
Final Verdict: It's a good-tasting vegan chocolate bar but because of how expensive it is ($4 per 50g), I see this as a once-in-a-while treat for me. I would have liked to use it in some recipes but it's not cost-effective. And if the packaging was prettier, I would consider purchasing a few for gifting.
Overall, I recommend trying one out for yourself and if you're like me and not a fan of most dark chocolates, I think you'll really like this one!