This post may contain affiliate links that at no additional cost to you, I may earn a small commission.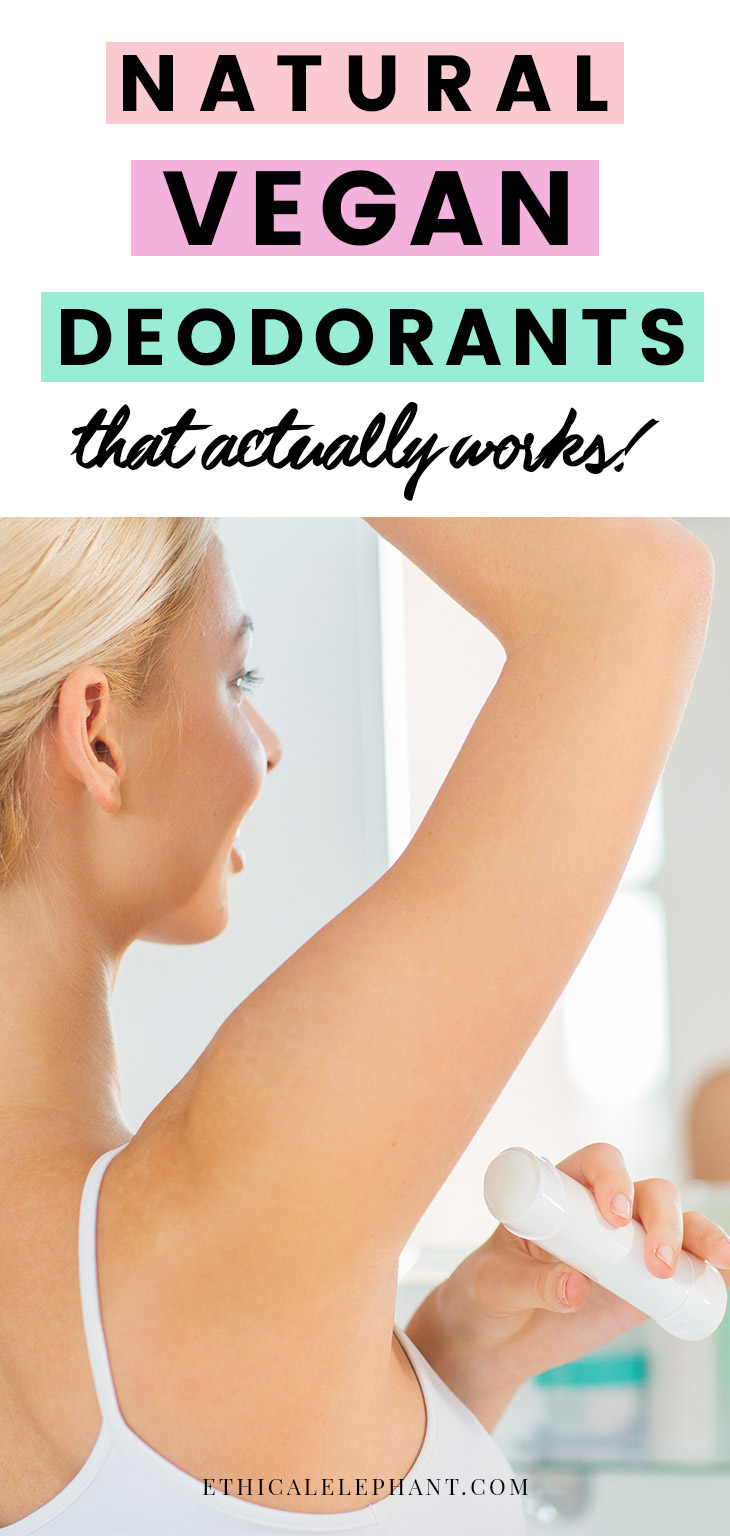 Sweating is totally natural, no need to hide it! But we definitely want to keep odor at bay, and I got just the perfect solution with these natural, cruelty-free, vegan deodorants! Most mainstream deodorants that you find at the drugstore like Degree, Secret, and Suave all test on animals. And beeswax is a common ingredient found in some natural deodorants making them not vegan.
This leads us to wonder, what are some all-natural deodorants that are not tested on animals and do not contain any animal-derived ingredients BUT most importantly, which ones actually work at keeping us stink-free the entire day?!
Well, my friends, I have been asking that very same question for 5 years now and I'm happy to report that I found 5 vegan deodorants that actually work for me!
Let's get into it!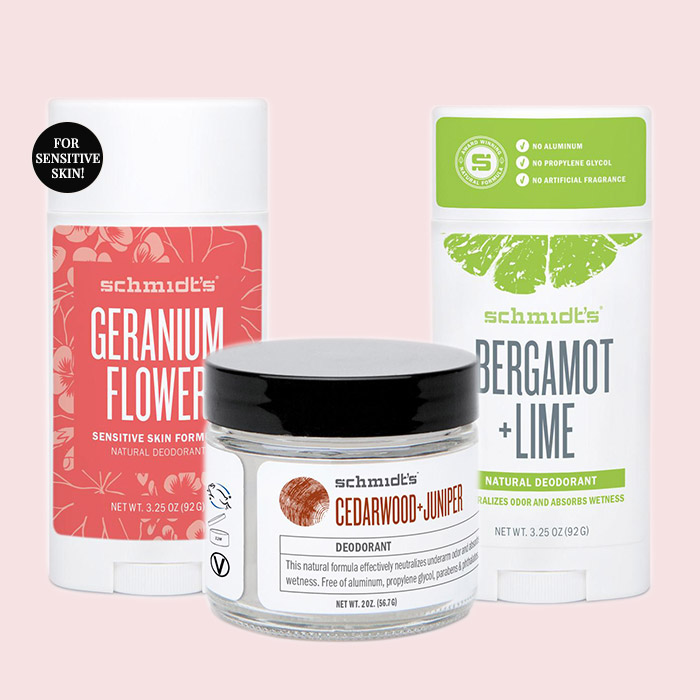 Schmidt's* Vegan Deodorant
All of Schmidt's* deodorants are vegan and free of aluminum, propylene glycol, parabens & phthalates. This stuff is the real deal, it is not sticky or greasy and contains all-natural and safe ingredients! They also have a line of deodorants for sensitive skin which has been my go-to after I had a little bit of reaction from the baking soda found in their regular deodorants. You can pick up Schmidt's deodorant at Target or Urban Outfitters!
Note: Schmidt's is cruelty-free and none of their products or ingredients are tested on animals, however in 2017, Schmidt's was acquired by Unilever, a parent corporation that does tests on animals when required by law.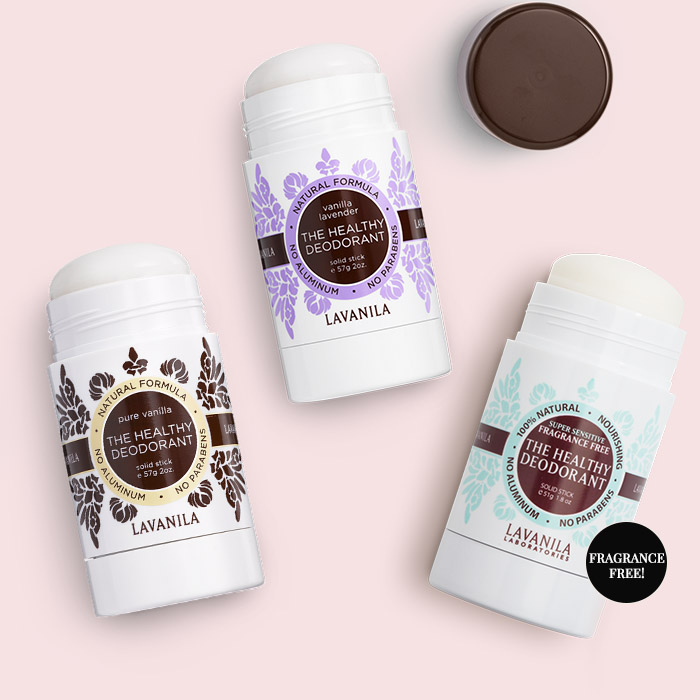 Lavanila Vegan Deodorant
Lavanila cruelty-free and vegan deodorants are free of aluminum, paraben, propylene glycol, and other harsh chemicals. They use the highest quality natural and organic ingredients but best of all, their natural deodorants actually work and keep you smelling fresh all day and even after an intense workout session. It glides on smoothly and doesn't leave a sticky or white residue behind! They also have a fragrance-free option for those of us with super sensitive pits. You can find Lavanila deodorants are Sephora!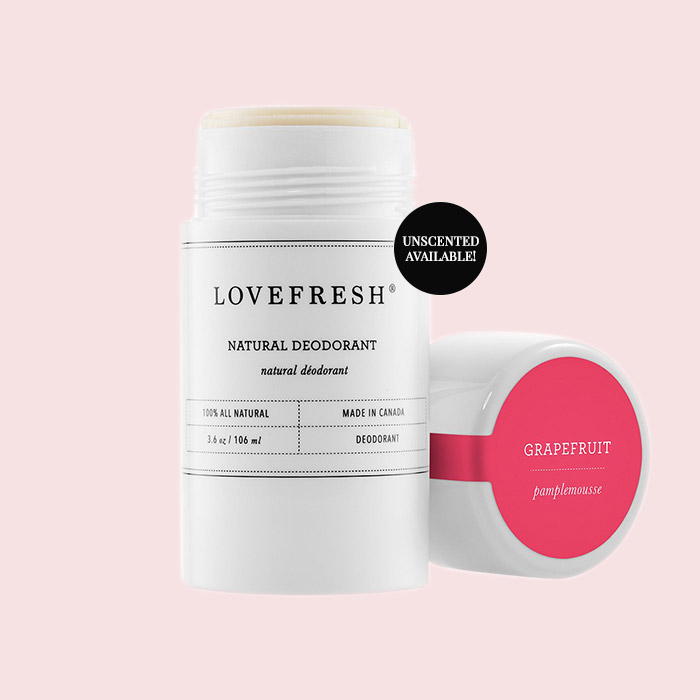 LOVEFRESH Vegan Deodorant
LOVEFRESH natural deodorants only contain 6 ingredients; shea butter, coconut oil, kaolin clay, sodium bicarbonate, coconut-derived emulsifying wax, and natural organic essential oils! This is a creamy deodorant that glides on extra smoothly and lasts all day long, I ran a marathon using this deodorant and remained stink-free! Extra thumbs up for LOVEFRESH being a Canadian company too! You can snatch your very own LOVEFRESH natural, vegan deodorant at Credo Beauty.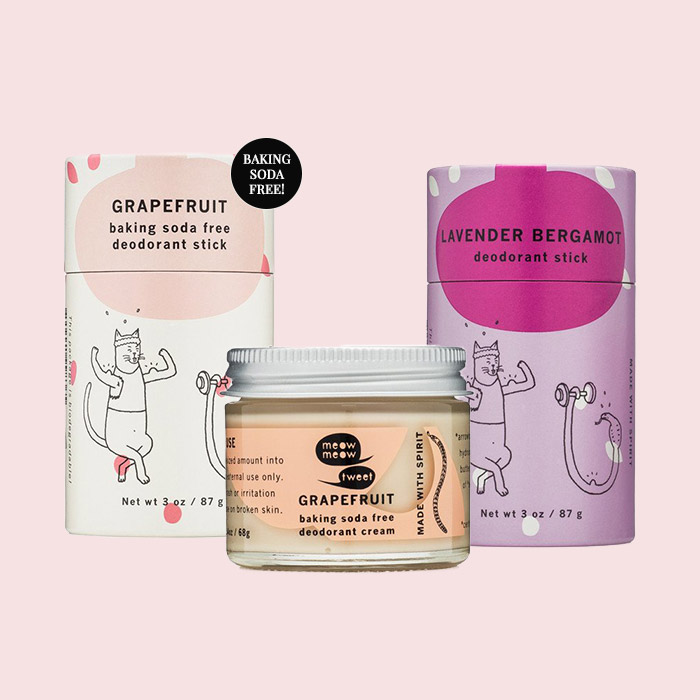 Meow Meow Tweet Vegan Deodorant
If you're looking for a baking soda-free vegan deodorant, then Meow Meow Tweet's deodorant is your answer!! They also have other deodorants that contain baking soda, but I've only personally tried their baking soda-free version and absolutely loved it!! The consistency is a smooth, whipped-like cream that makes application easy-peasy! They claim, "this recipe uses dietary magnesium and arrowroot powder to help control moisture and odor."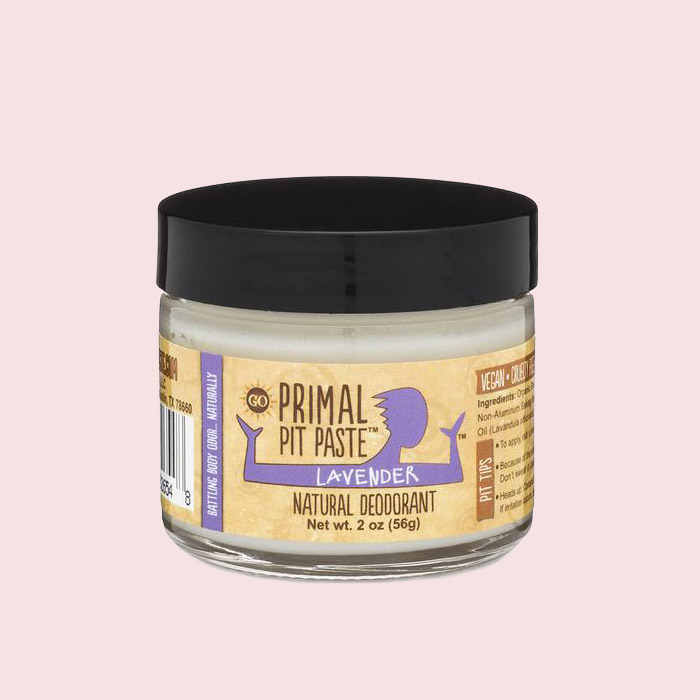 Pretty Frank (Formerly Primal Pit Paste™)
Pretty Frank is one of the more affordable natural and vegan deodorants out of this bunch but rest assured, their deodorants are made with organic and natural ingredients with no aluminum, parabens, or toxic chemicals! They have 3 different deodorant strengths, from Light, Regular, to Strong, that vary in the amount of baking soda used. You can find Primal Pit Paste deodorants at Whole Foods!


---