This post may contain affiliate links.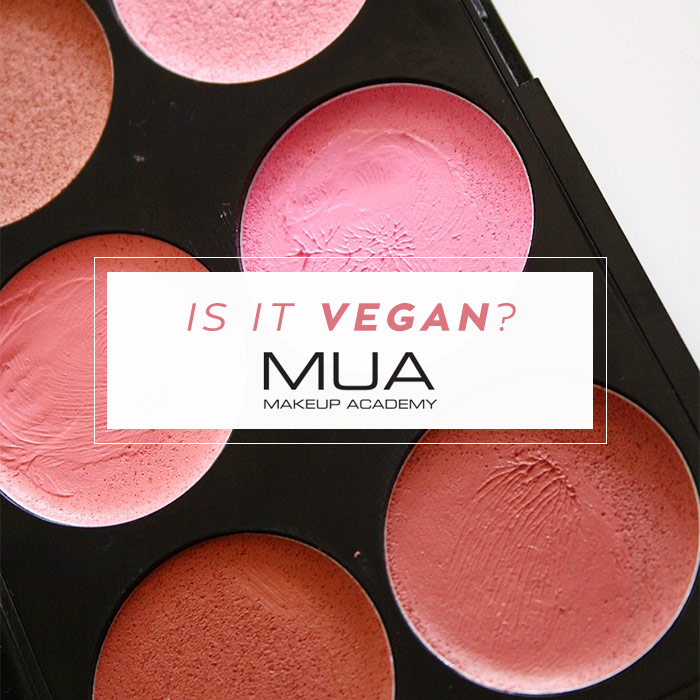 Makeup Academy (MUA) is an affordable makeup drugstore brand that is exclusively available at Superdrug stores in the UK. MUA is cruelty-free and does not test their products on animals, but MUA products are not suitable for vegans as some of their ingredients may have been derived from an animal source.
Related: Know the Different between Cruelty-Free vs. Vegan Makeup
Although MUA products are not considered vegan, I have to tip my hat to the response I received from them where I wish all companies would provide as clear of an answer as MUA has done.
They came out and just straight up said labelling their products as 'vegan' isn't something they're currently pursuing and therefore they can't claim their products are 'vegan' or trace back far enough to know at this moment.
Hi there
Thank you for your email!
We can confirm our products are not tested on animals and are 100% cruelty free.
Our products are not Vegan or Vegetarian suited as some of the ingredients are derived from sources not accepted by Vegans or Vegetarians. 
Unfortunately we can not confirm fully whether our products contain any animal by-products, mainly due to when developing a product you would set out with specific claims such as this in mind and brief raw material suppliers accordingly.
To confirm whether the whole product contains by-products after production would entail us asking for breakdowns for every ingredient which would take a lot of time and additional expense to come to the conclusion. As this is not a specific claim we are marketing and it is not an EU cosmetic requirement we would not want to pursue this additional research.
Thank you for your interest in MUA and I hope this info helps.
Kind regards
With best regards,
MUA General
I would rather hear from a company flat out say that they aren't vegan than drag me along with ambiguous and confusing responses, so I'm extremely appreciative of MUA's response.  I'm hoping my email exchange with them will hopefully spark interest in their product development or marketing team to explore the option of launching some MUA vegan products in the future!!