This post may contain affiliate links.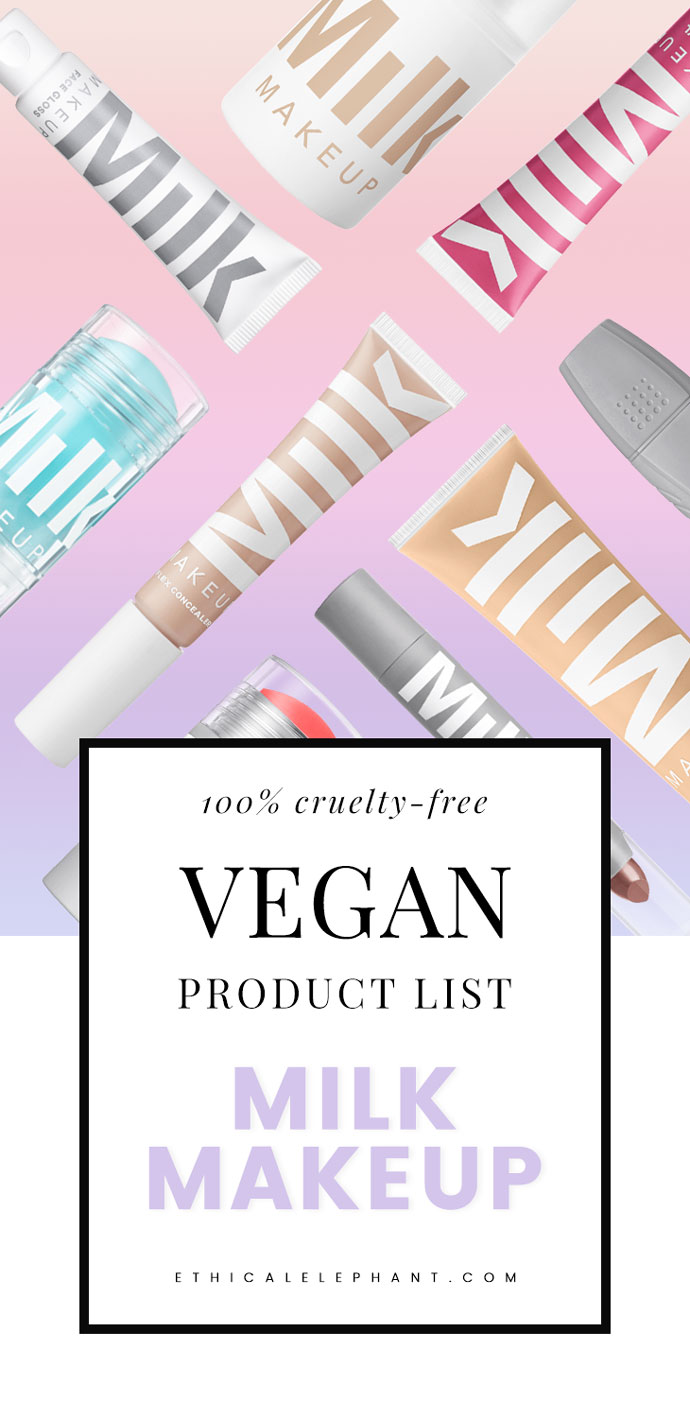 Although not all of Milk Makeup is considered vegan, they do claim that currently 60% of their skincare and makeup is vegan and does not contain any animal-derived ingredients.
UPDATE! (Dec 14): Everything on Milk Makeup's website is now ALL 100% VEGAN! I have received news that they have discontinued a bunch of their non-vegan products to move towards being a completely vegan line now! Everything on their website is vegan however some retailers may still be carrying their non-vegan items so I'll keep this list up, just in case. They told me that their only non-vegan product that is sold at Sephora is their Eye Pigment in Peep Show which will be removed from Sephora.com on Feb 2, 2018.
In addition, Milk Makeup is also a cruelty-free brand and they do not test any of their products or ingredients on animals or sell in any foreign markets that may require animal testing (ie. Mainland China).
You can shop for Milk Makeup on their website, Sephora, and Urban Outfitters.
Below you will find a list of Milk Makeup that is vegan:
Face
Lip
Eyes & Brows
Skin
Have you tried anything from Milk Makeup before?
---
Disclaimer: This post contains affiliate links.