This post may contain affiliate links that at no additional cost to you, I may earn a small commission.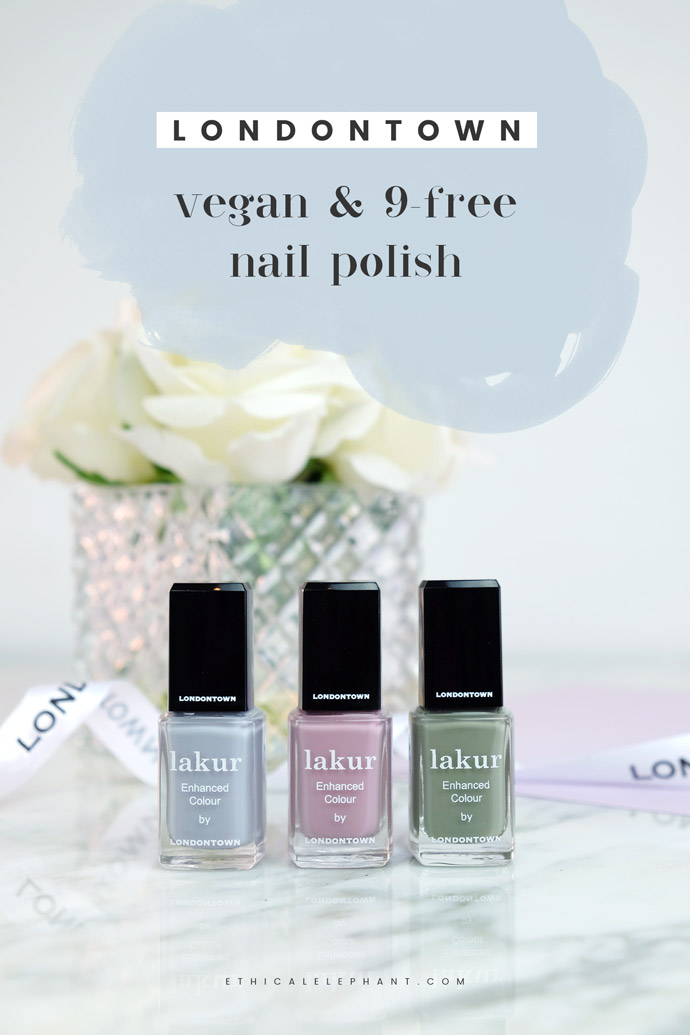 For this week's Vegan Mani Monday, I'm swatching and trying more of Londontown Lakur's cruelty-free, vegan, and 9-free nail polish colors!
I've reviewed and tried some of Londontown pastel nail polish colors before, which you can read here.
About Londontown
Before I get into the swatches, here's what you need to know about Londontown nail polish:
Londontown is PETA-certified cruelty-free and ethical elephant approved
All of Londontown's nail polish are 100% vegan and 9-free
Inspired by a family's small flower garden in England
Made and based in the US
Every nail polish formula contain's Londontown's Florium Complex, an exclusive blend of vitamins and botanical oils to help restore, hydrate, and strengthen nails from within.
Nail Polish are $16/each
Londontown Nail Polish Review
What I really love about Londontown's nail polish formula is the high-shine finish and how consistently opaque all of their colors are! All of these nail polish colors were non-streaky and only requires two even coats to cover the entire nail. Londontown has one of the best vegan nail polish formulas!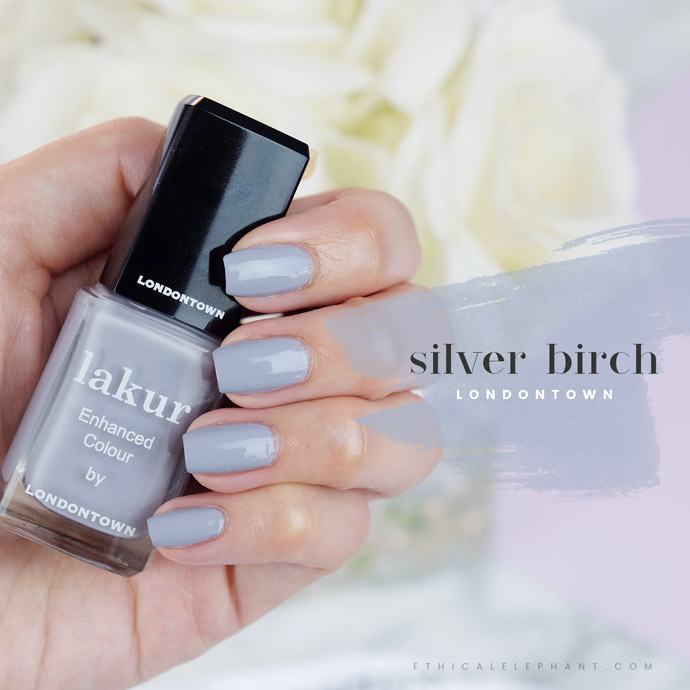 "The beautiful slate is reminiscent of the crisp breeze in the Autumn air."
Silver Birch is a light grey with a glossy creme finish.
---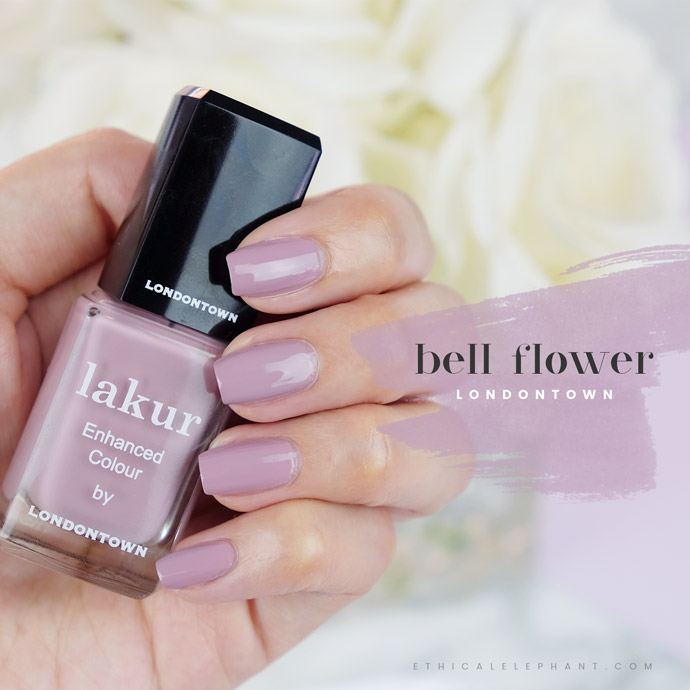 "A romantic dusty pink whose look is straight out of a fairytale in the English countryside."
Bell Flower is a dusty pink with a glossy creme finish.
---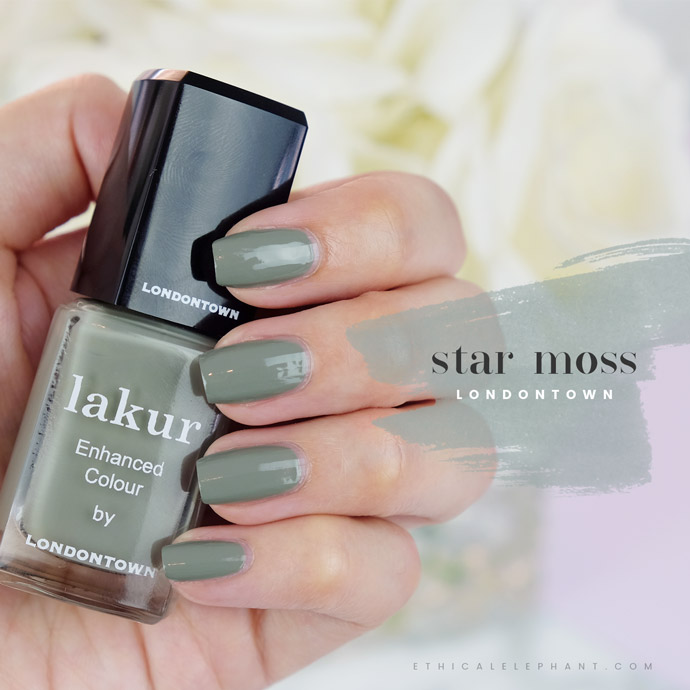 Star Moss – Londontown ($16)
"The perfect olive shade that will have you strutting like a supermodel."
Star Moss is a muted olive green with a glossy creme finish.
---
Which of these colors from Londontown do you like the best?