This post may contain affiliate links.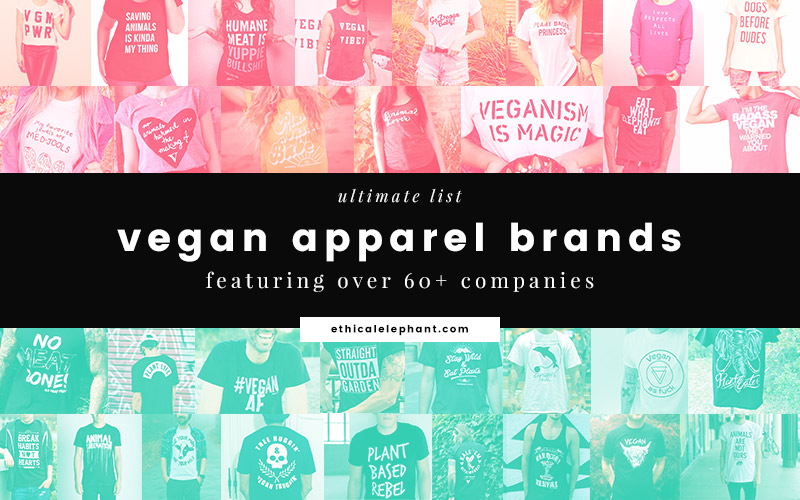 One of my very first blog post I've ever written was 10 Kickass Vegan T-Shirt Brands where I shared with you all my top vegan apparel companies. Since then, I wrote another post featuring 10 More Vegan Apparel Brands You Need to Know About.
Another year has passed and oh-my-goodness, we are living in a marvelous time because now there are over 60 vegan apparel brands! There are so many difference places where you may be able raise awareness for your brand, similar to this design agency.
I have a hard time trying to keep up with them all and I get so many emails from new vegan apparel brands that I decided to just list them all here. I'll continue to add and update this list as time goes on!
60+ Vegan Apparel Brands
The coolest part is how there's so many vegan apparel brands popping up all around the world! I've found some based in Belgium to Australia to Sweden! Most of these brands ship worldwide but I thought I'd also include where each one is based out of!
Featured Brands
Below are some of my all-time favorite vegan apparel brands
---
All – Vegan T-Shirt Brands
If you own a vegan apparel brand and would like to be added to this list, please send me an email (please note: if you leave a comment on this post with a link to your website, it will automatically be marked as spam and will not be posted).
---