This post may contain affiliate links.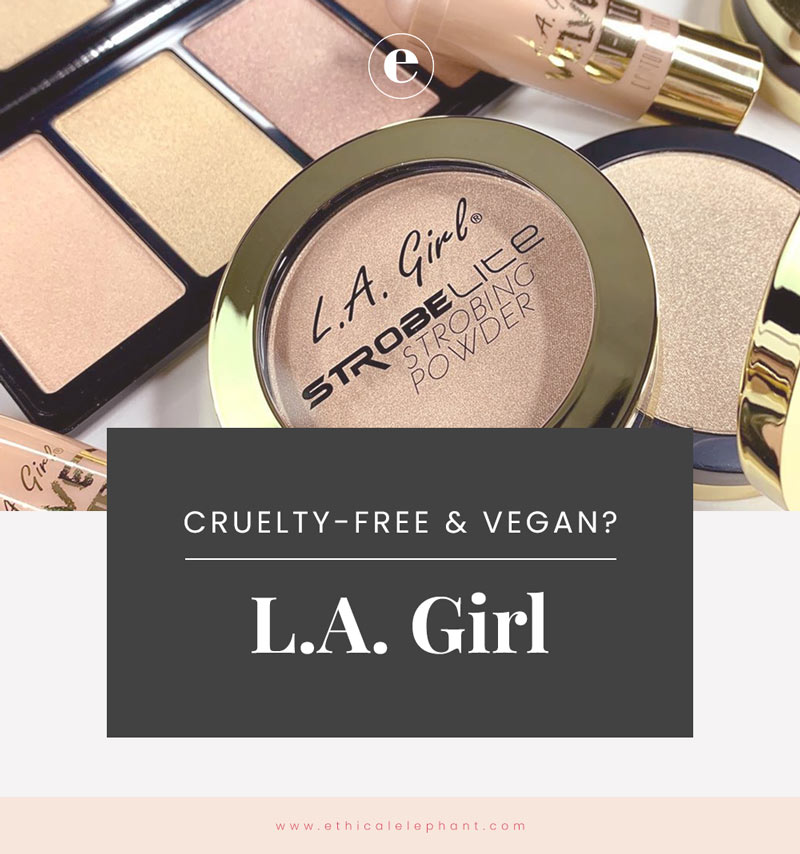 Is LA Girl Cruelty-Free?
LA Girl is cruelty-free; none of their products or ingredients are tested on animals, anywhere in the world.
LA Girl's Animal Testing Policy
"In regards to Animal Testing, please be certain that our products are NOT tested on animals. None of the raw materials or manufacturing process through finished goods are tested on animals. Our parent company, Beauty 21 Cosmetics Inc. is also part of the cruelty-free PETA program."- L.A. Girl
I've confirmed in an email response with L.A. Girl that they do not test their products or ingredients on animals; they do not commission or ask others to test on their behalf; their raw material suppliers do not test on animals; and L.A. Girl Cosmetics does not distribute their products in China where animal testing is required by law.
Therefore I am happy to add LA Girl Cosmetics to our list of cruelty-free brands!
Is LA Girl Vegan?
Not all of LA Girl cosmetics are vegan as some contain animal-derived ingredients or by-products however, LA Girl does offer a small selection of products suitable for vegans.

Please reference below for a list of LA Girl vegan cosmetics.
LA Girl Vegan Product List
Although not all of L.A. Girl cosmetics are considered vegan as some of their products do contain beeswax, but I was kindly provided a list of some of L.A. Girl vegan cosmetics that are free of animal-derived ingredients and by-products:
---
This vegan product list is updated as frequently as possible, please be aware that formulations may have changed since the publication of this post. If you have new information to suggest one of the above products isn't vegan, please email me at info@ethicalelephant.com to let me know.