This post may contain affiliate links that at no additional cost to you, I may earn a small commission.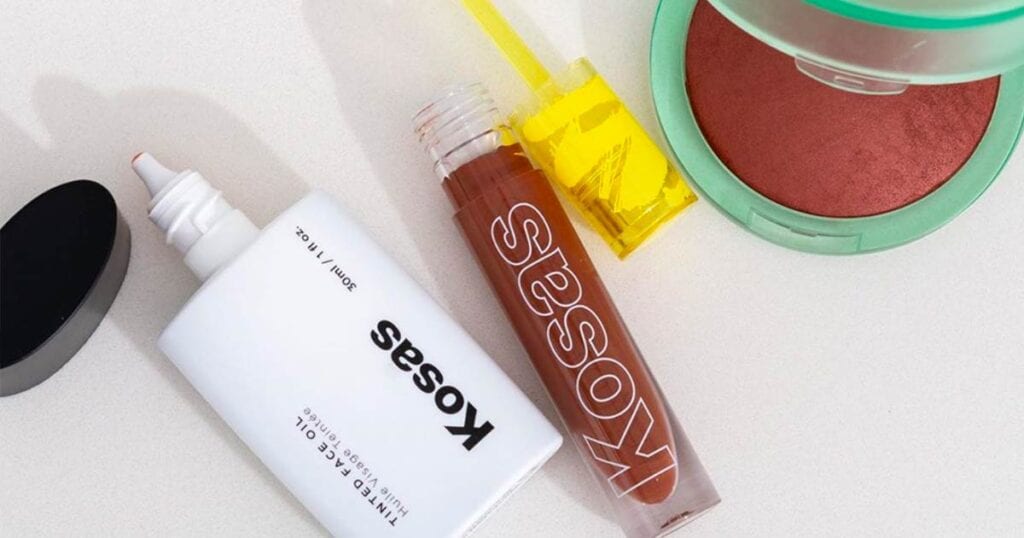 Kosas Cosmetics is a luxury green beauty brand, all of their products are free of parabens, phthalates, mineral oil, propylene glycol, phenoxyethanol, synthetic fragrance, they also claim to be gluten, egg, nut, and soy-free, but is Kosas cruelty-free or vegan?
Is Kosas Cruelty-Free?
Kosas is Cruelty-free! None of Kosas' ingredients, formulations, or finished products are tested on animals, anywhere in the world.

In addition, Kosas is Leaping Bunny certified cruelty-free.
Kosas Cruelty-Free Status
I couldn't find any information on Kosas website about their animal testing policy.
So I emailed Kosas and they have confirmed they do not test their products or ingredients on animals, they do not allow others to test on their behalf, their suppliers also do not test on animals, they do not allow their products to be tested on animals when required by law, and their products are not sold in stores in mainland China or any other country that may require animal testing.
Kosas Sold in China?
All imported cosmetics sold in mainland China are required by law to be tested on animals. However, Kosas has confirmed they do not sell their products in retail stores in mainland China and therefore they are not required to test on animals.
Kosas has met all of our criteria in our Cruelty-Free Checklist and is included on our List of Cruelty-Free Brands.
You can find Kosas' cruelty-free products at kosas.com, Sephora, Cult Beauty, Credo Beauty, and The Detox Market.
Is Kosas Vegan?
Not all of Kosas' products are vegan as some of their products contain beeswax, lanolin, and/or carmine. However, Kosas does have some vegan options.

Below is a list of Kosas vegan products.
Kosas Vegan Product List
The following Kosas products are suitable for vegans and do not contain any animal-derived ingredients or by-products. This vegan product list was provided by Kosas.
---
Not Vegan – Kosas Cosmetics
Below is a list of Kosas cosmetics that are not suitable for vegans as they contain beeswax, lanolin, or carmine.
LipFuel Hyaluronic Lip Balm (contains beeswax and lanolin) – not vegan
The Big Clean Mascara (contains beeswax) – not vegan
Weightless Lip Color Lipstick (contains beeswax, lanolin, carmine) – not vegan
Ethical Mica Sourcing Policy
I asked Kosas if their mica is ethically sourced without forced or child labor and they responded stating,
"Thanks for asking this important question. We're happy to tell you that the mica used in our products is mined in the U.S. We do not source any mica from India or support supply chains that use child labor."
---
I hope this article helped you to understand Kosas' cruelty-free and vegan status and by choosing cruelty-free together, we can help end animal testing for cosmetics once and for all!