This post may contain affiliate links.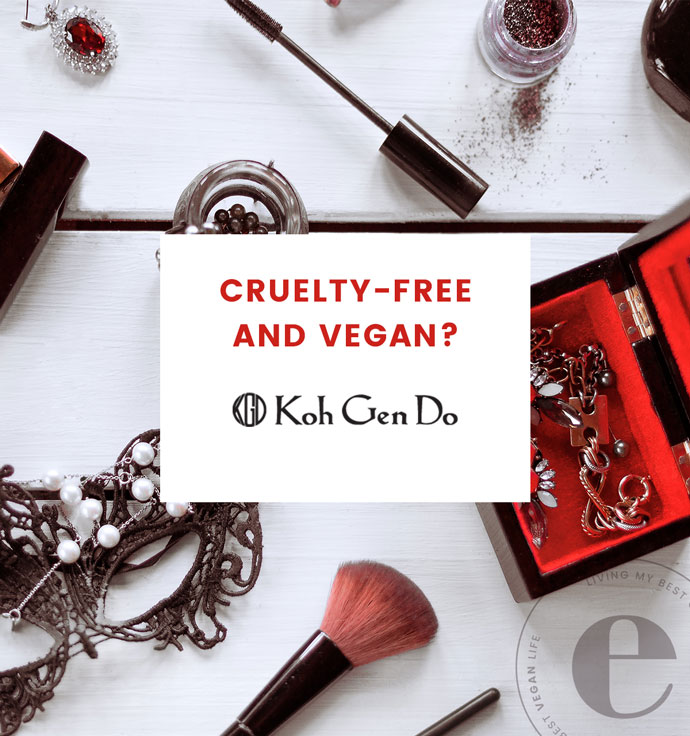 Is Koh Gen Do Cruelty-Free?
Answer: Yes. Koh Gen Do is cruelty-free, they do not test on animals.
Koh Gen Do Animal Testing Statement (2018)
There is virtually no information available on Koh Gen Do's website about their animal testing policy so I emailed them to inquire about their policy and I have confirmed the following:
Koh Gen Do does not test any of their products on animals
Koh Gen Do does not test any of their raw ingredients on animals
Koh Gen Do does not ask any third parties to test their products or ingredients on animals on their behalf
It is in Koh Gen Do's agreement that all materials are not animal tested through their manufacturer. When it is tested the In Vitro method is used.
Koh Gen Do is not sold in physical stores in Mainland China
When asked about selling in China, Koh Gen Do responded by saying "We do not have a store in China that we retail in.  We have circumnavigated the China animal testing by using e-commerce to sell into China.  We do have a store in Hong Kong, but Hong Kong is not required to do animal testing under China regulations and have their own regulations."
---
Is Koh Gen Do Vegan?
Answer: Not all of Koh Gen Do's products are vegan as they do use some beeswax and pearl shell but some of Koh Gen Do cosmetics and skincare is considered vegan and do not contain any animal-derived ingredients.
Below is a list of Koh Gen Do vegan products, provided by them.
Koh Gen Do Vegan Product List