This post may contain affiliate links.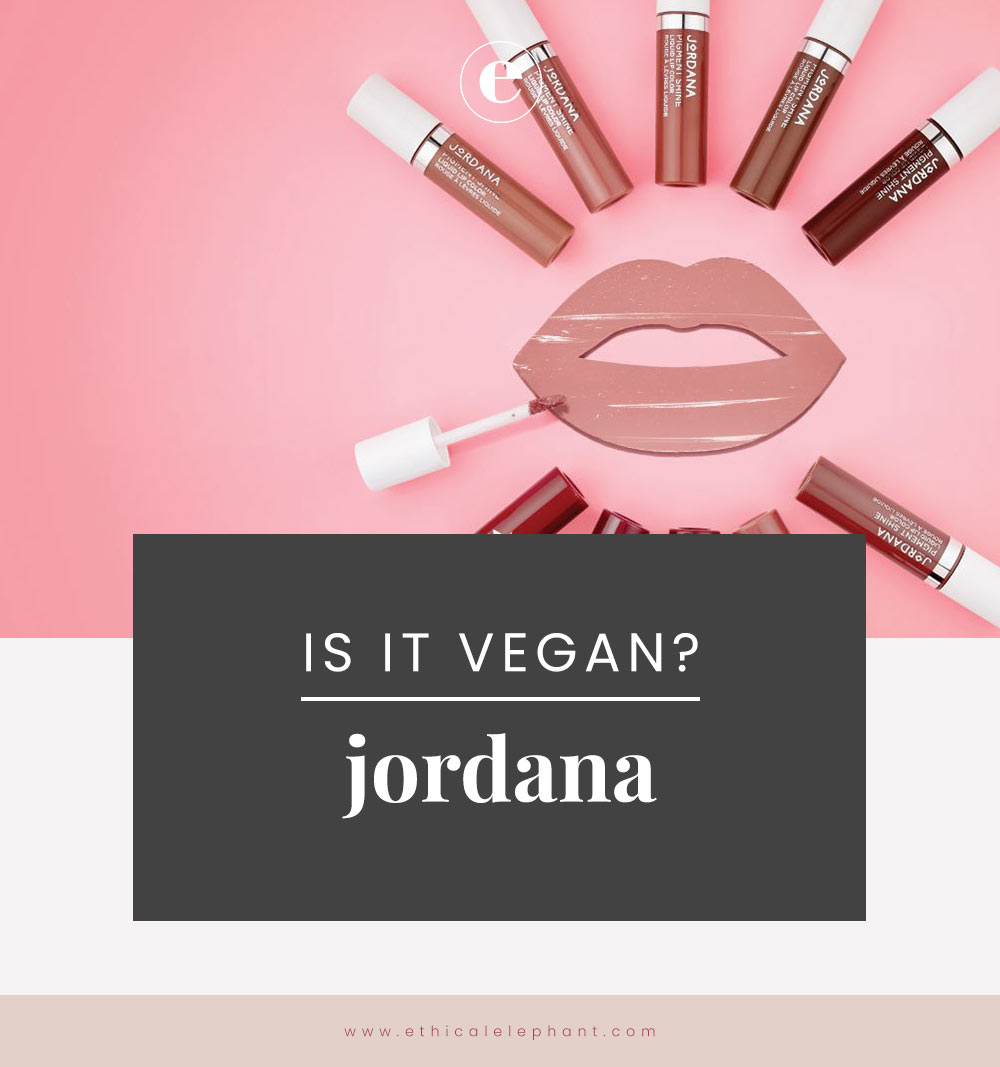 Is Jordana Cosmetics Cruelty-Free?
Jordana cosmetics is cruelty-free; Jordana does not test any of their products or ingredients on animals. Jordana is certified cruelty-free by Leaping Bunny, a well-respected and internationally recognized non-profit organization accrediting brands that are committed to not testing any of their products or ingredients on animals.
We are happy to add Jordana to our list of cruelty-free brands!
Is Jordana Cosmetics Vegan?
Not all of Jordana cosmetics are vegan as they do use some animal-derived ingredients like beeswax, lanolin, and carmine in some of their products. However Jordana does offer some vegan makeup options.

Please reference the list below to know which of Jordana products are considered vegan.
List of Jordana Vegan Products (2019)
Below is a list of Jordana cosmetics that were labelled and classified as being vegan on their website and do not contain any animal-derived ingredients or by-products. Use this list to help you while you're on-the-go and shopping for Jordana products in-stores.
This vegan product list is updated as frequently as possible, please be aware that formulations may have changed since the publication of this post. If you have new information to suggest one of the above products isn't vegan, please email me at info@ethicalelephant.com to let me know.