This post may contain affiliate links.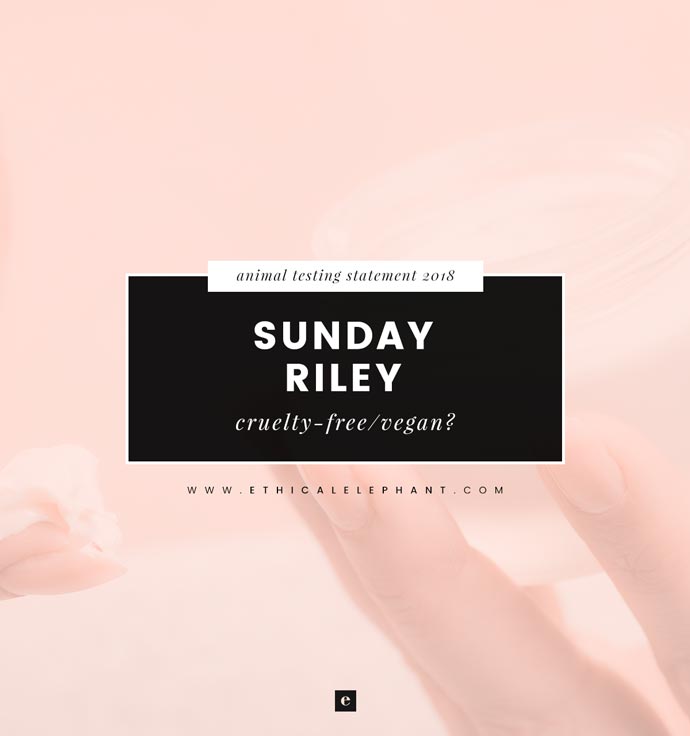 LAST UPDATED: FEB 23, 2018
I'm happy to announce that Sunday Riley's products and ingredients are not tested on animals and Sunday Riley is indeed a cruelty-free brand! Sunday Riley is a luxury, high-end skincare and makeup brand. You can find their high performance line at your local Sephora.
I was also surprised to hear that most of their products are vegan and do not contain any animal ingredients or derivatives. But make sure you check the ingredient list as their formulas or source of ingredients may change since the date of this post.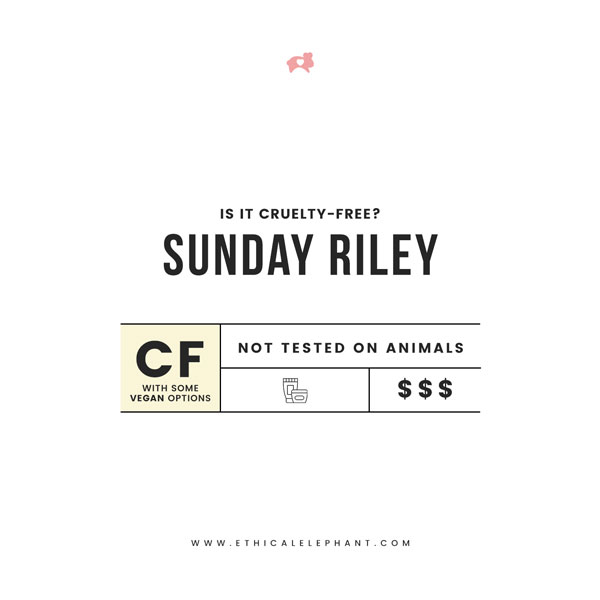 Sunday Riley's Animal Testing Statement
No where on their website mentions the company's animal testing policy so I emailed them myself asking for details about their stance on animal testing which you can find the responses below:
– Do you test your products on animals? No
– Do you test your raw ingredients on animals? No
– Do you hire a third party to test your products or ingredients on animals on your behalf? No
– Do any of your raw material suppliers test on animals? If not, how do you verify that they don't? No. I am not able to disclose the specifics of our agreements with ingredient suppliers, but I can assure you that we take all of the necessary precautions to ensure that our ingredients are sustainably sourced and not tested on animals
– Are you affiliated with any company or parent company that may test on animals? No
– Are any of your products available for sale in China? No
– Finally, are any of your products vegan-friendly and do not contain any animal ingredients or by-products? All of our products are vegan and cruelty-free. (*update: I've recently noticed beeswax and squalene listed as an ingredient in some of their products)

Sunday Riley Vegan Product List
Below is a list of Sunday Riley skincare products that are considered vegan and do not contain any animal-derived ingredients:

---
Have you tried any of Sunday Riley products before?