This post may contain affiliate links.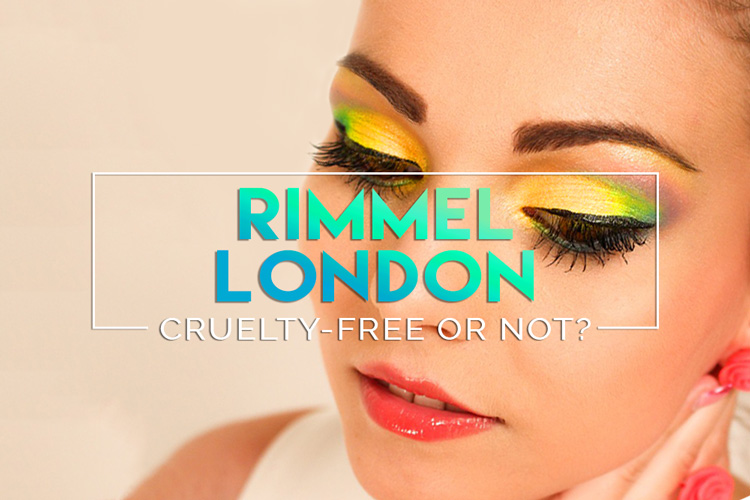 Rimmel London is unfortunately not cruelty-free and Rimmel products and ingredients are tested on animals.
I don't blame you if you thought otherwise because they've done a stellar job of hiding one little detail about their animal testing policy.
They have a special link dedicated to trying to sell you on how they take the issue of animal testing 'very seriously'.

At first glance, we're all thinking.. Good for Rimmel, they seem to care. But when you click to read more, you're redirected to this long write-up that no one cares to read. Somewhere in this essay, you'll find the catch.
Rimmel claims to be an ethical company that supports alternatives to animal testing but not when it's cutting into their profits.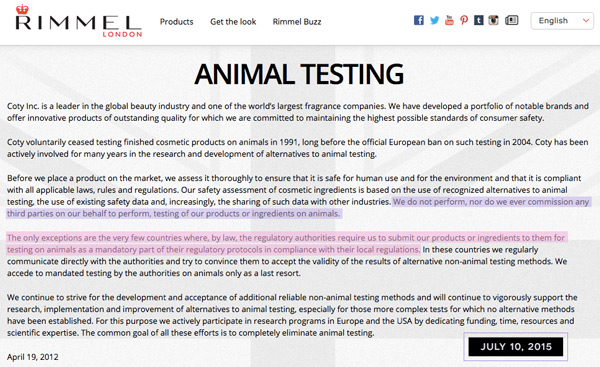 "We do not perform, nor do we ever commission any third parties on our behalf to perform, testing of our products or ingredients on animals. The only exceptions are the very few countries where, by law, the regulatory authorities require us to submit our products or ingredients to them for testing on animals as a mandatory part of their regulatory protocols in compliance with their local regulations"
China is currently the only country that requires mandatory animal tests on all cosmetic products imported into the country.
Simply put, if a company sells their products in China = they are no longer cruelty-free. Now this begs the question, does Rimmel retail their products in China?
In an email response when asked if they sell their products in China, Rimmel said…
Chinese consumers have made it clear they want Rimmel London. It would not be right to deprive them of the products they want to use and enjoy. Our industry continues to work together in encouraging the Chinese authorities to accept more modernized non-animal safety testing methods.
There are over 40 non-animal test methods that have been scientifically validated and over 5,000 ingredients that are already proven safe for human use. Not to mention, the E.U. has a complete ban on product testing on animals and thereby proving that animal test methods are outdated and unnecessary.
Nice try Rimmel London, if you really do care about animals and take the issues of animal testing very seriously.. then stop supporting it.