This post may contain affiliate links that at no additional cost to you, I may earn a small commission.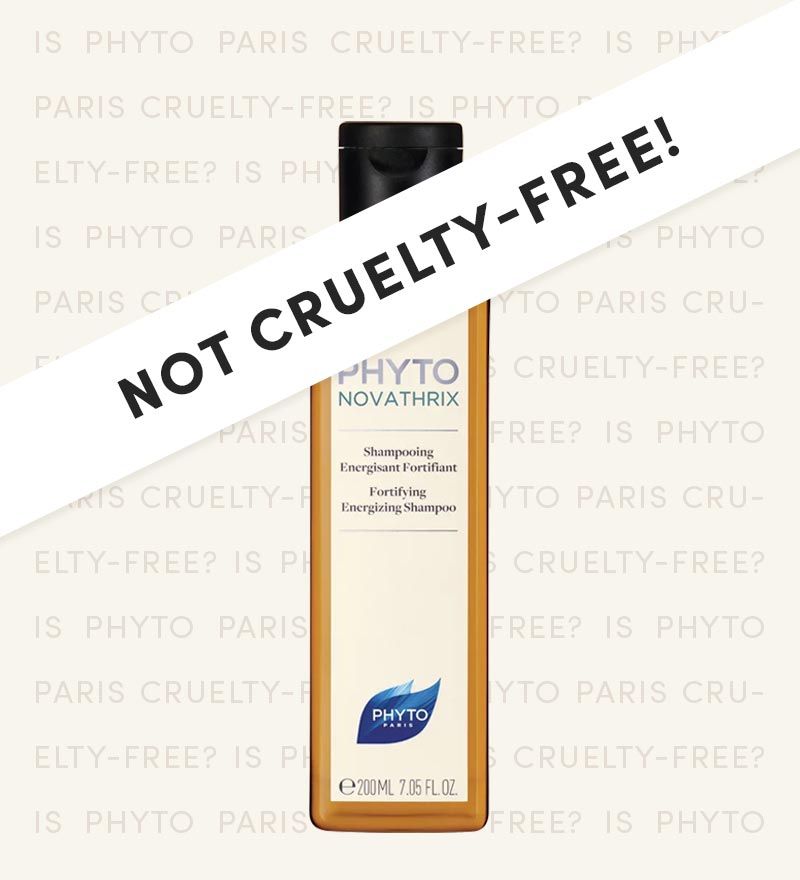 Phyto Paris offers a range of hair care products but is Phyto cruelty-free in 2022 or do they test on animals? Find the answer here!
Is Phyto Cruelty-Free?
Phyto is NOT Cruelty-free. Phyto sells its products in stores in mainland China where animal testing is mandatory for most imported cosmetics. As a result, Phyto pays and allows its products to be tested on animals when required by law.
Phyto Animal Testing Policy
Phyto claims on its website that they do not engage in animal testing, however, this is not enough information for us to classify any brand as being cruelty-free to our standards.
Below is a screenshot of what's currently stated on Phyto's website:

So I emailed the brand asking if any of its products or ingredients are tested on animals. Either by the company itself, commissioned to a third party to test on its behalf, or by any of its suppliers. They responded saying,
"Thank you for contacting PHYTO PARIS.

We appreciate your concern for the environment and are happy to answer any questions you may have.

Please kindly be advised at this time absolutely all of our products are CRUELTY-FREE.

Here at PHYTO we follow the same regulations and respect the EUROPEAN ways.

However China may or may not.

Because of the amount of products we have, please specify which products you are interested in inquiring about as to which are vegan

Rest assured, PHYTO USA & PHYTO PARIS remain CRUELTY-FREE."
In the email response, Phyto claims all of its products are "Cruelty-Free" however since there is no standard or legal definition to the term, any brand can call its products Cruelty-Free and it can mean whatever they want it to mean.
But notice in the response that Phyto states "we follow the same regulations and respect the European ways. However China may or may not". This implies the company is selling its products in mainland China where most cosmetics are required to be tested on animals.
Is Phyto Sold in China?
I eventually discovered that Phyto products are indeed sold in China. Below are a couple of screenshots I took from Phyto's Chinese website, clearly showing several stores in mainland China selling Phyto products: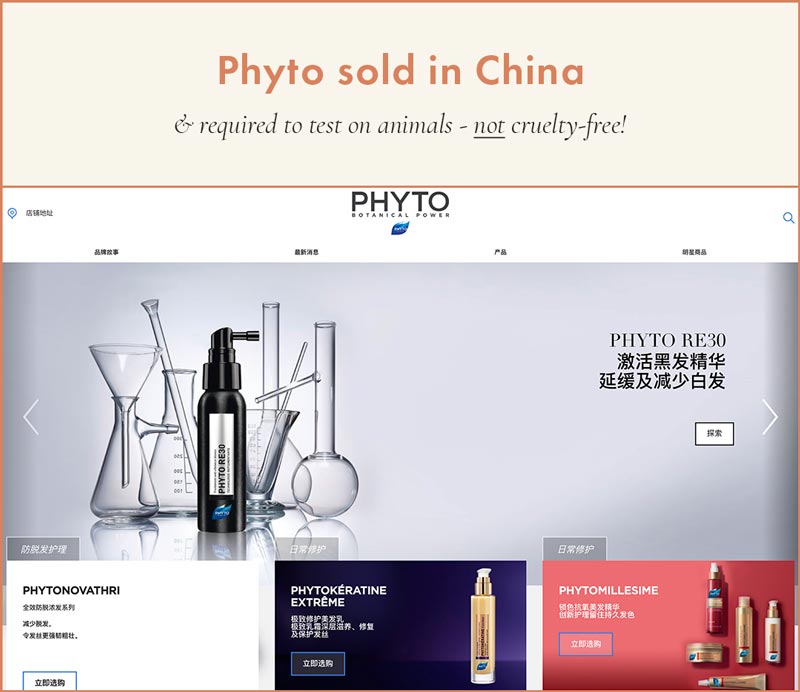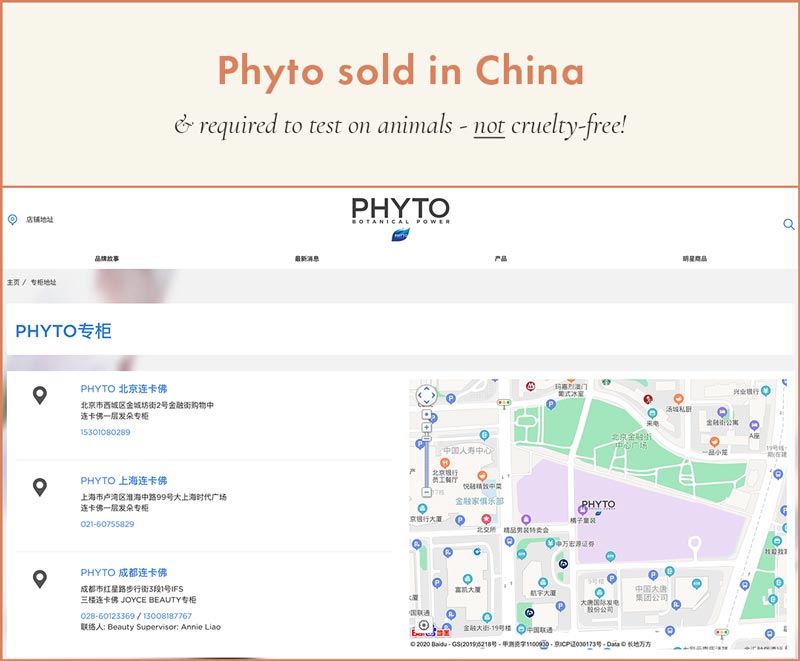 Because of Phyto's decision to sell in mainland China stores, they must consent and pay to have their products tested on animals. That's why most cosmetic brands selling in mainland China cannot be considered cruelty-free in 2022.
Although Phyto may not be conducting these animal tests themselves, they are knowingly allowing Chinese authorities to test their products on animals in order to sell in China.
Many truly cruelty-free brands have chosen not to sell their products in China because of the country's animal testing laws. Unfortunately, Phyto refuses to do the same and has decided to put profits before the welfare of animals.
Summary: Phyto is NOT Cruelty-Free!
To sum up, by choosing to sell in mainland China, Phyto must have their products tested on animals. Therefore I would not consider Phyto to be a cruelty-free brand.
Currently, Phyto is on our List of Brands to Avoid – Animal Tested.
Is Phyto Vegan?
Phyto claims its formulas don't contain animal-derived ingredients. But since we would not consider Phyto to be cruelty-free as their products are tested on animals when required by law, we also wouldn't consider anything sold or manufactured by Phyto to be vegan.
In order for products to be considered vegan by ethical elephant's standards, the products and their ingredients must not be tested on animals, anywhere in the world, and also must not contain any animal-derived ingredients or by-products.
Cruelty-Free Alternatives to Phyto
Looking to switch to cruelty-free brands? Here are some cruelty-free and vegan-friendly options that are similar to Phyto:
---