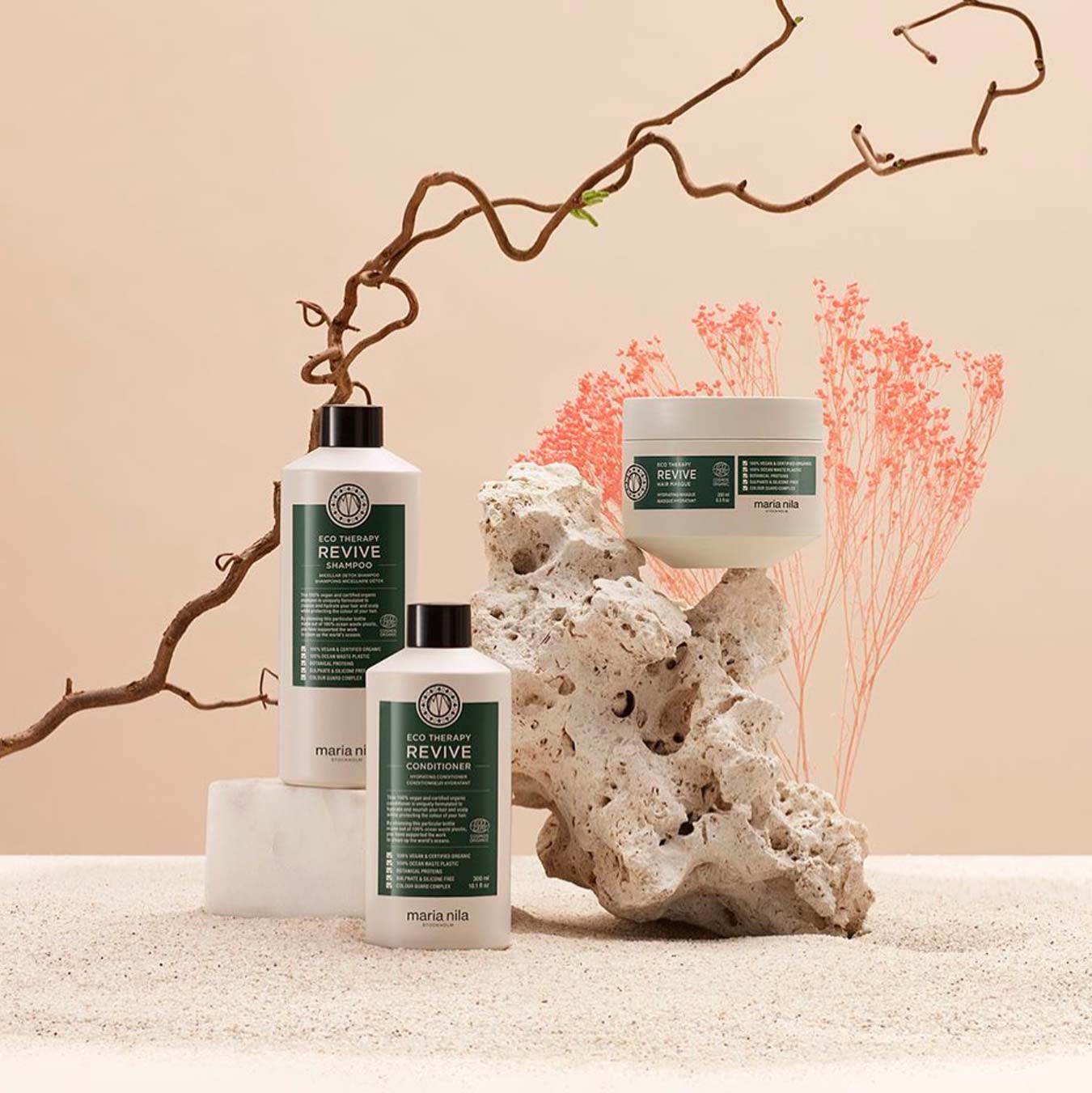 Last Updated: May 20, 2021
Is Maria Nila Cruelty-Free and Vegan?
Make a positive impact by supporting companies with the same values and ethics as what matters most to you. To navigate and find ethical brands, here's a summary of Maria Nila's ethics and initiatives.
Is Maria Nila cruelty-free, vegan, or sustainable? We've got the answers here! Read below for more details on Maria Nila's policies.
Maria Nila is cruelty-free. None of Maria Nila's ingredients, formulations, or finished products are tested on animals, anywhere in the world.
All of Maria Nila products are 100% vegan and don't contain any animal-derived ingredients or by-products.
Maria Nila's has their own factory in Sweden which features solar panels, a circular air condensation equipment to allow residual heat to be transferred back into their production process, and other energy efficient equipment and machines to allow them to produce more products while generating less energy and emissions per unit.

Additionally, Maria Nila is committed to becoming climate neutral. Currently, they're planting trees in reforestation projects around the world for every product sold.
Maria Nila products come in plastic packaging but the bottles in their Eco Revive Therapy collection are made with Ocean Waste Plastic which are derived from recycled plastic collected from the polluted oceans.

Maria Nila also offers "climate-compensated" products by offsetting their carbon emissions by contributing to reforestation projects and planting new trees with Plan Vivo, Zeromission, and Taking Root.
Maria Nila offers professional hair care for all hair types that are sulfate and paraben-free vegan hair products. See our vegan hair care online!
CERTIFICATIONS:
Cruelty Free International, PETA-Certified
This post may contain affiliate links that at no additional cost to you, I may earn a small commission.
Kindly Share
the Good Vibes
Inspire others to make a positive change by sharing this resource on Facebook, Twitter, Pinterest, or Email.