This post may contain affiliate links.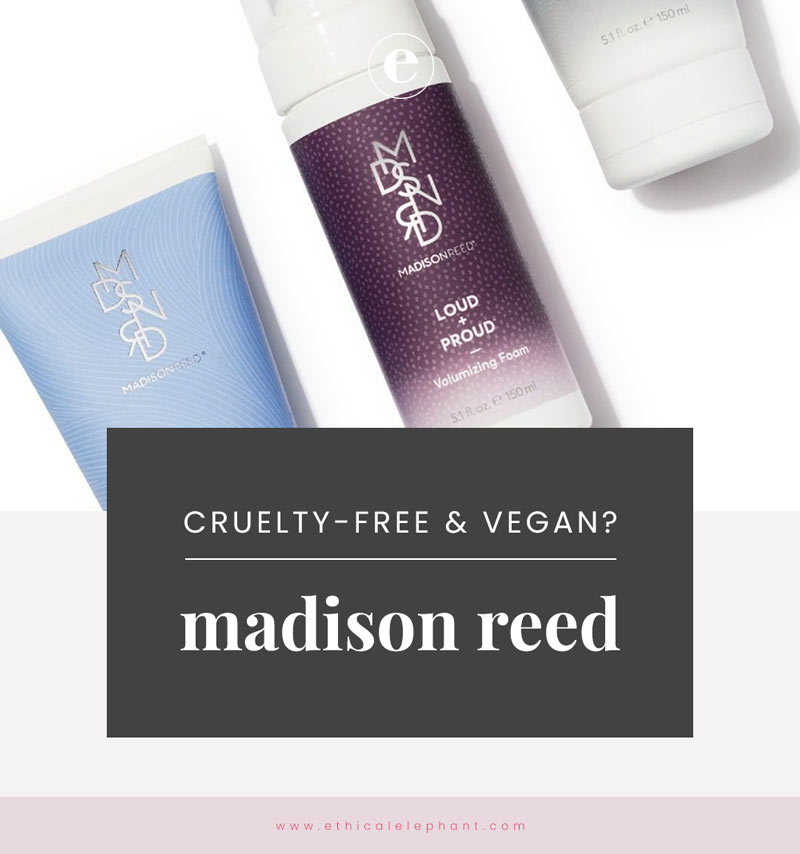 Madison Reed is an American hair care and hair color brand, known for their formulas that are free of ammonia, parabens, resorcinol, PPD, phthalates and gluten but is Madison Reed cruelty-free?
Is Madison Reed Cruelty-Free?
Madison Reed is cruelty-free in 2019; Madison Reed's products and ingredients are not tested on animals, anywhere in the world. In addition, Madison Reed is also certified cruelty-free by Leaping Bunny.
Madison Reed's Animal Testing Policy (2018)
We emailed Madison Reed to inquire about their animal testing policy. Below is a snippet of their response:
"We do not test on animals nor do we commission animal testing. Leaping Bunny, a third-party organization, has certified that no animal testing has been commissioned or conducted by the company or by the suppliers of our ingredients.

At Madison Reed, we are proud to offer products that are socially responsible and that we source our ingredients according to European guidelines. The European Union has very stringent regulatory standards and expressly bans cosmetic testing on animals. Our goal is to ensure humane practices for production, and we are committed to animal preservation.

Our products are not sold in China and we have no future plans to."
We are happy to add Madison Reed to our list of cruelty-free brands!
Is Madison Reed Vegan?
Unfortunately, Madison Reed uses keratin derived from sheep's wool in their products therefore we would not consider any of Madison Reed's products to be suitable for vegans at this time.
This is what Madison Reed had to say about their use of keratin in some of their products:
"None of the ingredients in any of our products are derived from animals with the exception of keratin. The wool used for our keratin is sustainable and comes from healthy herds of sheep through a routine and humane shearing process done to keep the sheep healthy. We use keratin simply because it is the best ingredient available for hair repair and conditioning, and it is the protein hair is naturally made of."