This post may contain affiliate links that at no additional cost to you, I may earn a small commission.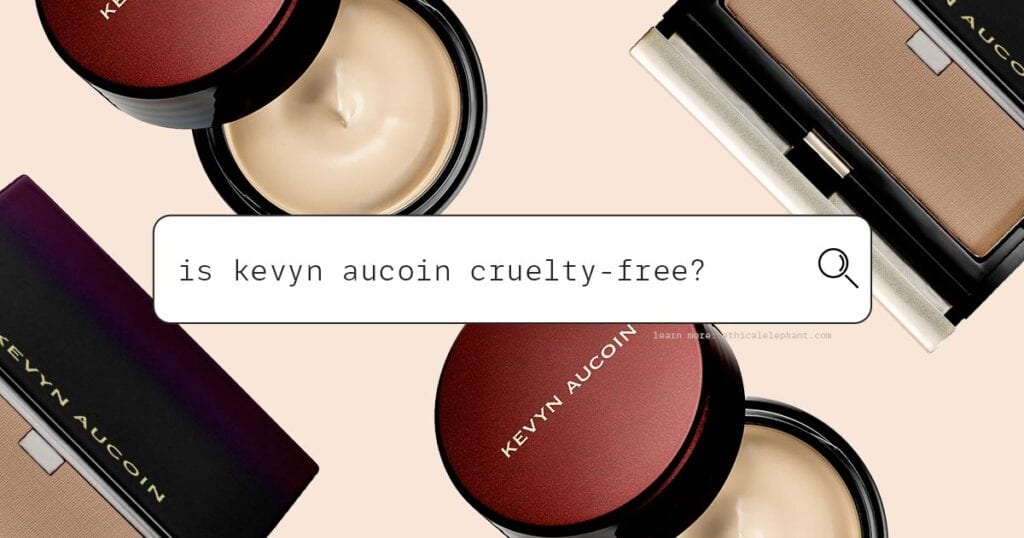 Kevyn Aucoin Beauty is an award-winning high-end luxury makeup brand created by a celebrity makeup artist but is Kevyn Aucoin cruelty-free or vegan in 2022?
Is Kevyn Aucoin Cruelty-Free?
It is currently unclear whether Kevyn Aucoin is cruelty-free or not in 2022.
Kevyn Aucoin Animal Testing Policy
Upon looking into Kevyn Aucoin's cruelty-free status, I couldn't find any mention of their animal testing policy on their website, which isn't a good sign.
So I emailed the company and asked about their stance on animal testing and whether any of their products, ingredients, or formulations are tested on animals by the company itself, or commissioned to a third party, and/or by their suppliers.
They responded stating,
"Thank you for contacting Kevyn Aucoin. At this time we do not claim that our products are Cruelty Free. We can verify that we do not test our products on animals, nor do we commission any third parties to perform testing of our products or ingredients on animals. If you have any other questions or concerns please contact us again. Have a wonderful day!"
Well, this is a first! I've been investigating cosmetic companies' cruelty-free status since 2014 and I've never come across one that refuses to claim their products are Cruelty-Free, although they say they don't test on animals.
Even companies that DO test on animals will make (false) claims that their products are "Cruelty-Free"! So this is strange that Kevyn Aucoin doesn't even want to be associated with the claim that their products are Cruelty-Free.
Related: How We Verify A Brand's Cruelty-Free Status
Kevyn Aucoin Beauty claims they don't test their products on animals or commission others to test on their behalf, which is an excellent start.
But they refuse to address whether any of their suppliers test on animals and if they allow their products to be tested on animals if the law requires it.
I also wanted to know whether any of Kevyn Aucoin cosmetics are sold in retail stores in mainland China where all imported cosmetics are required by law to be tested on animals.
Is Kevyn Aucion Sold in China?
In my research, the only thing I found out was Kevyn Aucoin is selling in some Hong Kong stores. However, Hong Kong is not part of mainland China. They don't have the same animal testing laws as mainland China.
So, Kevyn Aucoin isn't required to test on animals, if they're only selling in Hong Kong stores and not in any mainland China retail stores.
Below is a screenshot I took from their website. As you can see, they have a number of Joyce Beauty stores located in Hong Kong that carry their cosmetics: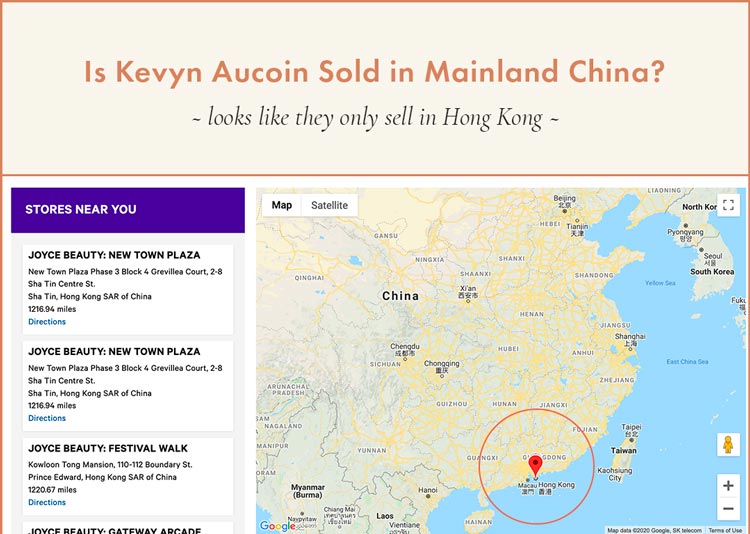 Summary: Kevyn Aucoin is in the Grey Area.
Unfortunately, at this time, we don't have enough information to classify Kevyn Aucoin as a cruelty-free brand or one that tests on animals. They failed to clarify their suppliers' animal testing policy and if they test on animals when required by law.
Kevyn Aucoin is on our List of Grey Area Brands with Unclear Policies.
Is Kevyn Aucoin Vegan?
Kevyn Aucoin makes no claims any of their cosmetics are vegan.
Truly Cruelty-Free Alternatives to Kevyn Aucoin:
Looking to switch to cruelty-free brands? Here are some cruelty-free and vegan-friendly options that are similar to Kevyn Aucoin:
Or check out our list of High-End Cruelty-Free Makeup Brands!
---