This post may contain affiliate links that at no additional cost to you, I may earn a small commission.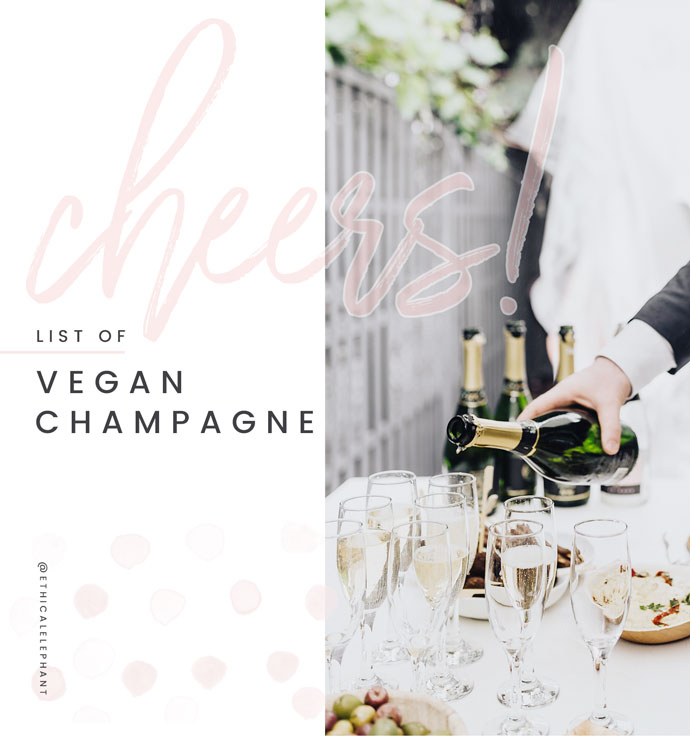 Is Champagne Vegan?
Answer:
Not all champagne is vegan. Some champagne, prosecco, and sparkling wine are processed using animal-derived fining agents to clarify the product.
What's NOT Vegan about Champagne?
Some champagne and alcohol are filtered using animal ingredients like:
isinglass (fish bladder)
casein (milk protein)
gelatin (boiled up animal parts)
egg whites
How to know if Champagne is Vegan?
It's nearly impossible to tell when champagne is vegan-friendly just by looking at the bottle as it's not clearly labelled.
I personally use an online resource called, The Barnivore Vegan Alcohol Directory, to search which brands of alcohol are vegan as they do all the work for you of reaching out to companies and asking!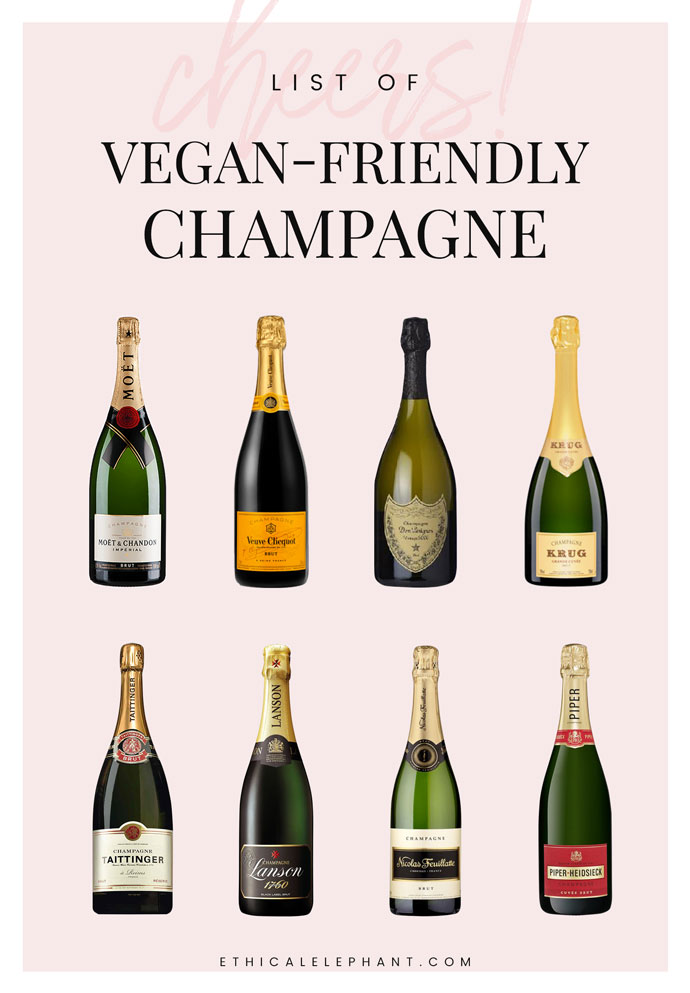 List of Best Vegan Champagne
Below is a list of Barnivore-Approved vegan champagne:
Moet & Chandon
Veuve Clicquot
Nicolas Feuillatte
Taittinger
Dom Perignon
Lanson
Piper-Heidseick
Krug