This post may contain affiliate links.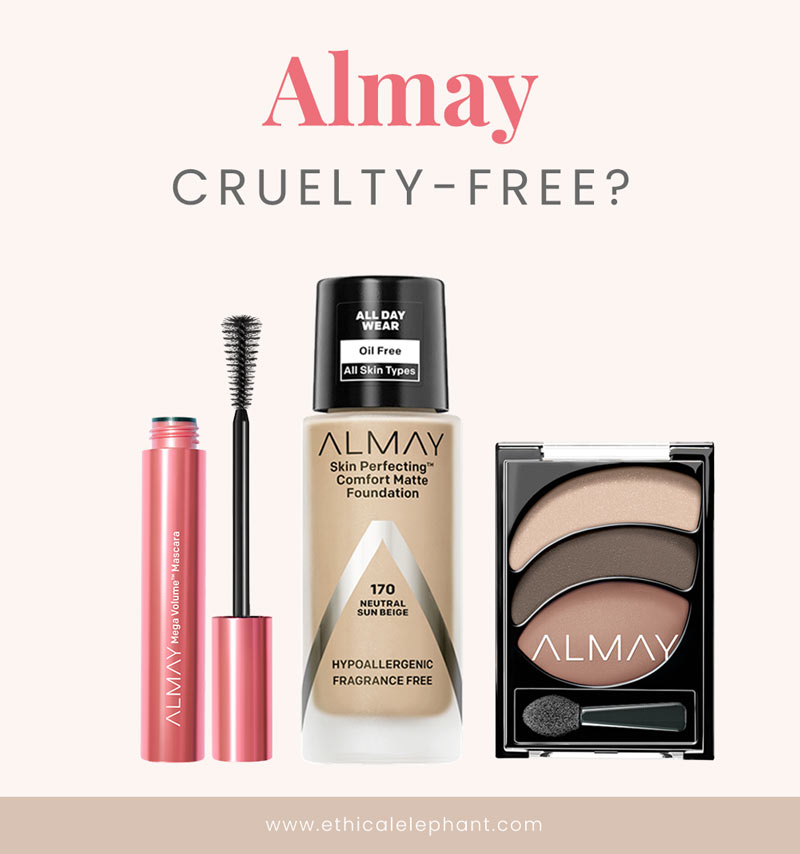 Is Almay Cruelty-Free?
Almay is not considered to be a cruelty-free in 2019.

It should also be noted that Almay is owned by Revlon, a parent corporation that tests on animals when required by law in 2019 and is not cruelty-free.
Almay Cruelty-Free Claims
On Almay's website, they claim their products to be "cruelty-free" and state that Almay does not test their products on animals and that they substantiate the safety of their products using "the humane and modern way."
Below is a screenshot taken from Almay's website of their "cruelty-free" claims: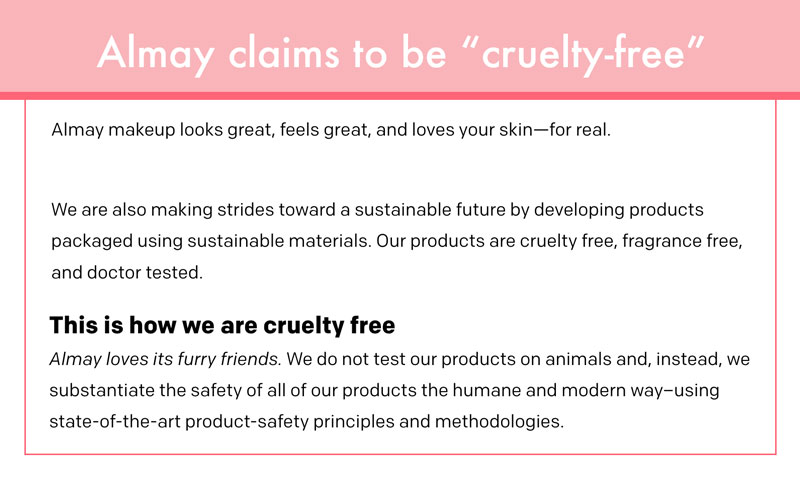 ---
Almay claims to be "cruelty-free" however, in 2016, Almay's animal testing policy stated otherwise and used to say that Almay products are sold in markets that required animal testing by law. This had implied that Almay may be selling its products in mainland China where animal testing is required by law for all imported cosmetics.
Below is a screenshot that I had taken from Almay's website in 2016: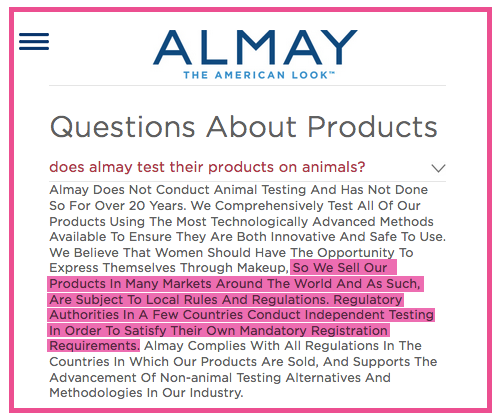 Almay also remains on PETA's List of Brands that Do Test on Animals.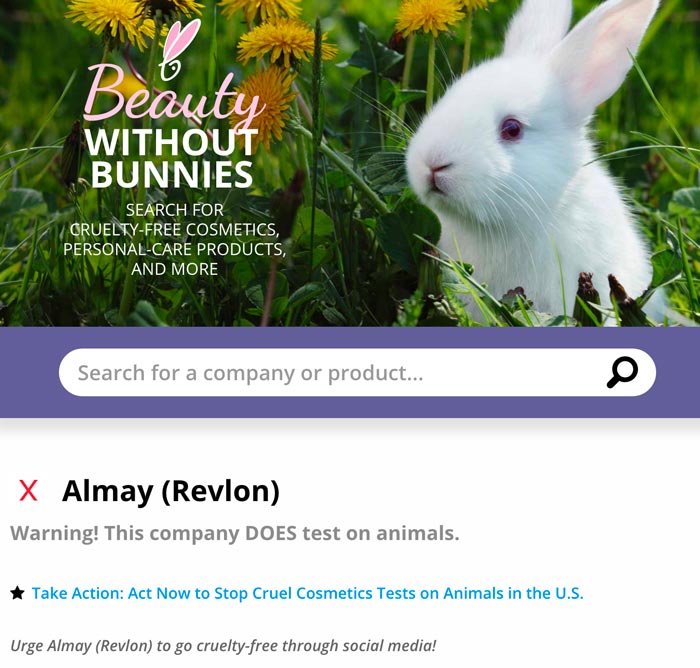 At this time, we still would not consider Almay to be cruelty-free.