This post may contain affiliate links.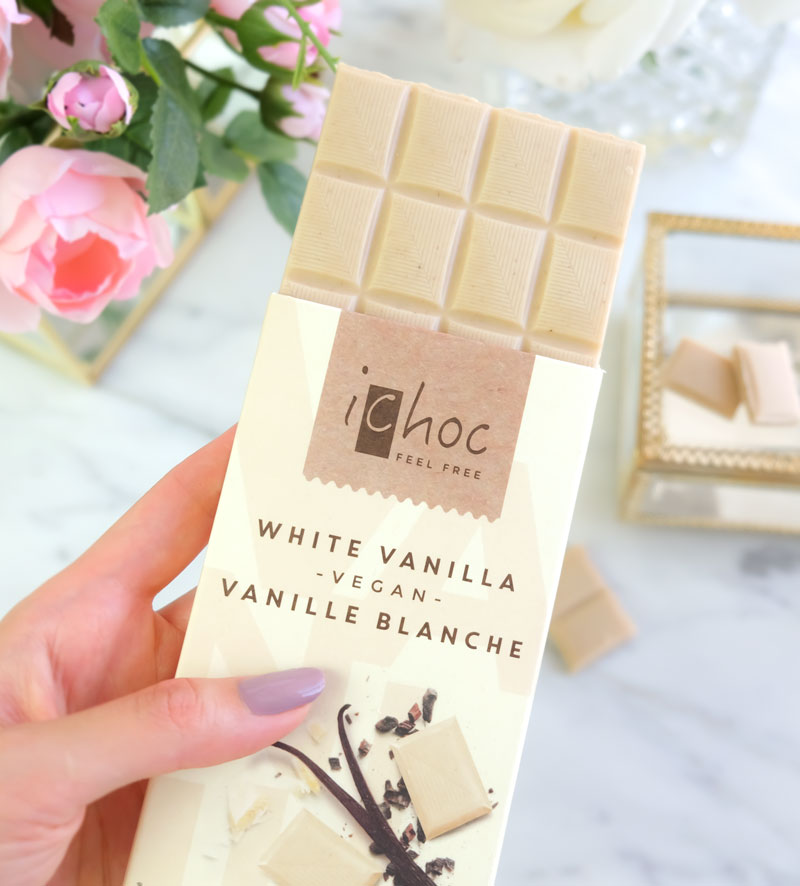 I recently found this vegan white chocolate bar at my local London Drugs and guys, I'm addicted! Although I don't really have a sweet tooth, if given the option between white or milk chocolate, without a doubt, it's white chocolate for me!
I used to love Lindt white chocolate truffles and Hershey's cookies n creme white chocolate bars but since going vegan 7 years ago, I haven't come close to finding vegan white chocolate as a replacement.
Until now! And I honestly was a bit skeptical because first, I found this at London Drugs out of all places, not a natural health food store or at Whole Foods. Secondly, I've been disappointed with other vegan milk chocolates on the market, I find they're too bitter and usually, it's just a dark chocolate version that happens to be accidentally vegan.
But iChoc's vegan white chocolate bar changed all of that for me. This is hands down, the best tasting chocolate bar I've ever had!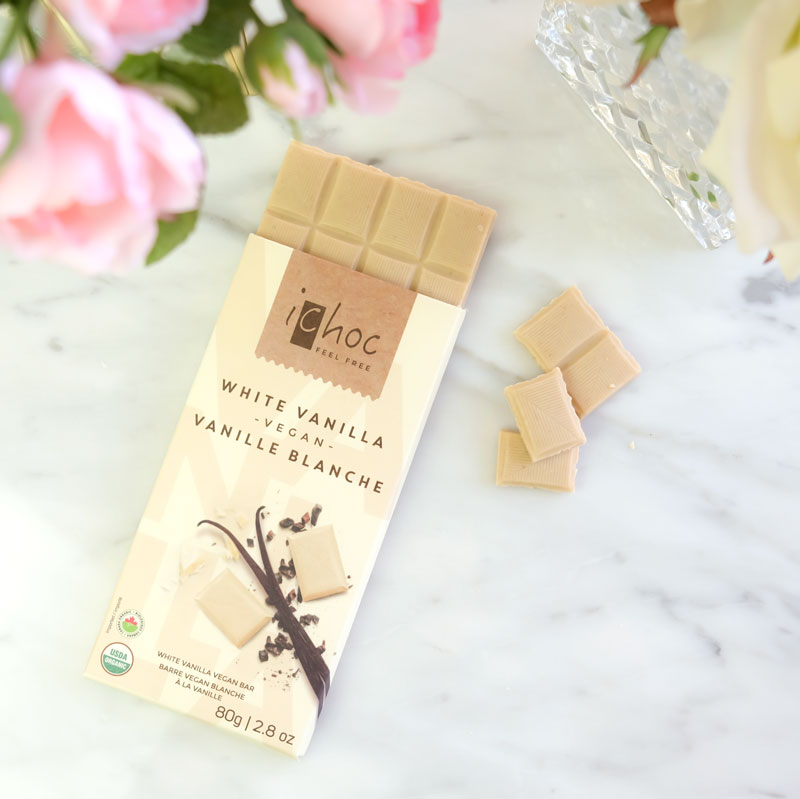 What is it? iChoc White Chocolate Bar is dairy-free, vegan, and made with organic ingredients and rice milk.
Size: 80g chocolate bar
Price: CA$4.79 at London Drugs
Claims: "With the finest spice and the smoothest cocoa butter, experience the lightness of being. No artificial aids, just 100% real bourbon vanilla – a vegan chocolate dream come true!"
Taste: Great tasting. I haven't had white chocolate in 7 years but this taste just like what I remember white chocolate taste like! It's also not overly sweet and not at all bitter tasting like I'm used to with eating dark chocolate all the time since going vegan. You can definitely taste the vanilla but it's not too overpowering.
Texture: The texture is solid, not crumbly at all, and has a good snap to it when breaking the bar into sections. It has a nice smooth and creamy texture that melts in your mouth. The color isn't pure white, it's more an off-white color.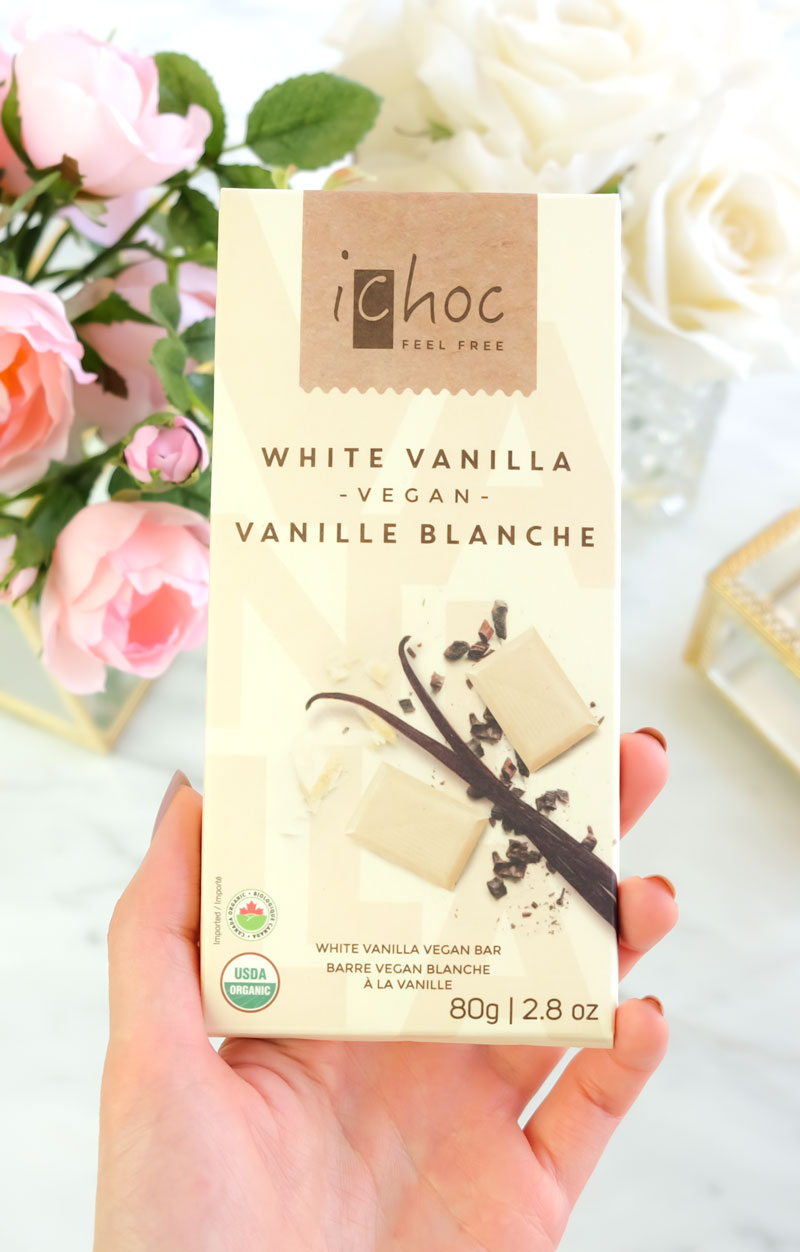 Packaging: FSC-certified folding cardboard box and the plastic wrap inside is a compostable NatureFlex film
Ingredients: cocoa butter* 37%, raw cane sugar*, rice drink powder* (dried rice syrup*), tiger nuts* (ground), bourbon vanilla pod* (ground).
* from organic agriculture. May contain traces of other tree nuts, milk and gluten.
A note about the ingredients on the back of the packaging, it says "contains traces of tree nuts, milk, and gluten" however the ingredients on their website says "may contain". I've checked and this product is indeed vegan. Not sure why there's a discrepency.
Where to buy? London Drugs, Vegan Supply, Well.ca, Amazon (UK), The Vegan Kind Supermarket.
PR or Purchased? I purchased this product at London Drugs.
Final Verdict: You need to try iChoc's white vanilla bar for yourself, trust me, you will not be disappointed!!