This post may contain affiliate links that at no additional cost to you, I may earn a small commission.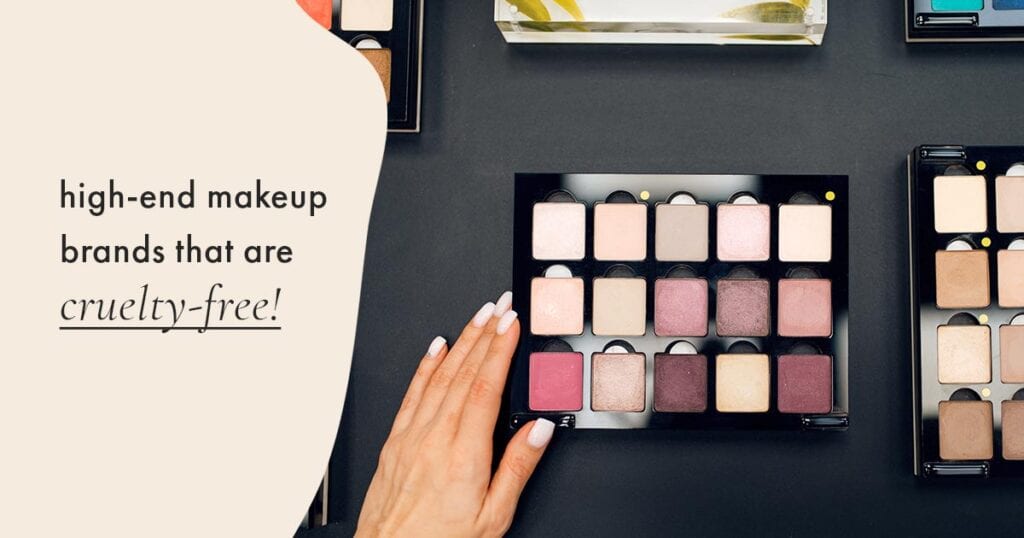 Whether you're splurging on yourself or trying to find a luxurious gift to spoil a special someone, I'm sharing some high-end cruelty-free makeup brands to prove that cruelty-free & vegan cosmetics don't always have to be simple, boring, and traditional.
Over the years, I've shared and recommended many cruelty-free & vegan drugstore makeup brands that are affordable and widely available. Since then, many cruelty-free consumers have been asking for mid-range to high-end luxury cruelty-free options too.
I've been hesitant about making a list like this because I didn't want it to be the first resource for someone who is learning about cruelty-free beauty to stumble upon and conclude all cruelty-free & vegan cosmetics are expensive and is unattainable.
I want to make it clear that cruelty-free & vegan cosmetics can be BOTH. — affordable at times but also luxurious with premium formulations and higher quality ingredients.
So you can treat yourself (or someone else!) while knowing no animals were harmed in the making of these beauty products!
Cruelty-Free High-End Makeup Brands
All of the brands mentioned in this list have been verified as being cruelty-free and don't test on animals, meeting all of the criteria in our Cruelty-Free Checklist.
In addition, some of the brands are entirely 100% vegan and refuse to use any animal-derived ingredients in their products. But I'm also including some brands that may not be fully vegan but offer some vegan options.
Note also, there are some cruelty-free brands I've listed that are owned by a parent company that is not cruelty-free. Although these cruelty-free brands are owned by a corporation that tests on animals, the subsidiary brand remains committed to being cruelty-free and confirmed they don't test on animals.
Want to know which high-end makeup brands that DO test on animals and should be avoided? Find a list of animal-tested luxury makeup brands to avoid at the bottom of this post or click here.
Best Cruelty-Free High-End Makeup Brands
Organic Luxury Makeup Brands
In addition to makeup that is cruelty-free (not tested on animals) and vegan (no animal ingredients), I know some of you also care and want makeup made with naturally-derived and organic ingredients. So here are some options for organic & cruelty-free high-end makeup:
---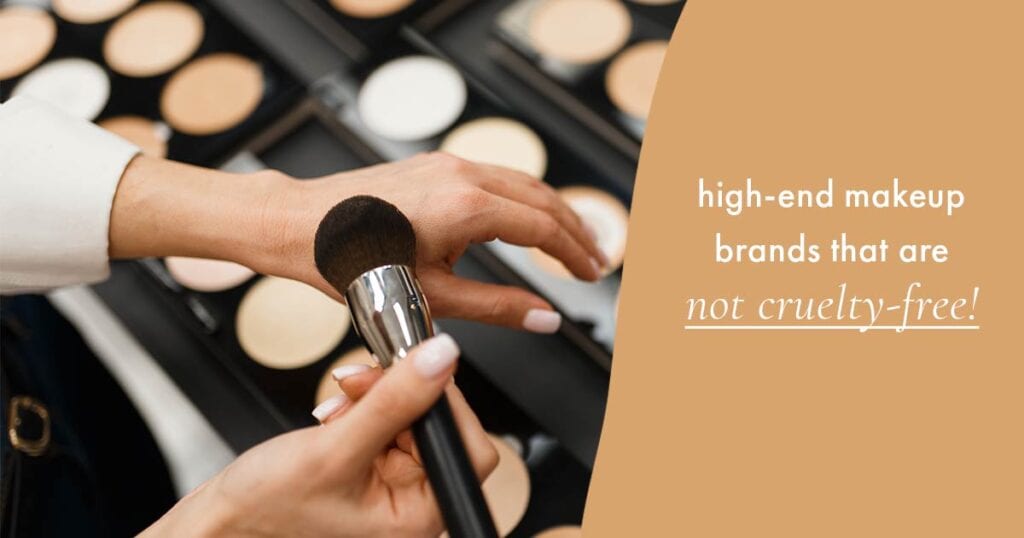 NOT Cruelty-Free – High-End Makeup Brands
The following makeup brands are NOT cruelty-free and should be avoided. Either these brands test their products or ingredients on animals themselves or they allow others to test on their behalf. In addition, some of these brands may sell their products in stores in mainland China where animal testing is mandatory for all imported cosmetics.
Bobbi Brown
Burberry
By Terry
Chanel
Clarins
Cle de Peau
Clinique
Dior
Elizabeth Arden
Estee Lauder
Giorgio Armani Beauty
Givenchy
Guerlain
Gucci
Hermes Beauty
Lancome
Make Up For Ever
NARS
Origins
Shiseido
shu uemura
Sulwhasoo
Tom Ford
YSL Beauty
---
I will continue to add to this list as I verify more luxury makeup brands' cruelty-free & vegan status but let me know if you have any special requests to look into a particular brand!