This post may contain affiliate links that at no additional cost to you, I may earn a small commission.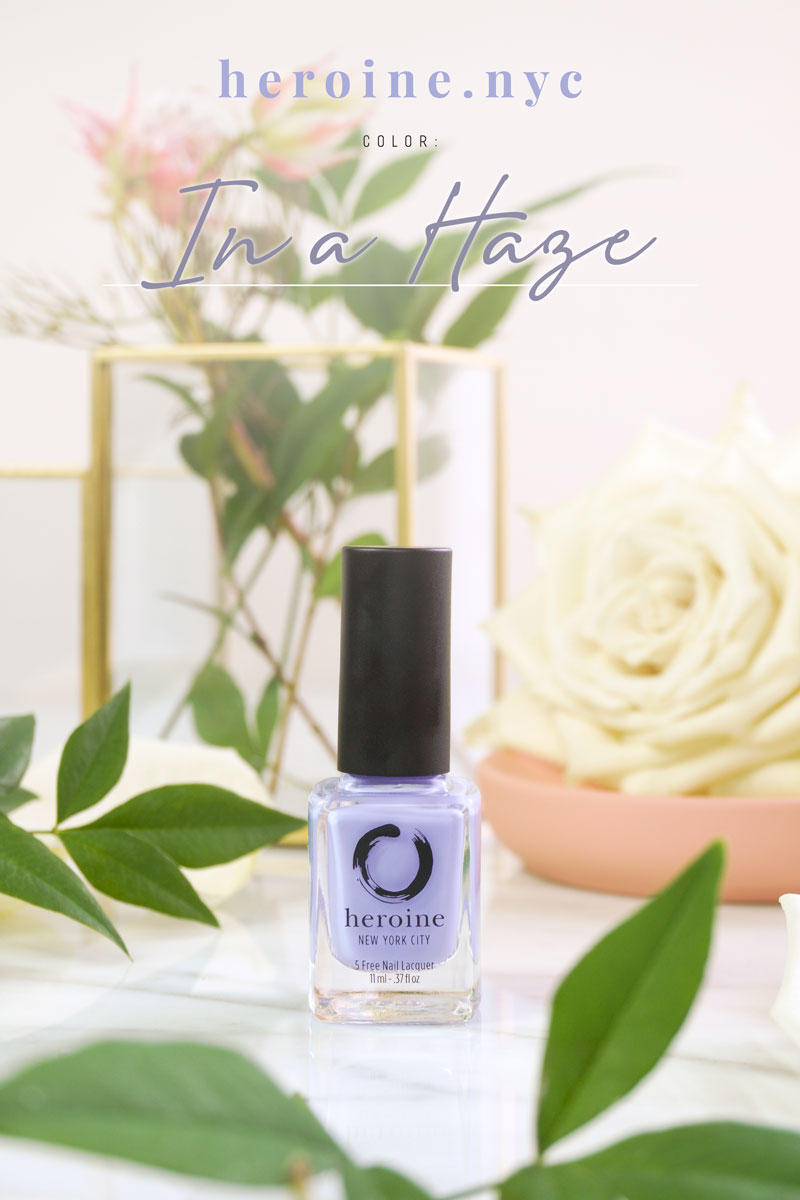 In a Haze by Heroine.NYC is the fourth and last color I'm trying from their Beach Babes Collection. I've previously tried and reviewed: Bubble Gum, Son of a Beach, and Heat Wave.
In a Haze – Heroine.NYC
Color: In a Haze is described as a purple blue nail polish color.
Price: $10 on heroine.nyc
Formula: Opaque and full coverage on the first coat. You can easily get away with just one coat but out of habit, I always like to apply two coats. Very smooth formula. Non-streaky.
Wear Test: lasted 3-4 days without chipping.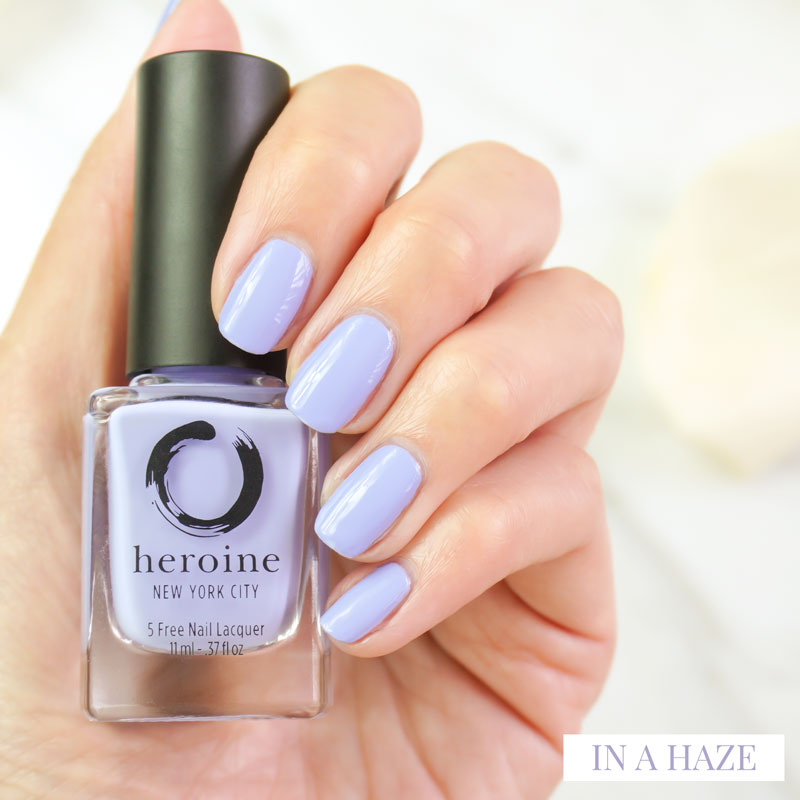 Comments: In a Haze is my favourite nail polish color from heroine.nyc's Beach Babes Collection! I absolutely love the blend of purple and blue to achieve this gorgeous in-between pastel color.
I have similar bluish-purple colors in my nail polish stash but I find they're all so different in terms of formula and undertones. Some come off as more purple and others are bluer. What I really like about In a Haze is how it's a perfect in-between color of both purple and blue, making it such a unique color to me!
Ingredients: All of heroine.nyc nail polishes are not tested on animals, vegan (no animal-derived ingredients), and 9-free; meaning none of their formulas contain Formaldehyde, Formaldehyde Resin, Toluene, DBP, Camphor, Xylene, Ethyl Tosylamide, Triphenyl Phosphate, Parabens.
Where to buy? on heroine.nyc's website.
PR or Purchased? In full disclosure, heroine.nyc sent me their nail polish to try. I was not required to write a positive review nor was I compensated in any other way. All opinions expressed are always 100% my own.