This post may contain affiliate links.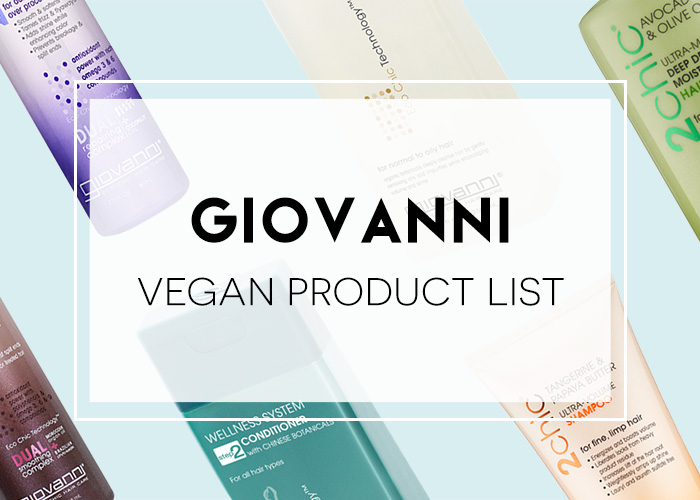 Giovanni is certified cruelty-free by both Leaping Bunny and PETA and I'm so happy to confirm that almost all of their products are vegan-friendly and do not contain any animal ingredients or by-products.
Giovanni is most notably known for their haircare products but they also have an extensive product line for both face and body care products. Giovanni carries cruelty-free and vegan face and body wash, lotions, scrubs, and even shaving cream.
I recently emailed the company to confirm if the statement found on their website's FAQ about whether their products are vegan is up-to-date and received the following response:
Dear Vicky,
Thank you for your interest in Giovanni® products.
The below statement is up to date and accurate.
All our products are vegan except our Magnetic shampoo, conditioner, power treatment, styling gel and styling wax which contains lactoferrin, and our Hot Chocolate Sugar Scrub which contains honey.
Basically, in addition to their hot chocolate sugar body scrub, everything from their Magnetic line is not vegan and should be avoided. You can easily tell their Magnetic haircare products from the rest of the products because the packaging and containers are red.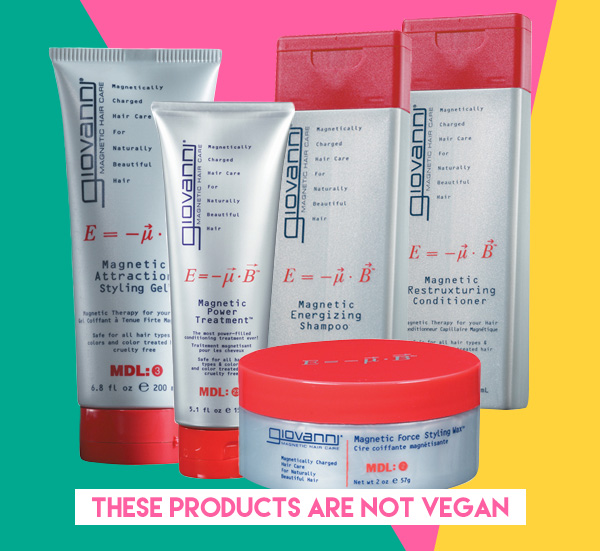 From the date of this post, everything else from Giovanni is considered vegan-friendly! I am really looking forward to trying their Wellness System haircare products!
Have you tried any of Giovanni's products before or do you have any recommendations?