This post may contain affiliate links.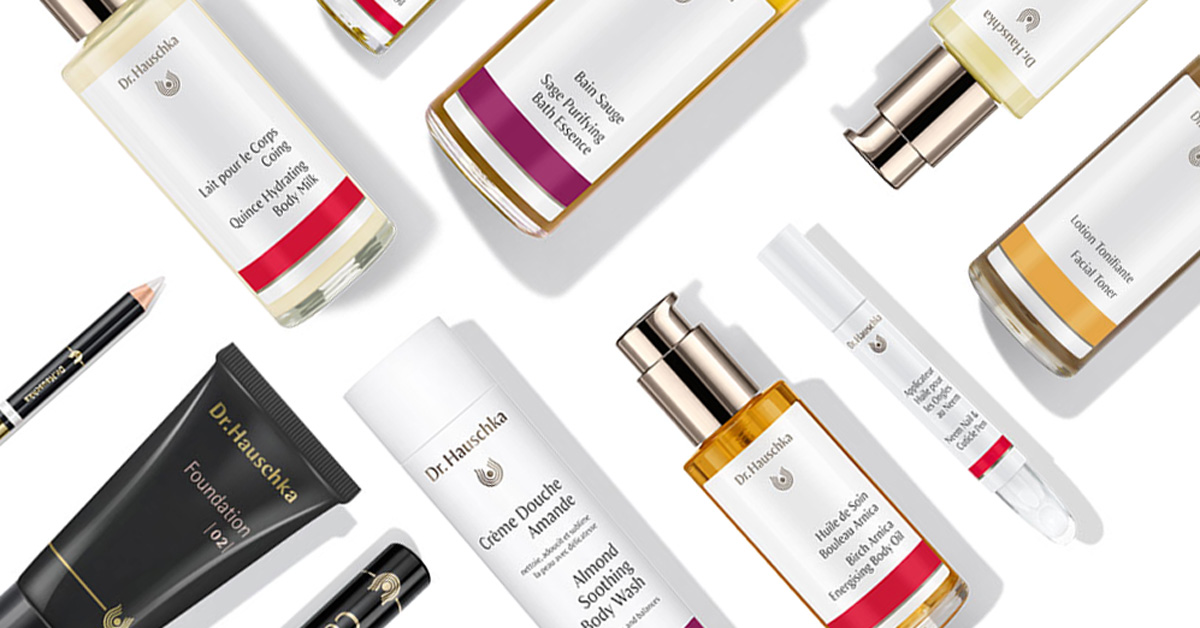 Is Dr. Hauschka Cruelty-Free?
Answer: Yes, Dr. Hauschka is a cruelty-free brand and does not test any of their products or ingredients on animals.
Dr. Hauschka is certified cruelty-free by PETA. They state on their website, "We assure you that no animal tests have ever been carried out by or on behalf of Dr. Hauschka Cosmetics, nor will this happen in the future – not for the Chinese market nor any other market anywhere."
I've always been a fan of Dr. Hauschka, they have proved that we don't need any nasty chemicals or fillers in our skincare products in order for them to actually work and more importantly, we don't need to test cosmetics or its ingredients on animals to prove that they're safe for human use.
They're also very transparent about how the company works, what's in their products, and where their raw ingredients are sourced. So it's no surprise that they have provided a helpful list of their products that are vegan-friendly which you can find below.
Is Dr. Hauschka Vegan?
Answer: Although not all of Dr. Hauschka products are vegan as they do use some vegetarian-friendly products in some of their products like beeswax and milk ingredients, but some of Dr. Hauschka products are considered vegan and do not contain any animal derived ingredients. Those Dr. Haushcka products that are vegan are listed below:
List of Dr. Hauschka Vegan Products (2018)
Dr. Hauschka Vegan Face Care
CLEANSING
Clarifying Clay Mask
Clarifying Steam Bath
Cleansing Cream
Soothing Cleansing Milk
TONING
Clarifying Toner
Facial Toner
Soothing Intensive Treatment
MOISTURIZING
Clarifying Day Oil
Eye Revive
Melissa Day Cream
Night Serum
Revitalizing Day Cream
---
Dr. Hauschka Vegan Body Care
CLEANSING
Almond Soothing Bath Essence
Lemon Lemongrass Vitalizing Bath Essence
Moor Lavender Calming Bath Essence
Rose Nurturing Bath Essence
Sage Purifying Bath Essence
Spruce Warming Bath Essence
MOISTURIZING
Almond Soothing Body Cream
Almond St. John´s Wort Soothing Body Oil
Birch Arnica Energising Body Oil
Blackthorn Toning Body Oil
Lavender Sandalwood Calming Body Cream
Lemon Lemongrass Vitalising Body Milk
Lemon Lemongrass Vitalising Body Oil
Moor Lavender Calming Body Oil
Regenerating Body Cream
Revitalising Leg and Arm Toner
Rose Nurturing Body Oil
Quince Hydrating Body Milk
DEODORANTS
Rose Deodorant
Sage Deodorant
---
Nail Care
Neem Nail & Cuticle Oil
Neem Nail & Cuticle Pen
Hair Care
Neem Revitalising Hair & Scalp Tonic
Strengthening Hair Treatment
Oral Care
Med Children Sensitive Orange Tooth Gel
Med Sensitive Saltwater Toothpaste
---
Makeup
Concealer 01-03
Foundation 01-05
Kajal Eyeliner 01-05
Kajal Eyeliner Duo 01 and 02