This post may contain affiliate links.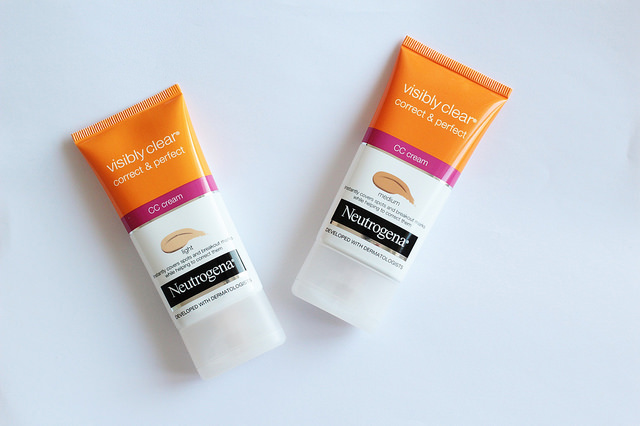 Is Neutrogena Cruelty-Free?
Answer:
No. Neutrogena is not a cruelty-free brand because they have chosen to sell their products in Mainland China where animal testing is required by law.
Neutrogena's Animal Testing Policy (2018)
Neutrogena's animal testing statement is very misleading, they start by saying that they do not conduct animal testing anywhere in the world, but that they do when the law requires it. Which is just another roundabout way of saying Neutrogena does test on animals.
"Neutrogena doesn't conduct animal testing of our cosmetic products anywhere in world, except in the rare situation where governments or laws require it." (Source: Neutrogena)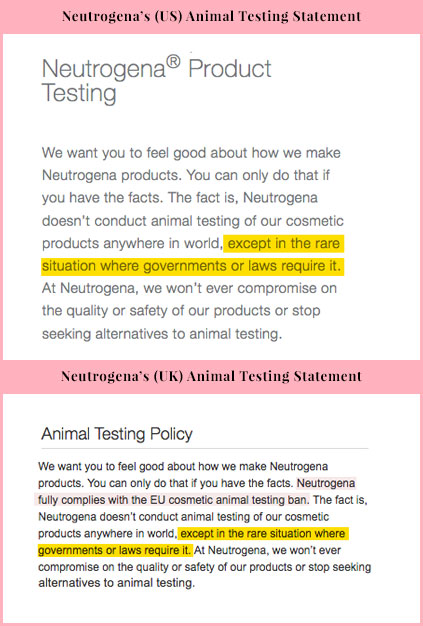 On Neutrogena's US and Canada website, they have the exact same animal testing statement however on their UK website, they added an additional sentence, "Neutrogena fully complies with the EU cosmetic animal testing ban." (Source: Neutrogena)
This proves that the EU cosmetic animal testing ban doesn't take into account cosmetic companies that are having their products and ingredients tested on animals outside of the EU. In the case with Neutrogena, they may be complying with EU's marketing and sale ban of cosmetic tested on animals however Neutrogena's products are tested on animals outside of the EU, like in Mainland China.
Even if Neutrogena has proven the safety of their products and ingredients without animal testing, in order to register and sell their products in China, the local laws require all imported cosmetics to be tested on animals in their own laboratories.
So therefore, Neutrogena should not be considered a cruelty-free brand as their products and ingredients are tested on animals.
Cruelty-Free Alternatives to Neutrogena:
Looking to switch to cruelty-free brands? Here are some cruelty-free options that are similar to Neutrogena:
Skincare:
Makeup:
---