This post may contain affiliate links.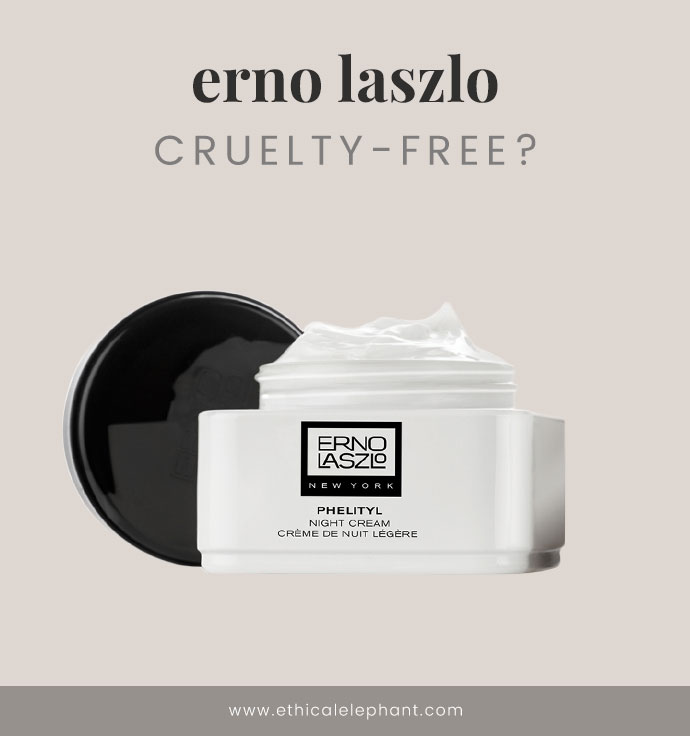 Is Erno Laszlo Cruelty-Free?
No. Erno Laszlo is not a cruelty-free brand; Erno Laszlo does test on animals when required by law. Erno Laszlo does sell in Mainland China.
Erno Laszlo Animal Testing Statement
Erno Laszlo states on their website's FAQ that they have never tested their ingredients or final formulations on animals but "acknowledge that in some jurisdictions both the formulations and ingredients may have been tested by government affiliates."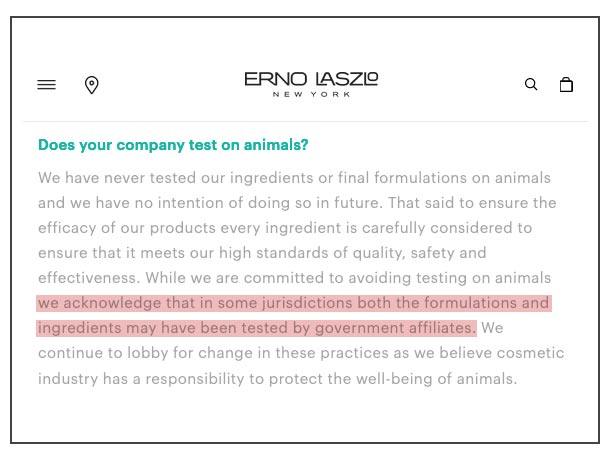 This implies that Erno Laszlo is selling their products in foreign markets that may require their products or its ingredients to be tested on animals.
This is the case in Mainland China, where all and any cosmetic brand wanting to import and sell their products within China, must consent and "acknowledge" to have their products tested on animals.
So, are Erno Laszlo products sold in China?
Is Erno Laszlo Sold in China?
I did some digging around and found several stores in China selling Erno Laszlo cosmetics. Unfortuantely, this means Erno Laszlo has chosen to sell their products in China and therefore their products are tested on animals by the Chinese government.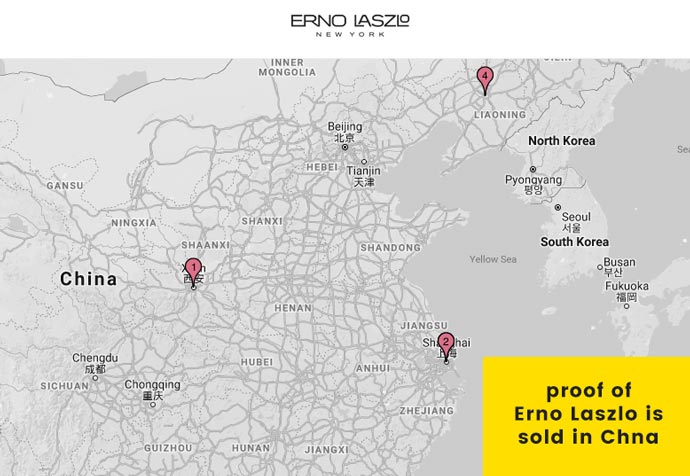 If Erno Laszlo was truly "committed to avoiding testing on animals", they ought to do more than just "acknowledge" and allow their products or its formulations to be tested on animals in other jurisdictions (ie. China).
Until China changes their animal testing laws or Erno Laszlo pulls out from selling their cosmetics in jurisdictions that require animal testing, we cannot consider Erno Laszlo to be cruelty-free.