This post may contain affiliate links.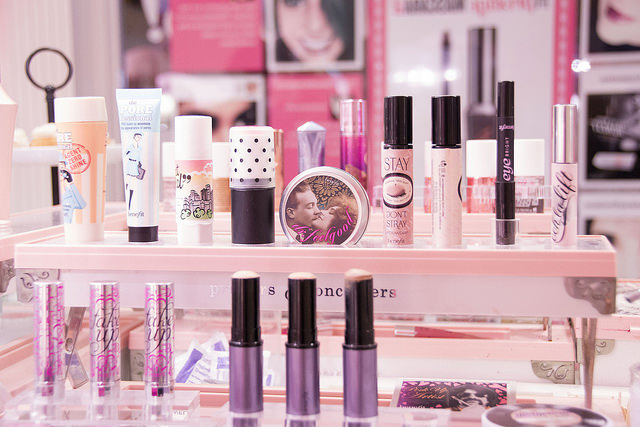 Is Benefit Cruelty-Free?
Answer:
No, Benefit is not a cruelty-free brand because their products are sold in Mainland China where animal testing is required by law.
Although Benefit may not be doing the animal testing themselves, but they are paying and consenting to have their products tested on animals by the Chinese authorities in order to sell in their country. Many cosmetic companies have chosen not to sell in China for this very reason.
Benefit's Animal Testing Statement (2018)
The statement found on Benefit's website may sound like Benefit does not test on animals however what consumers don't know is that although Benefit is not directly doing the animal testing themselves, they are having others do it for them.
"Some customers expressed concern regarding the situation in China. Our products are made in Europe and for imported cosmetics, the Chinese health authorities order some test on animals: they require companies to make their products available to be tested in state-certified laboratories for registration purposes only, as it is currently their only recognized method to demonstrate product safety ." (Source: Benefit)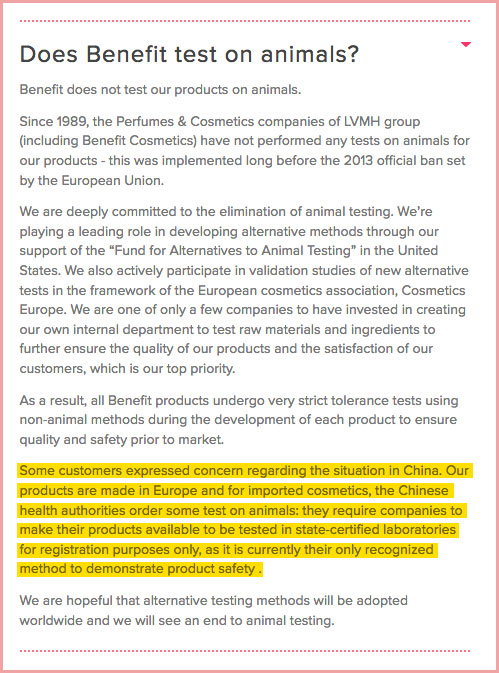 Cruelty-Free Alternatives to Benefit
Here are some cruelty-free makeup brands similar to Benefit, but unlike Benefit, these brands do not test on animals:
OFRA
Colourpop
theBalm
Dose of Colors
Lime Crime
Anastasia Beverly Hills
---