This post may contain affiliate links.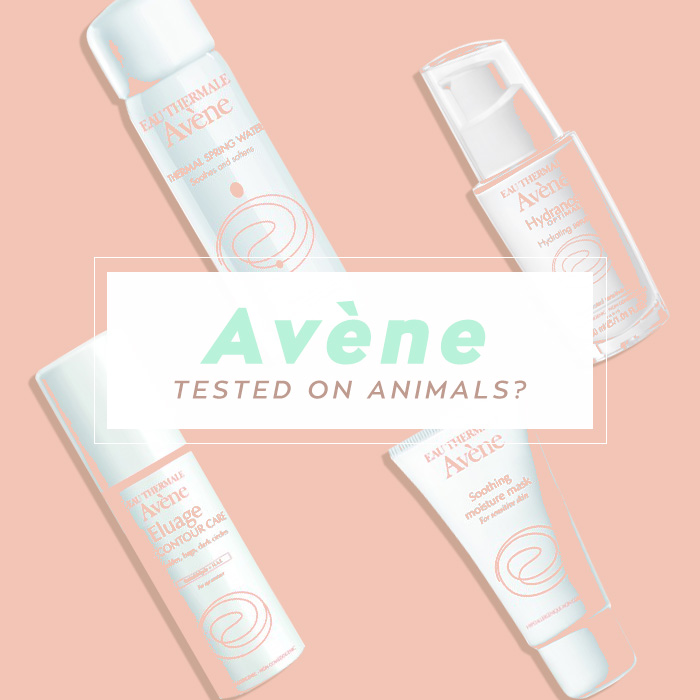 Eau Thermale Avène offers a range of products for all types of unique and sensitive skin. They are most notably known for their Thermal Spring Water Spray which is also the main ingredient in most of their products.
Avène claims to have stopped testing on animals many years ago as stated on their company's FAQ page.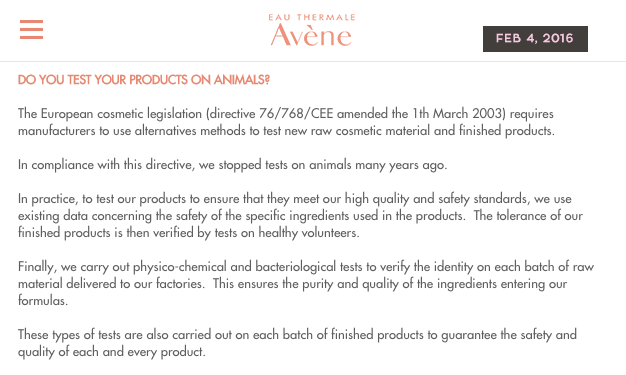 But Avène failed to mention one specific detail on their website. They sell their products in China. Under China's current laws, all imported cosmetics are required to be tested on animals. In an email response, they've confirmed that their products are indeed marketed in China and therefore must undergo animal testing as required by China's laws.
"we market our products in China and tests imposed by local regulations are performed by laboratories accredited by the Chinese authorities. Some of these tests are performed on animals. We do not agree to this practice; however we cannot oppose it." ~Avène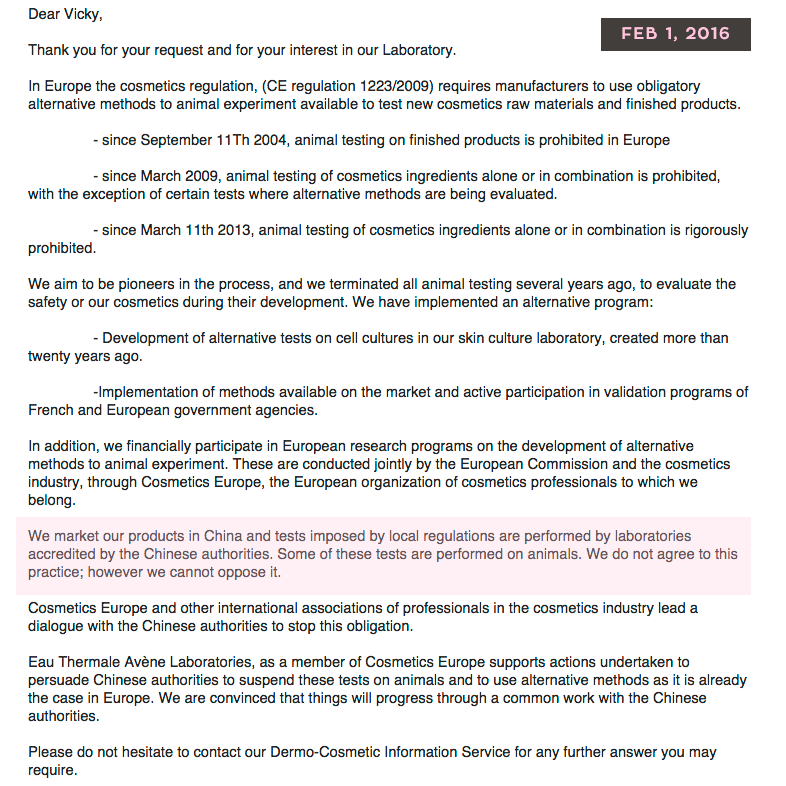 I'm not taking this bull from Avène. If they do not agree with China's mandatory animal testing requirements, then they shouldn't be selling their products in China until those laws are changed.
Just last year, we've seen some changes to China's mandatory animal testing laws where domestically produced ordinary cosmetics that are made and sold in China are no longer required by law to be tested on animals. Change is possible! 
Related: Guide to Understanding China's Mandatory Animal Testing Laws 
Although Avène mentions in the email that they are working to "persuade Chinese authorities to suspend these tests on animals and to use alternative methods," I personally don't trust or feel comfortable supporting or buying from a company that claims to be against animal testing but at the same time, will pay third parties to test on their behalf.
Avène unfortunately is not cruelty-free where they test on animals when required by law.