This post may contain affiliate links.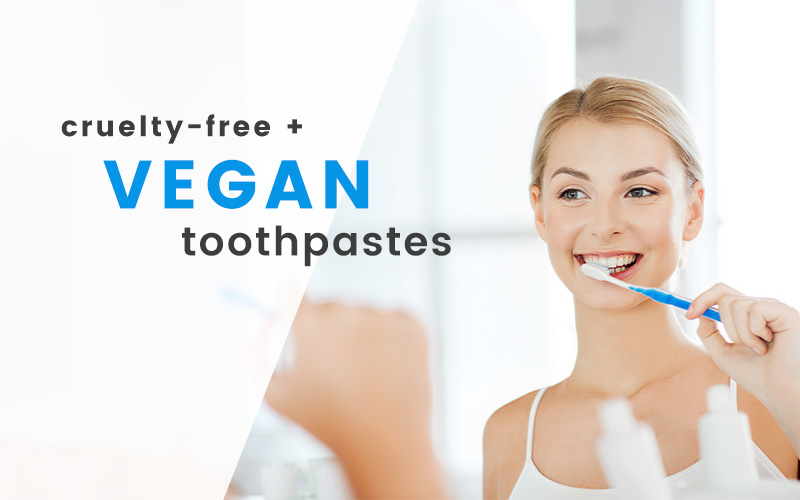 The very first thing I switched when I was going cruelty-free and vegan was my toothpaste.
While I was at the store, I was overwhelmed with what felt like hundreds of toothpaste brands and options! I remember thinking, how could there possibly be that many different formulas for toothpaste?! Then it dawned on me that the majority of conventional toothpaste brands are actually all owned by the same parent company like Church & Dwight, GlaxoSmithKline, and Procter and Gamble. These giant personal care brands unfortunately still test their products and ingredients on animals.
Let's face it though, you can't exactly skip out on brushing unless you want to find yourself somewhere like this Dentist in Greenbelt. Luckily there are other cruelty-free and vegan toothpaste brands that are now being sold at most drugstores and grocery stores that are not owned by a parent company that tests on animals!
I've created this handy list so that you can find a vegan toothpaste that's right for you!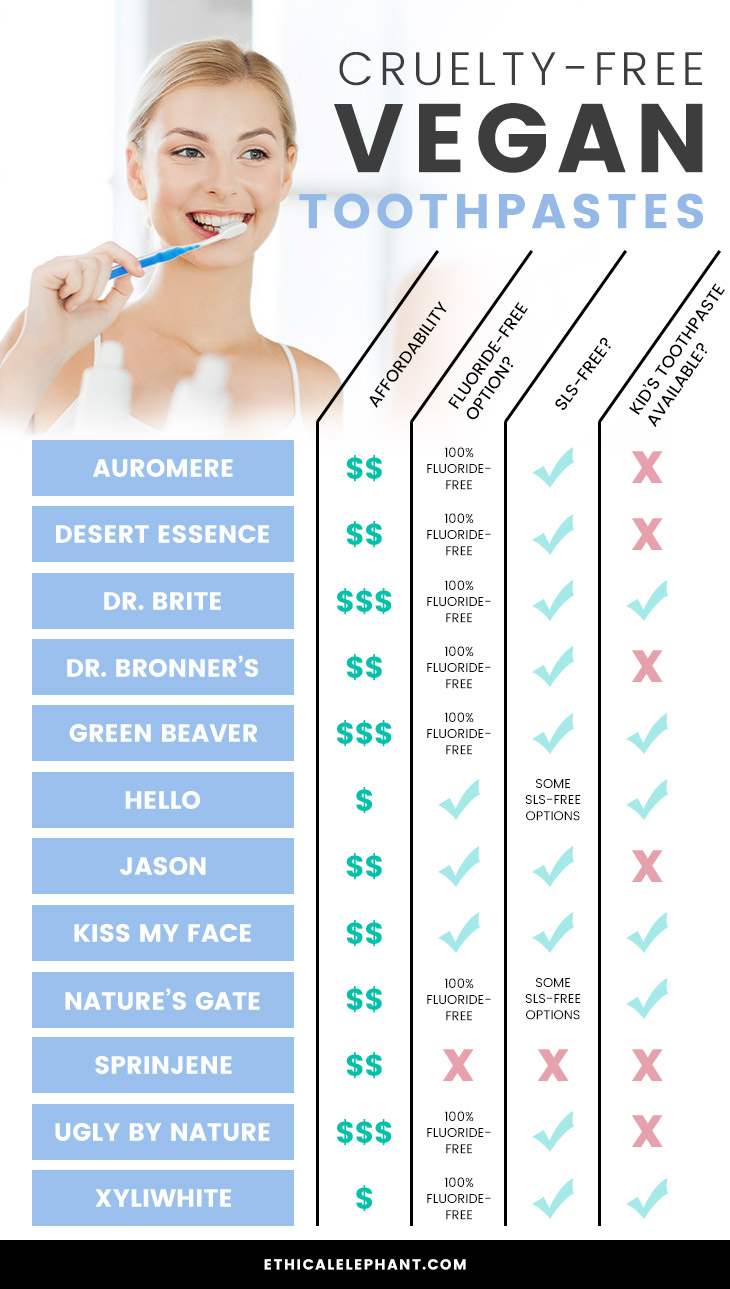 Starting Point: Saying No!
Make a mental note of the brands to stay away from. According to PETA's list of companies that do test on animals, we ought to steer clear of these toothpaste brands:
Arm & Hammer
Aquafresh
Biotène
Crest
Colgate*
Sensodyn
*Colgate is listed on PETA as a 'company that works for regulatory change' which means "they test on animals only when required by law. They are completely transparent with PETA about which animal tests they conduct and why, and that are actively working to promote development, validation, and acceptance of non-animal methods." Until then, we consider Colgate NOT cruelty-free.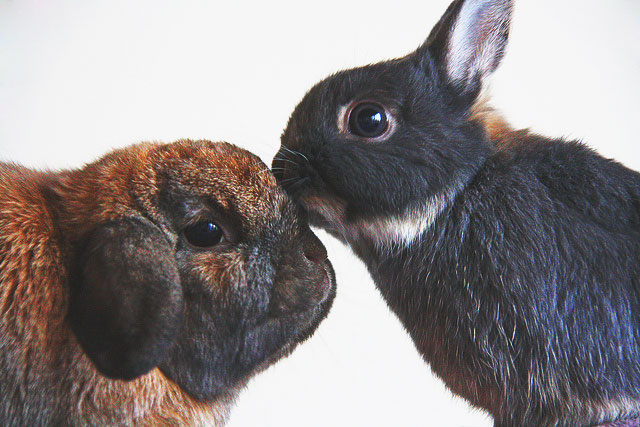 Vote with your consumer dollars and refuse to purchase from any of these toothpaste brands. Your buying power will tell these companies that you are saying no to animal testing and will not support any brand or product that hurt animals.
Next up, animal fat?
If you aren't familiar with what the difference between cruelty-free and vegan is, then definitely check out this post.
Cruelty-free means that the products and its ingredients are not tested on animals meanwhile the term vegan is used to describe a product as being free of any animal-derived ingredients.
Conventional toothpastes contains glycerin aka animal fat, however glycerin can also be made synthetically or from plant sources, so nowadays most popular toothpaste brands qualify as being vegan-friendly.
Lucky for us, that means finding vegan toothpaste isn't going to be as tough as you probably thought!
Lets Go Shopping!
You want to make sure the toothpaste you are choosing to buy is indeed cruelty-free where the ingredients and the final product were not test on animals, as well as, the toothpastes does not contain any animal-derived ingredients. Here's a list of both cruelty-free and vegan toothpaste brands that carry an endless selection of flavours and options to get you started!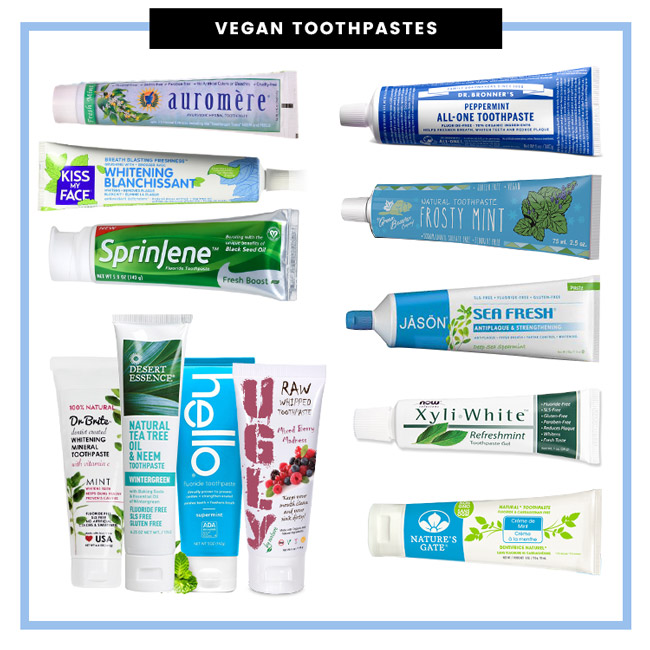 We've listed just a handful of toothpaste brands that are available at supermarkets and drugstores but there are lots of other cruelty free and vegan toothpastes that you can find online or at a natural health food store. Share some of the toothpastes you've tried in the comments =)