This post may contain affiliate links that at no additional cost to you, I may earn a small commission.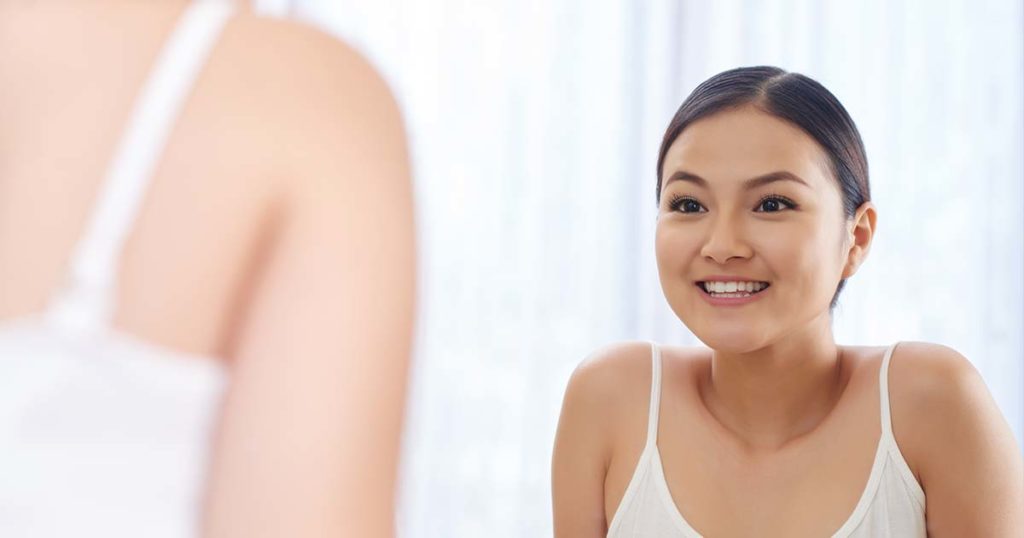 I used to use Crest White Strips to whiten my teeth but when I learned that Crest is not cruelty-free as they test their products/ingredients on animals, I've been on the hunt for cruelty-free and vegan teeth whitening alternative for some time now.
There seems to be a lot of hype surrounding the recent at-home teeth whitening craze that every online influencer seems to be promoting but when I looked into most of these teeth whitening brands, they weren't very transparent about their animal testing policy making me very wary of buying from them.
But fear not, I've found 5 totally cruelty-free and vegan teeth whitening options currently available on the market that are not tested on animals and do not contain any animal-derived ingredients! I always consult with my dentist to check the products I'm using are good for my teeth.
Cruelty-Free & Vegan Teeth Whitening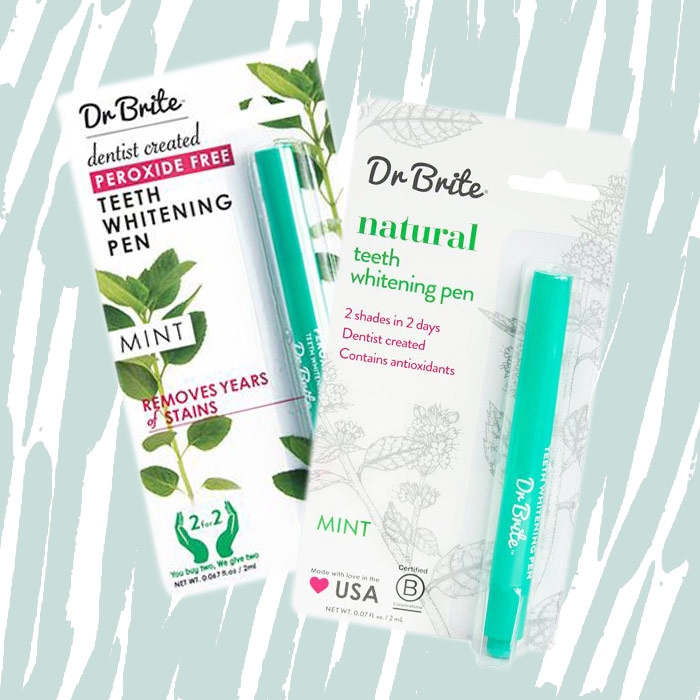 I love the convenience and how easy it is to use these whitening pens! It literally take seconds to apply and it dries fairly quickly so you can use it on the go! I highly recommend Dr. Brite's cruelty-free and vegan whitening pens, especially the peroxide-free version for those of us who have sensitive teeth! "Clinical studies show the teeth whitening pen removes years of stains and can whiten teeth up to 2 shades in as little as 2 days."
The Dr. Brite teeth whitening pens are a nontoxic, vegan, fluoride-free, gluten-free, SLS-free and carrageenan-free formula made with no parabens, no phthalates, no GMOs, no triclosan and no artificial flavors, sweeteners or colors.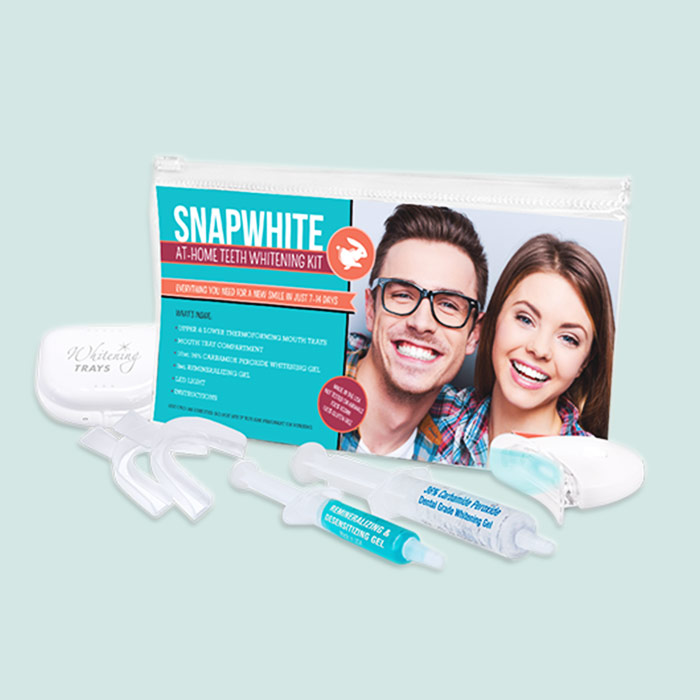 SnapWhite Vegan Home Teeth Whitening Kit
SnapWhite's at-home teeth whitening kit is the perfect cruelty-free and vegan alternative to the whole online teeth whitening craze! SnapWhite guarantees to give you a whiter smile or your money back! Not to mention, these at-home kits are a fraction of what a dentist would charge for a teeth whitening treatment! Cruelty-free and vegan influencers, Tashina Combs from Logical Harmony and Rhian from Wifelife swears by SnapWhite to help brighten up their smiles!
The kit includes teeth whitening gel for 10-14 treatments, a remineralizing gel (only for US orders), LED light, and home teeth whitening trays.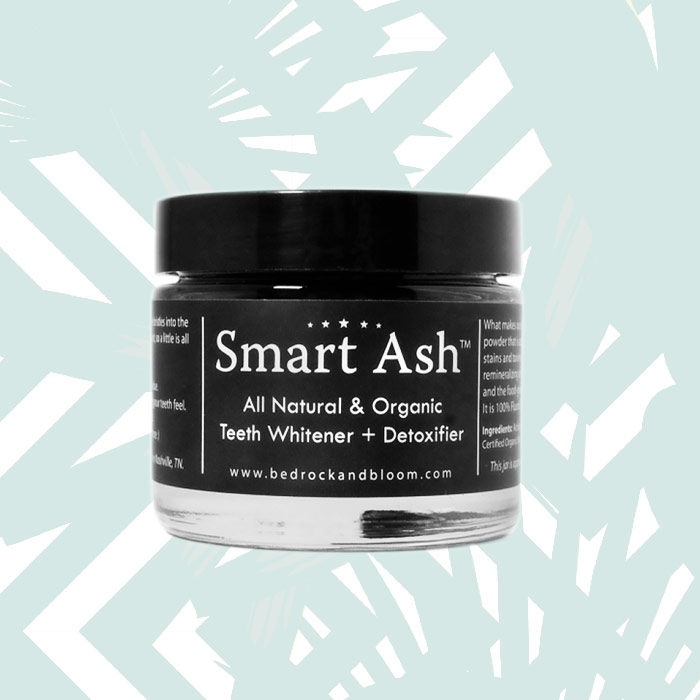 I received a small sample of Smart Ash and was instantly hooked! Smart Ash is an all-natural tooth whitening powder that contains wild crafted activated coconut shell charcoal, natural calcium bentonite clay, certified organic frankincense, certified organic orange peel, and certified organic mint extract. These natural ingredients claim to safely lift stains from your teeth while strengthening, remineralizing, and reversing sensitivity.
Smart Ash tooth whitening powder is safe to use every day as a toothpaste alternative, and the food-grade ingredients are kid-friendly. 100% Fluoride-free, Raw, Non-GMO, Vegan, and Cruelty-free.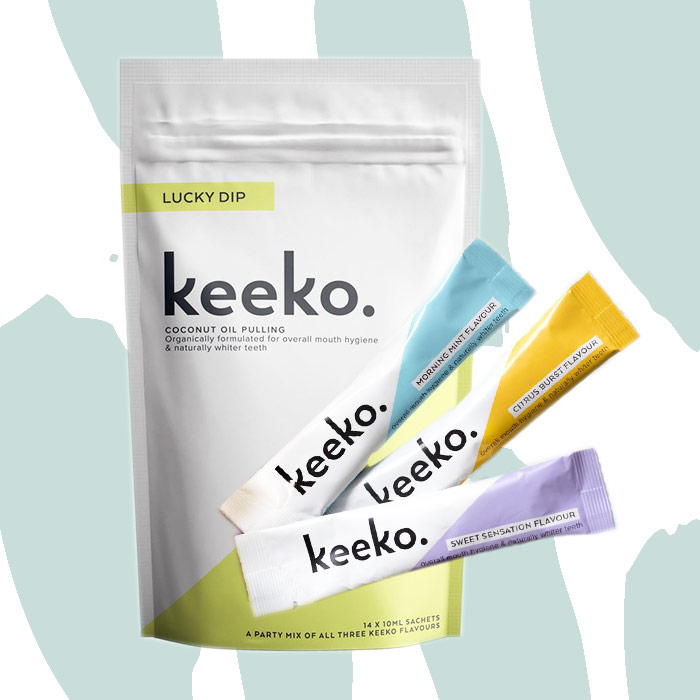 If you don't know what oil pulling is (it's not as scary as it sounds!), it's basically swishing a tablespoon of coconut oil in your mouth and this helps to draw out or wash impurities and bacteria from the mouth. Some people also swear by oil pulling to whiten their teeth although I haven't personally seen a noticeable difference, but I think maybe with prolong use and a consistent oil pulling routine, it may make a difference down the road!
But if you want to give it a try yourself, simply use any standard coconut oil that you can get your hands on or try Keeko's Oil Pulling Packets that comes in 3 different flavors: Morning Mint (Spearmint & Peppermint), Citrus Burst (Lemon Lime & Pink Grapefruit) and Sweet Sensation (Vanilla Coco with a hint of Cinnamon).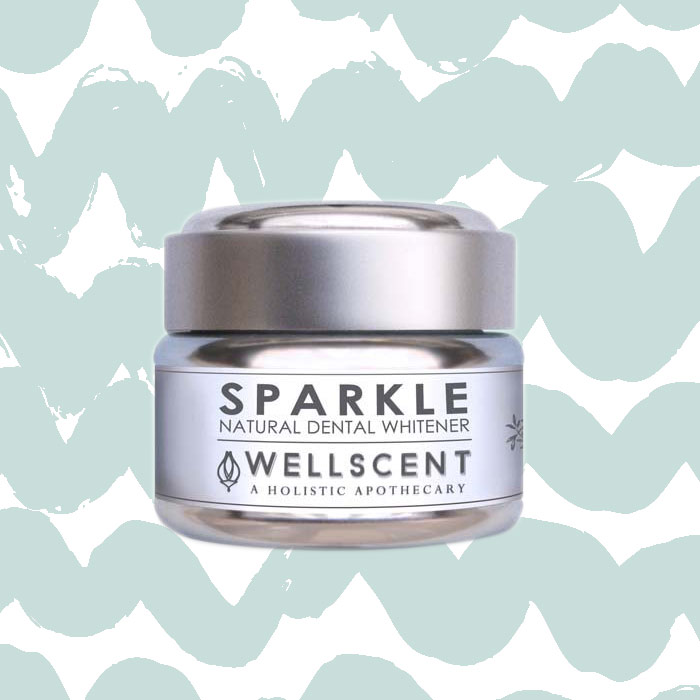 Sparkle is a natural alternative to toxic mainstream teeth whitening treatments. "Rather than adding to the body's toxic burden while whitening your smile, Sparkle utilizes earth's gifts to detox the mouth, eliminate plaque and naturally brighten and strengthen dental enamel."
Ingredients: Activated coconut charcoal, Sodium Bicarbonate, sea salt, Commiphora Myrrha Oil, Plantago Lanceolata (plantain), Ceanothus americanus extract (Red Root), Azadirachta indica (Neem), Echinacea Angustifolia Leaf Extract.
Have you given any of these cruelty-free and vegan teeth whitening options a try before?
---