This post may contain affiliate links that at no additional cost to you, I may earn a small commission.

The endless options for highlighters can't stop and won't stop anytime soon and I ain't even mad about it!
Illuminating, strobing, highlighting, call it whatever you like, because I got plenty of options for cruelty-free and vegan highlighters for you! From vegan highlighting powders, cream highlighters, liquid highlighters, and you know I can't forget about highlighting palettes!
Out of all the Sephora cruelty-free and vegan makeup product guides I've created (see full list at the bottom of this post), this highlighter list was by far the longest!! None of these highlighters were tested on animals and does not contain any animal ingredients.
Cruelty-Free & Vegan Highlighters
Below is a list of highlighters (powders, cream, liquid, palettes) that are vegan and don't contain any animal ingredients and are from brands that don't test on animals and have no parent company animal testing too:

Vegan Highlighting Powders

---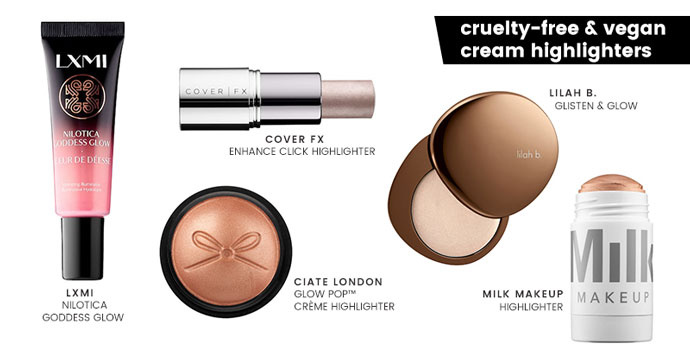 Vegan Cream Highlighters

---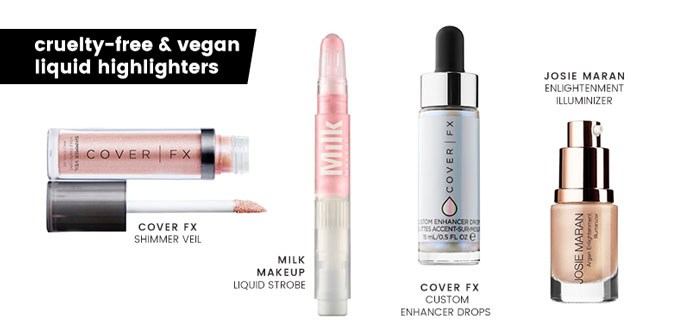 Vegan Liquid Highlighters

---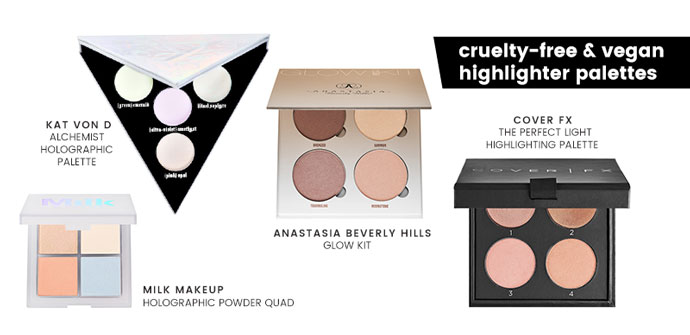 Vegan Highlighter Palettes

---
More vegan highlighter options (not shown in above photos):

---
See Also: