This post may contain affiliate links that at no additional cost to you, I may earn a small commission.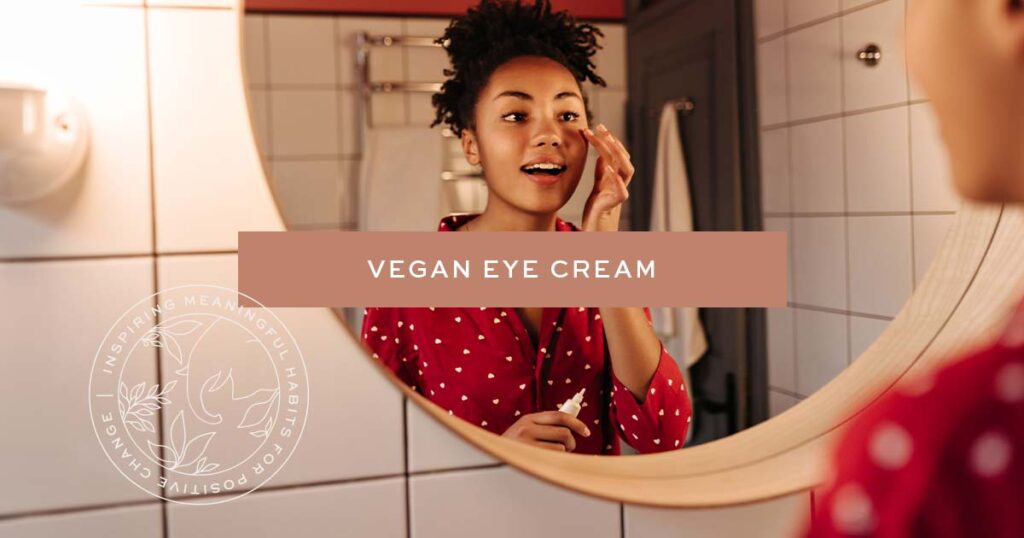 Are you on the hunt for the perfect vegan eye cream that will brighten, firm, and hydrate your delicate eye area?
Look no further! In this guide, we have curated a list of the best vegan eye creams that are not only effective but also cruelty-free and environmentally friendly.
These vegan eye creams are specially formulated to address common concerns like dark circles, fine lines, and puffiness. They are packed with nourishing plant-based ingredients that provide intense hydration, promote collagen production, and reduce the appearance of wrinkles.
Whether you have sensitive skin or are simply conscious about the ingredients you apply to your face, you can trust these vegan eye creams to deliver visible results without compromising on quality.
Vegan Eye Creams
Say goodbye to animal-derived ingredients and hello to a cruelty-free beauty routine that will leave your eyes looking bright, firm, and hydrated all day long.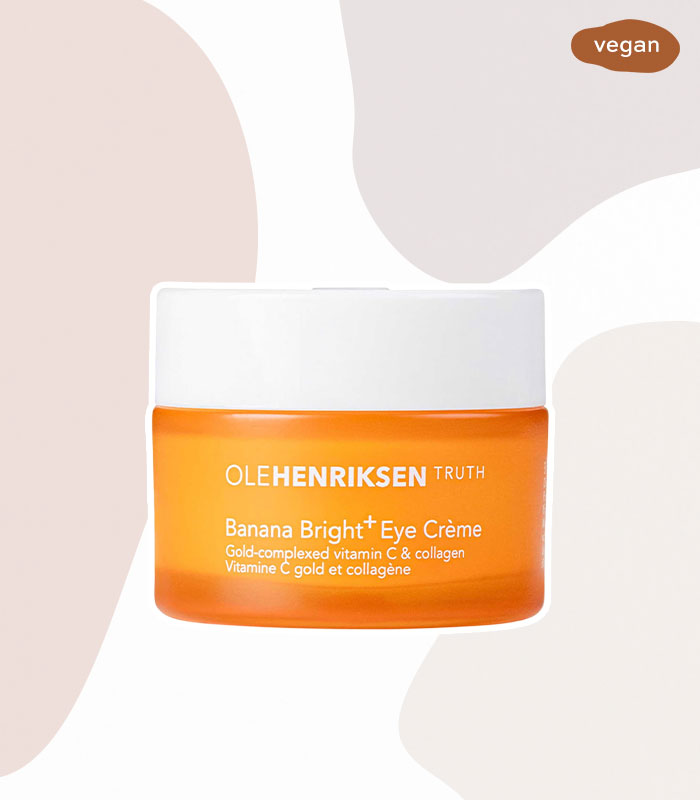 This bestselling eye cream got better and brighter: Inspired by makeup artist must-have, banana powder—this lightweight vegan eye cream contains light-reflecting yellow mineral pigments to instantly color-correct and revive tired under eyes. The crease-resistant, concealer-friendly formula is also fueled by gold complexed vitamin C for improved delivery to the surface layer of your skin.
*Note: Olehenriksen is cruelty-free, but Olehenriksen is owned by Kendo, LVMH, a parent company that is NOT cruelty-free.
---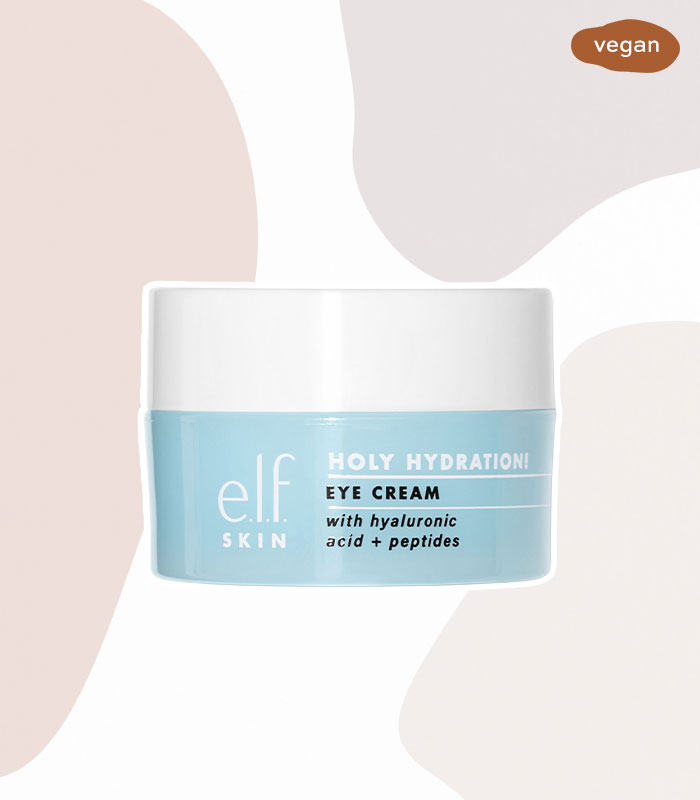 The options for affordable cruelty-free and vegan eye cream is limited but this one from ELF is only $10 and has rave reviews. It claims to hydrate the eye area and minimize dark circles with this rich formula that nourishes and deeply hydrates the skin with jojoba, vitamin E, and cucumber. It's also, thankfully, free from Parabens, Sulfates, and Phthalates. However, I wouldn't recommend this for sensitive skin.
---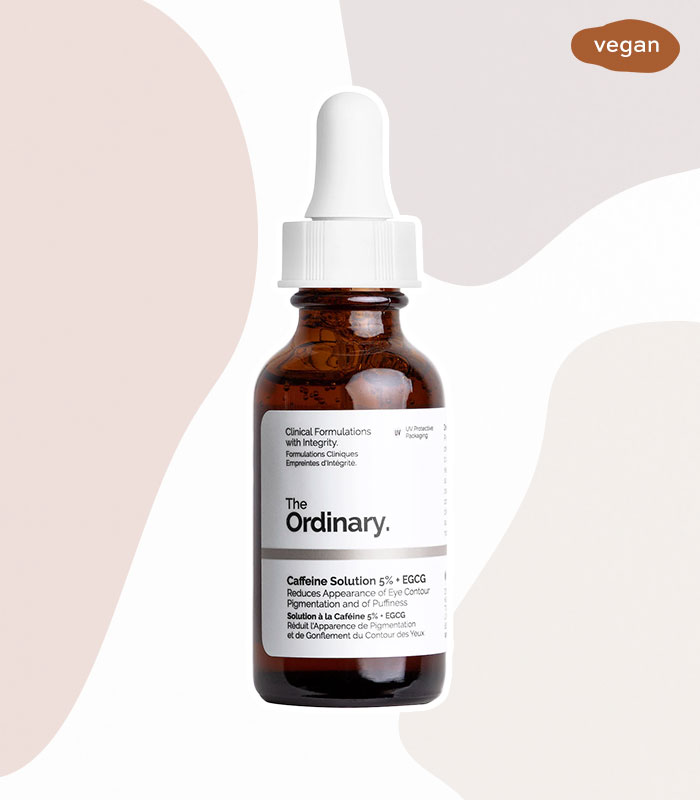 A concentrated water-based serum with high-solubility caffeine and green tea cathechin to visibly reduce eye-contour pigmentation and puffiness. The formula works by combining a high concentration of caffeine with a highly-purified epigallocatechin gallatyl glucoside (EGCG).
*Note: The Ordinary is cruelty-free, but The Ordinary is owned by Estee Lauder, a parent company that is NOT cruelty-free.
---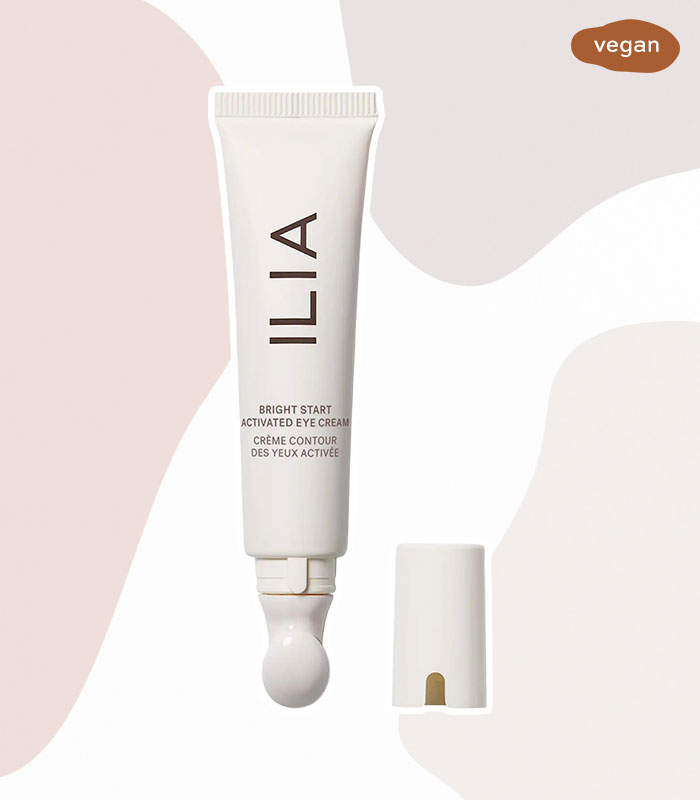 Slow down your morning ritual and visibly awaken your eyes with a retinol-alternative-powered cream clinically shown to reduce the look of dark circles, puffiness, and wrinkles. The cooling ceramic tip works as a massage tool, while sheer pearl illuminates for a softly brightened look. The formula's lightweight texture layers well under makeup as well.
*Note: ILIA is cruelty-free, but ILIA is owned by Clarins, a parent company that is NOT cruelty-free.
---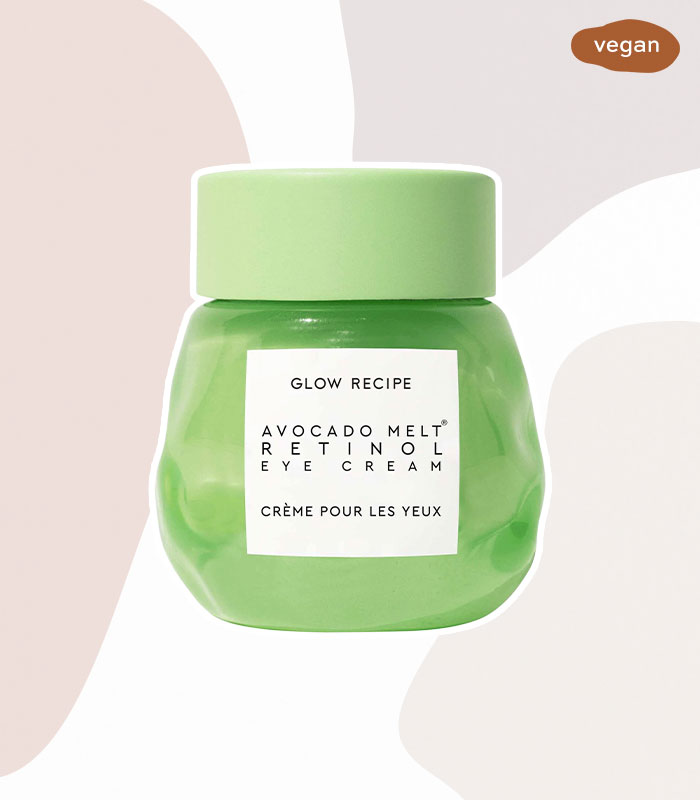 Potent, yet gentle encapsulated retinol gently time-releases for hours to effectively smooth fine lines and firm the delicate eye area. Paired with avocado extract, hyaluronic acid, niacinamide, and coffeeberry, this creamy yet lightweight formula helps to nourish, brighten, and depuff by morning. This eye treatment has been ophthalmologist tested and dermatologist tested.
---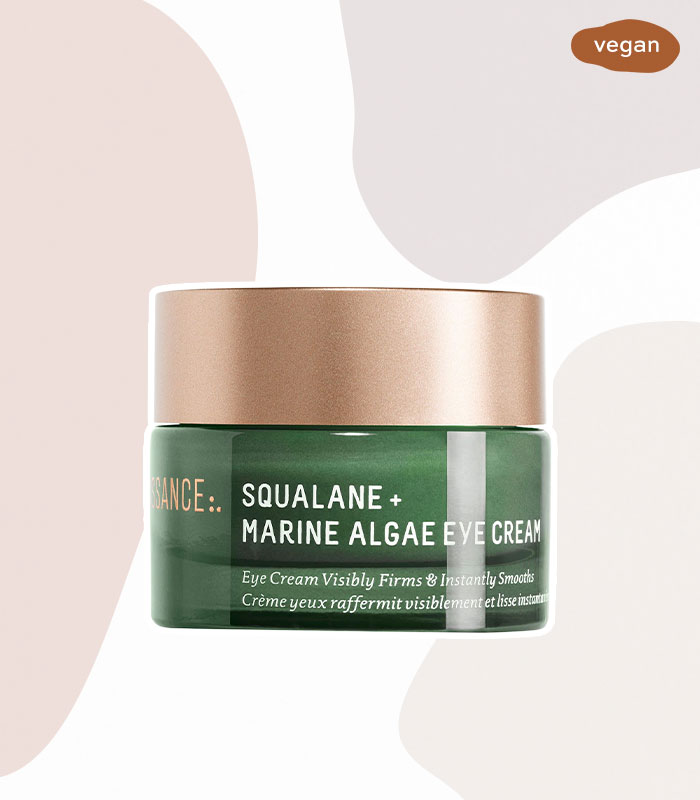 Activated by elasticity-boosting paracress and firming pink marine algae, this formula is clinically shown to deliver results immediately after application. Providing exceptional hydration and a crease-free canvas for makeup, this texture melts into skin and color corrects dark circles with a natural pink hue.
---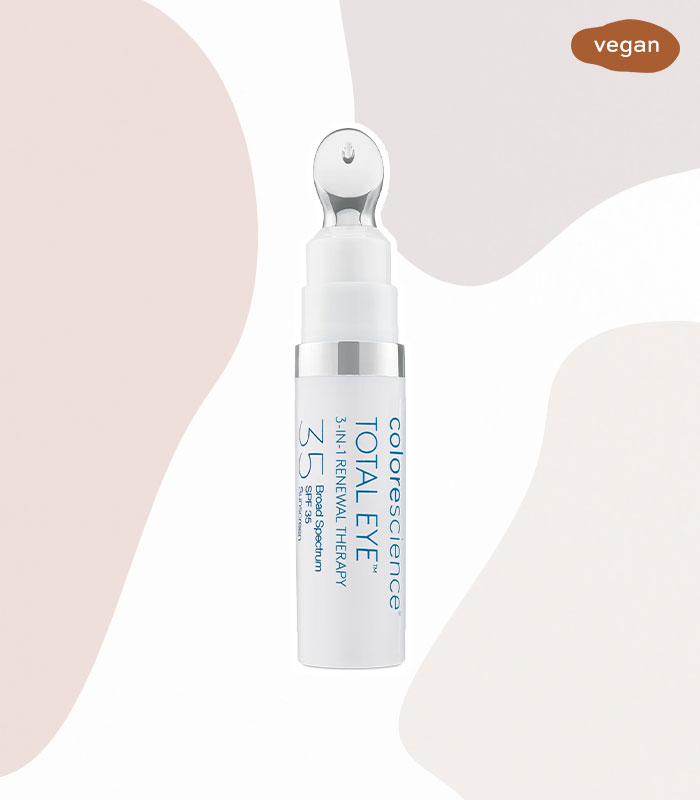 Brightens and corrects dark circles – in four shades for all skin tones. Treat your eyes to Total Eye® 3-in-1 Renewal Therapy SPF 35 to visibly improve the appearance of dark circles, puffiness, fine lines, and wrinkles while protecting the delicate eye area against photoaging with 100% SPF 35 mineral sunscreen.
---
Formulated for daily use and safe for sensitive skin, this advanced vegan retinol serum transforms the look of aging eyes. Its Phyto-Retinol Blend™—a hydrating cocktail of retinol and soothing botanicals like bakuchiol, rambutan, and ferulic acid— provides enhanced results without irritation.
---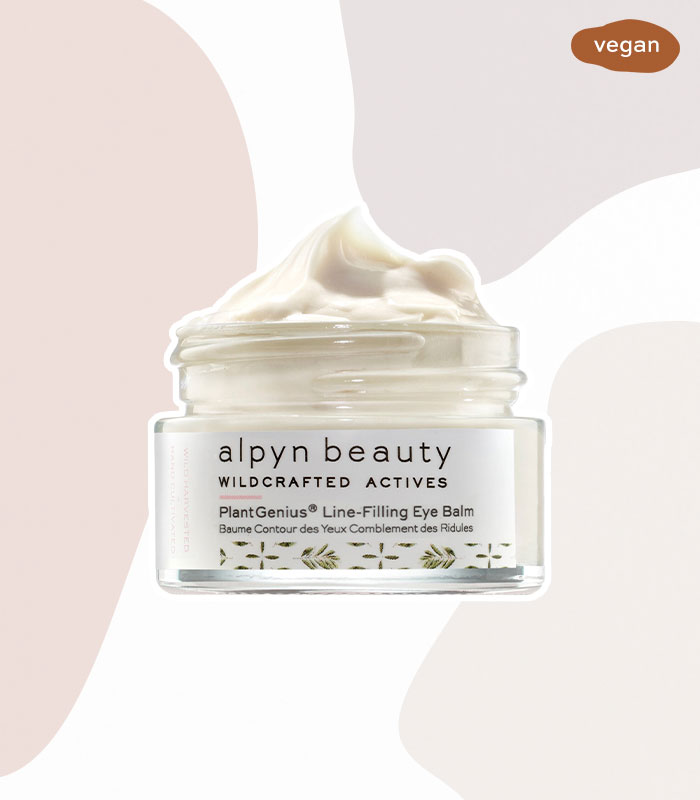 This innovative vegan eye cream applies like a cream but behaves like a balm, quickly improving the appearance of fine lines for a visibly smoother under-eye area. Vitamin C, licorice root, and bearberry leaf brighten the look of dark circles while bakuchiol, a plant-based retinol alternative, visibly smooths and firms for a more youthful-looking texture. Caffeine kicks in by reducing the appearance of puffiness for a well-rested look.
---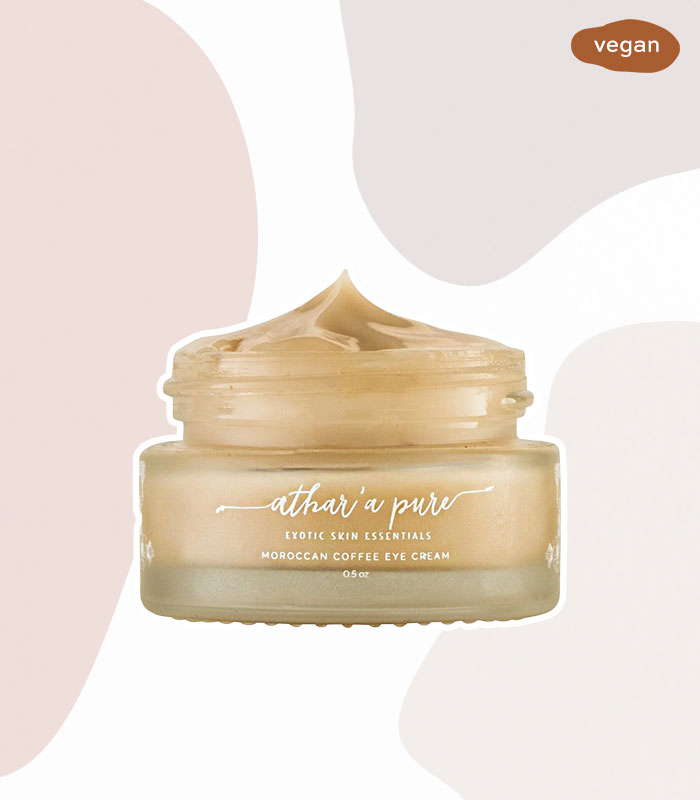 This cruelty-free eye cream by Athar'a Pure is absolutely incredible! It helps to nourish and hydrate your eye area resulting in looking more awake and brighter almost immediately after using! It's also formulated without harmful chemicals, fragrances, synthetics or parabens and is made with pure, Organic Moroccan Argan oil, Avocado, Shea Butter, Coffee Arabica Green Tea.
---