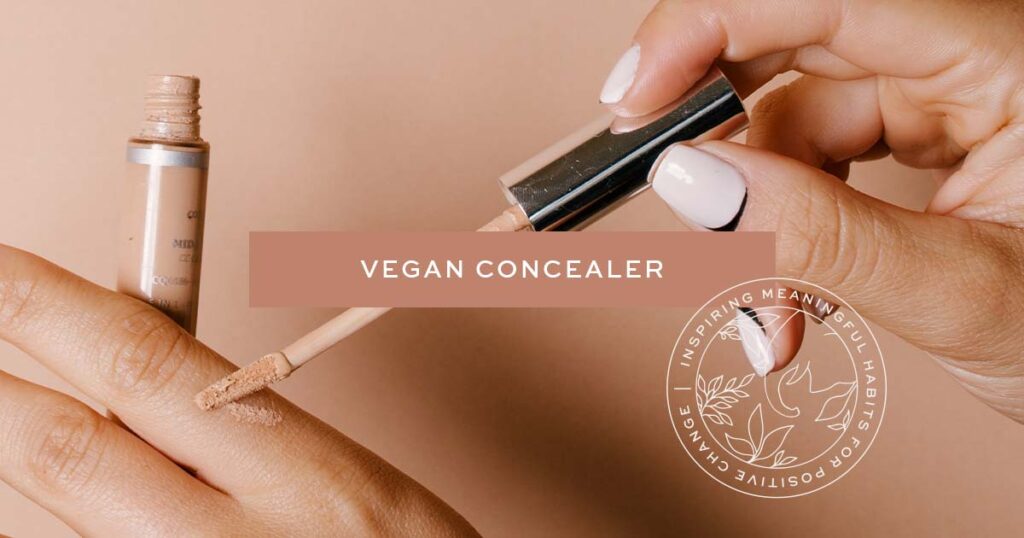 Are you on the hunt for the perfect vegan concealer that will give your skin that flawless finish? Look no further! In this ultimate guide, I share 15 of the best vegan concealers. Whether you have oily, dry, or sensitive skin, we've got you covered.
From high-end to budget-friendly options, you'll find something that suits both your skin and your budget.
What To Look For:
Unfortunately, most drugstore and high-end concealers are from brands that still test on animals, like NARS, Maybelline, Bobbi Brown, Benefit Cosmetics, Neutrogena, Armani, Make Up For Ever, Dior, Almay, L'Oreal, Tom Ford Beauty, MAC, Shiseido, Guerlain, and should be avoided when looking for a cruelty-free and vegan concealer.
In addition, some concealers may contain animal-derived ingredients or by-products. Common animal-based ingredients found in concealer formulas may include beeswax and animal-based glycerin or stearic acid.
There are plant-based and synthetic alternatives to animal-derived ingredients. But it's sometimes difficult to know with certainty whether a product is vegan just by reading the ingredient list.
Vegan Concealers in 2023
All of the concealers mentioned in this post are from brands that have been verified as being truly cruelty-free and don't test on animals. Note that I've included some options from cruelty-free brands that are owned by an animal-tested parent company. If you choose not to purchase from these brands, avoid the ones marked with an * asterisk.
All of the concealers have been verified as being vegan-friendly and don't contain any animal-derived ingredients. However, always check the manufacturer's website for the most up-to-date information, as ingredients and formulations may change.
Best Vegan Concealers (Drugstore)
---
---
---
Best Vegan Concealers (Mid-to-High-End)
---
---
---
---
---
---
---
---
---
---
---