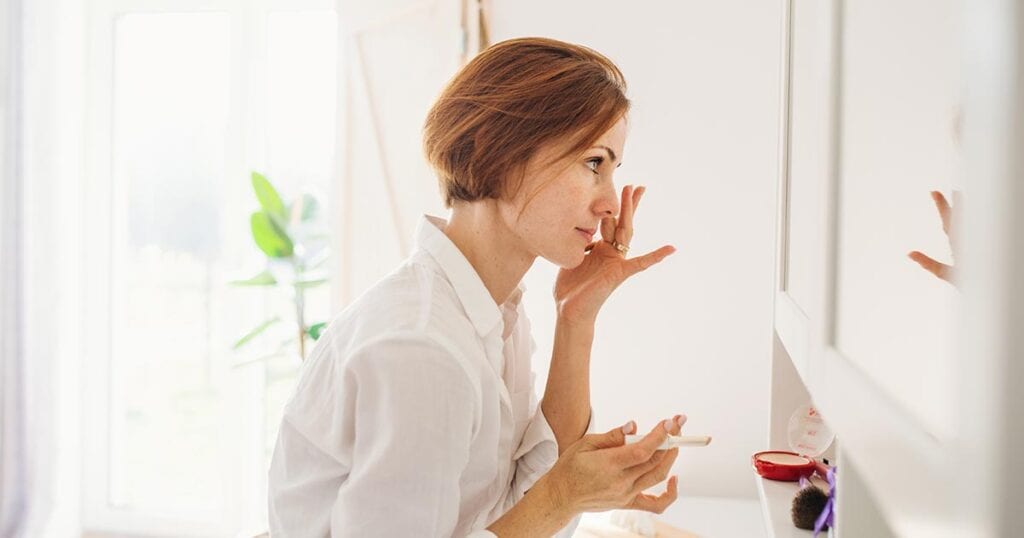 We may not be wearing a full face of makeup these days but I know I can't leave the house without a little bit of vegan concealer, especially under my eyes.
So, in this ultimate guide to the best cruelty-free and vegan concealers, I'll be sharing 15 of the best-selling and most-recommended vegan concealer for all budgets and skin types.
Whether you're looking for a vegan concealer under $10 that you can grab at the drugstore or Sephora, or you want a clean and natural formula, we got you covered in this list!
Is Concealer Vegan?
Not all concealers are vegan as some contain beeswax as an emulsifier to help keep it from separating into its oil and liquid components.
In addition to using animal-based ingredients in some concealers, it should be noted that some makeup brands are not cruelty-free and are still allowing their products or ingredients to be tested on animals in 2020.
Some Animal-Tested Makeup Brands to Avoid: Nars, Maybelline, Bobbi Brown, Benefit Cosmetics, Neutrogena, Armani Beauty, Make Up For Ever, Dior, Almay, L'Oreal, Tom Ford Beauty, Mac Cosmetics, Shiseido.
Cruelty-Free Concealer
Instead, we want to find TRULY cruelty-free and vegan concealers from brands that don't test their finished products or ingredients on animals, as well as, don't use any animal ingredients or by-products.
In this guide to vegan concealers, we're sharing some of the best drugstore, mid-to-high-end, and natural options.
QUICK LINKS:
None of the brands mentioned in this list test on animals and have met all of the criteria in our Cruelty-Free Checklist. I have also confirmed all of the concealers are vegan and don't contain animal ingredients including beeswax.
Best Vegan Concealers (Drugstore)
---
---
---
---
Best Vegan Concealers (Sephora & Ulta)
---
---
---
---
Best Vegan Concealers (Natural)
---
---
---
---
---
---