This post may contain affiliate links.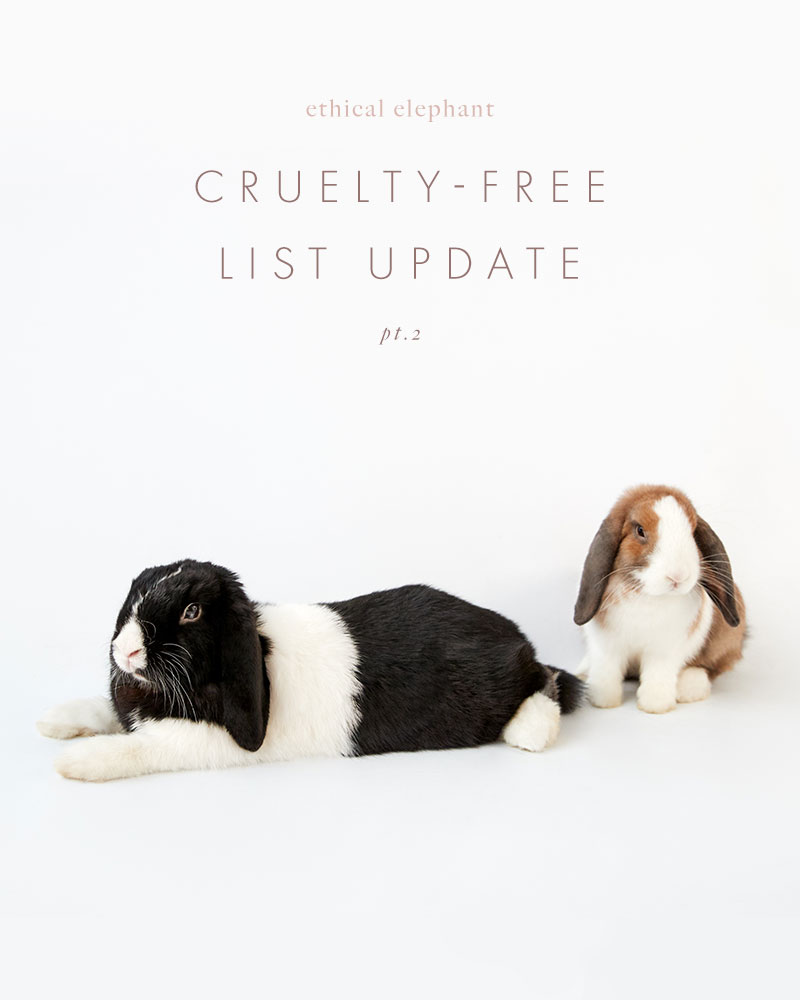 I'm popping in to fill you guys in on some of latest Cruelty-Free Brand List updates!
A couple of weeks ago, I started the first phase of doing an overhaul and update to the Cruelty-Free Brand Directory of removing brands that are no longer in business and updating any company name changes.
Since then, I've removed some cruelty-free household cleaning brands from the list and instead I've created a separate list for them.
I also removed some other miscellaneous brands that sell things like hair tools (hairdryers and styling tools) and beauty supplements from the list. This just ensures the list isn't so overwhelming by keeping it strictly for cosmetics and personal care products.
And finally, I removed all brands that failed to respond to my recent customer inquiry through email.
I emailed all of the brands as a customer (not as a blogger or as someone who manages a CF brand directory) to make sure:
1) The company is still in business
2) The company has good customer service and is willing to respond and answer customers' concerns and questions.
I started the process of emailing all 600 brands on the list at the beginning of March to give them enough time to reply back. For those who didn't respond within three weeks of sending my initial email, I sent a follow-up email to give them another chance.
Unfortunately, there were about 50 or so brands that failed to respond after a month. As a result, I have removed them from our Cruelty-Free Brand List.
In order to keep the list as updated as possible, it's important brands are able and willing to respond to all customers' inquiries.
This does not mean these brands are no longer cruelty-free, for brands wanting to be re-listed, we require them to reconfirm their cruelty-free status and animal testing policy with us.
More updates to follow!
I hope you're all doing well and staying safe. The next update will be a big one and bear with me as you'll be seeing lots of Is it Cruelty-Free? posts and Vegan Product Lists in the upcoming weeks.
As always, thank you for choosing cruelty-free!