This post may contain affiliate links that at no additional cost to you, I may earn a small commission.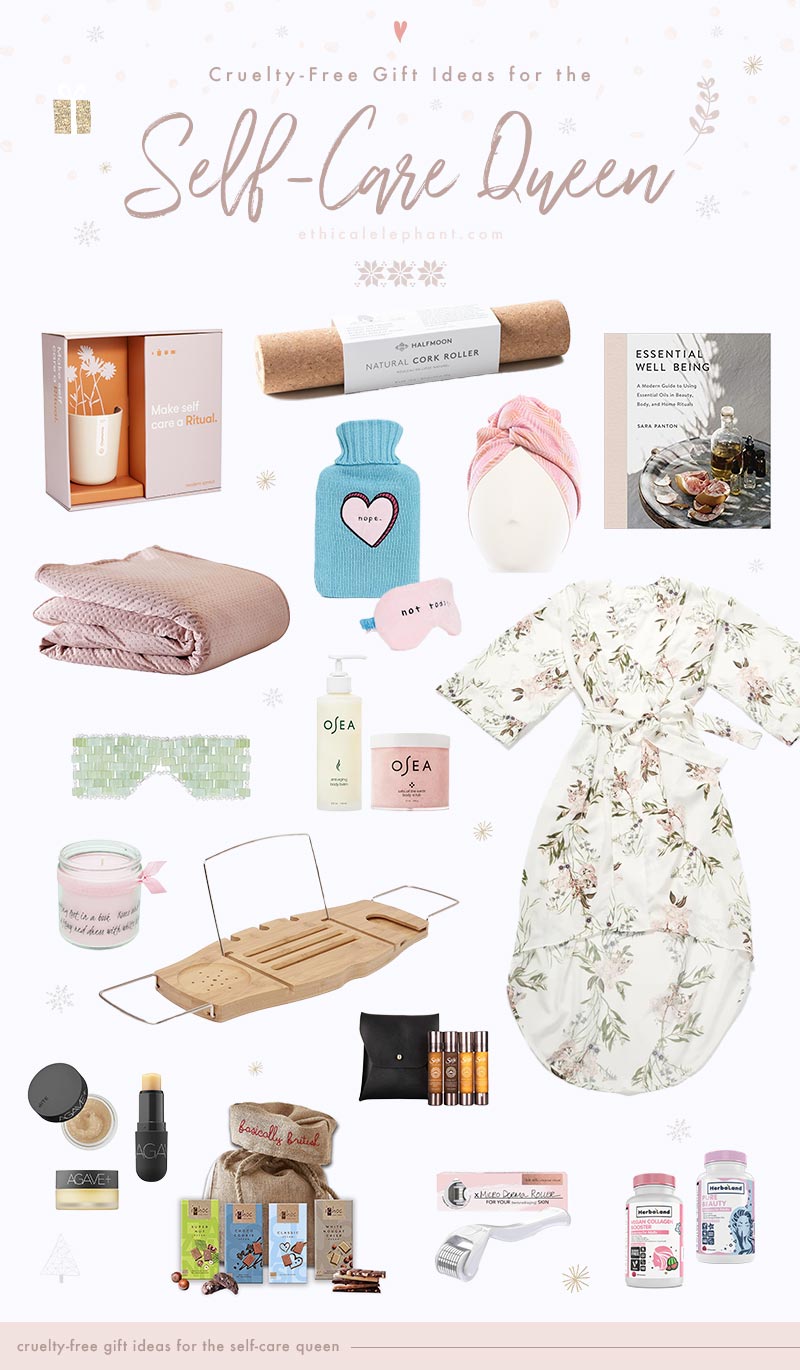 In this holiday gift guide, I'm sharing some of my favorite self-care goodies & treats that make for some great gifts for just about anyone on your list, including yourself! Because self-love is self-care and we all deserve to relax, rest, and pamper ourselves.
So if you have someone on your list that deserves some R&R or you want to treat them to an at-home spa experience, here are some self-care and wellness gift ideas!
All of the items mentioned in this post are cruelty-free and not tested on animals, and are also vegan and don't contain or use any animal-derived materials or ingredients.
Self-Care Gift Ideas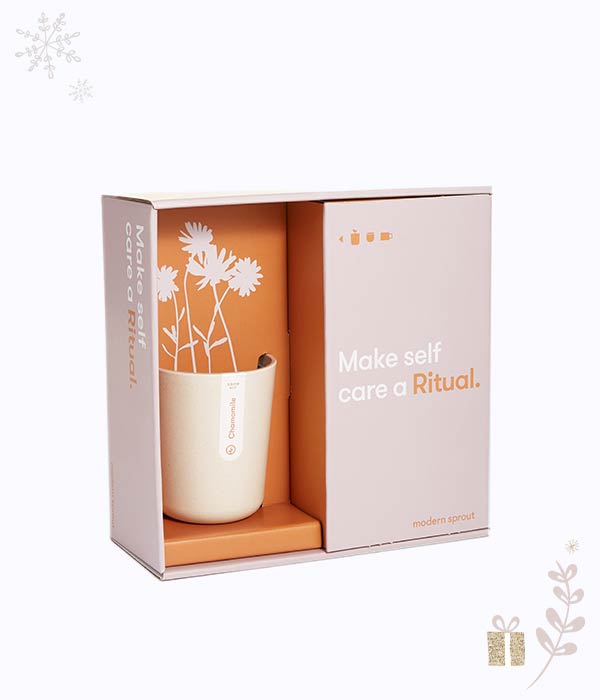 Give the gift of purposeful sanctuary with this self-watering herb grow kit that comes with a ceramic mug, lid and tea steeper to brew a relaxing cup of chamomile.
---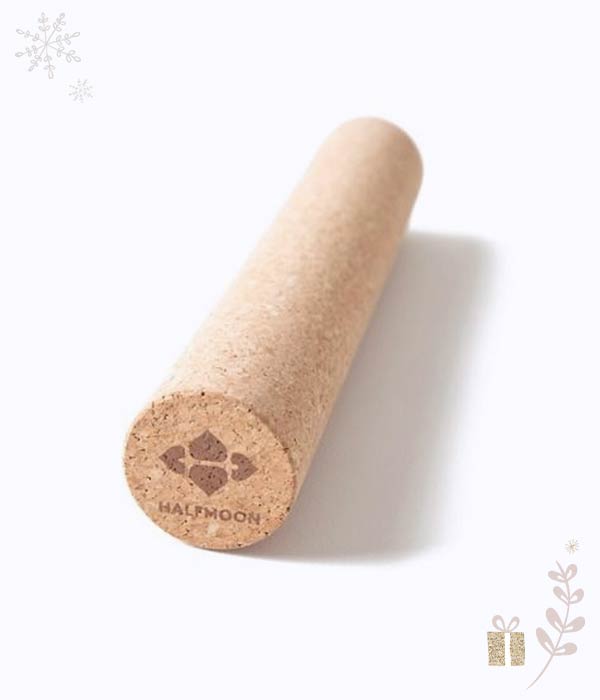 Made from natural cork, this Halfmoon Massage Roller is a powerful self-healing tool that can improve joint movement, relieve pain and calm your nervous system. Small and lightweight so you can take it with you to yoga or the gym.
---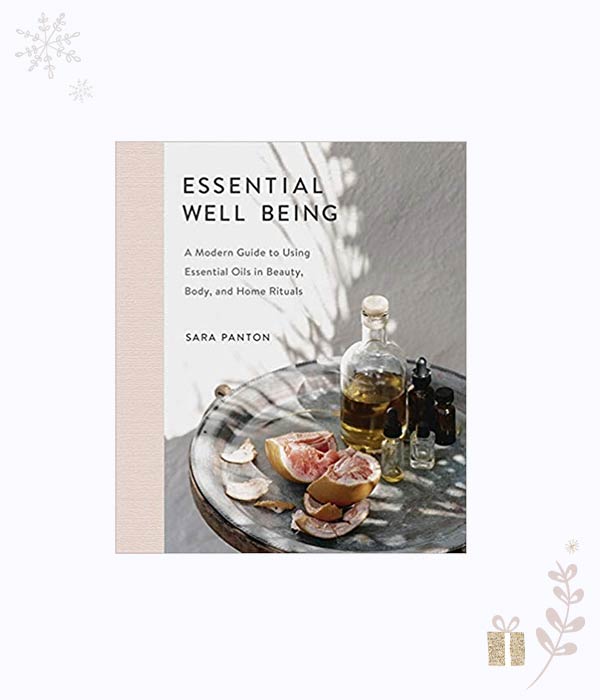 Sara Panton, the co-founder of the premium essential oil company vitruvi, shares her knowledge of botanicals and wellness practices to help you live more naturally and elevate the simple moments of your day. Learn how to create a custom face oil for your skin type; do a facial lymphatic massage; make a Mediterranean-inspired botanical foot soak, and blend unique essential oil diffuser aromas for your home.
---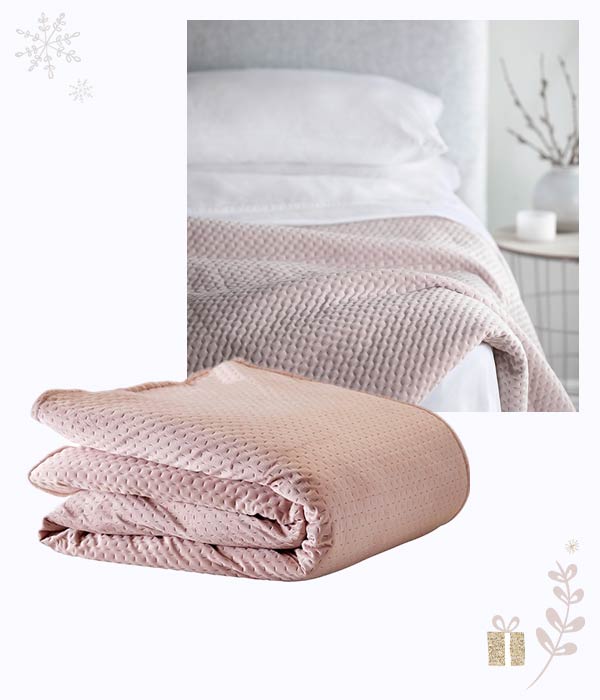 The Indigo Wellness Weighted Blanket features a luxurious pink velvet cover with seed-stitched quilting that lends it elegance and beautiful texture. This weighted blanket is expertly crafted to provide the soothing and assuring comfort of a hug. Engineered to be approximately 10% of your body weight, it delivers balanced pressure from evenly distributed glass beads for the ultimate in serenity. The Indigo Wellness Weighted Blanket's optimal weighing minimizes body movement, promotes a night of deeper sleep, and encourages the feeling of reduced anxiety. 15 lbs. 72" x 48".
---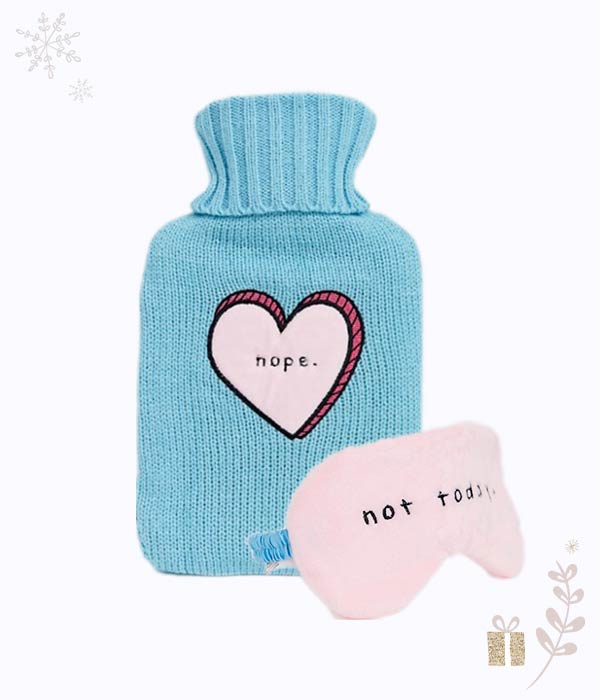 For those cold-ish days, cuddle up and go on a digital detox with this eye mask and hot water bottle set with a soft, knitted cover. Because, not today.
---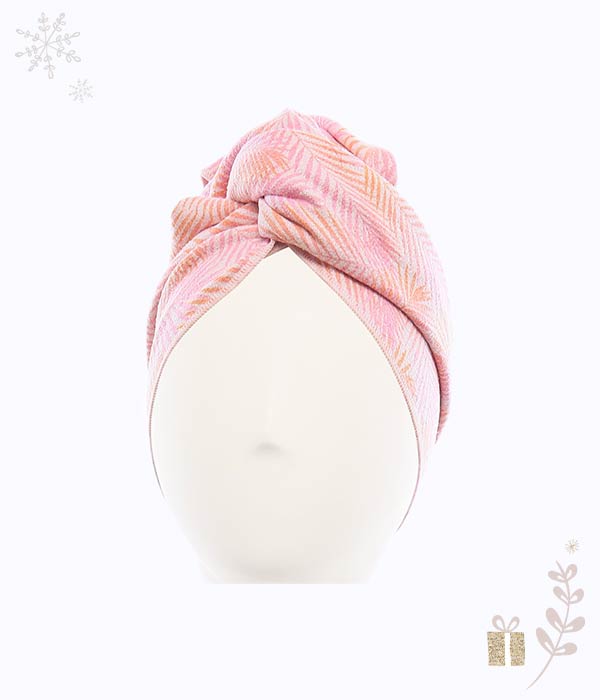 This is not your ordinary microfiber hair towel. AQUIS Original Hair Towels are made from Aquitex microfiber. Engineered to correctly dry hair from wet to damp 50% faster than cotton towels or the harmful heat of blow dryers, while drying evenly, gently and regaining hair's strength. The supple microfibers are super gentle on your hair, even with regular use. No loops like cotton towels to snag and pull on your vulnerable wet hair. Our convenient, super gentle, Towel keeps hair comfortably and securely in place. Super ultra-lightweight too!
---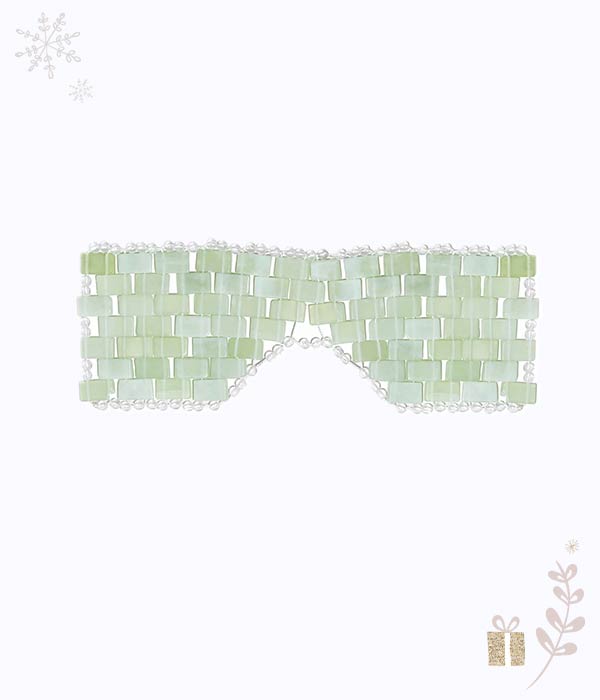 An intricately woven premium jade eye mask for soothing and de-puffing the delicate eye area. Designed specially to treat the delicate skin around the eyes, this jade mask helps to reduce puffiness, eye bags, and dark circles, as well as, awaken and rejuvenate the eye area.
---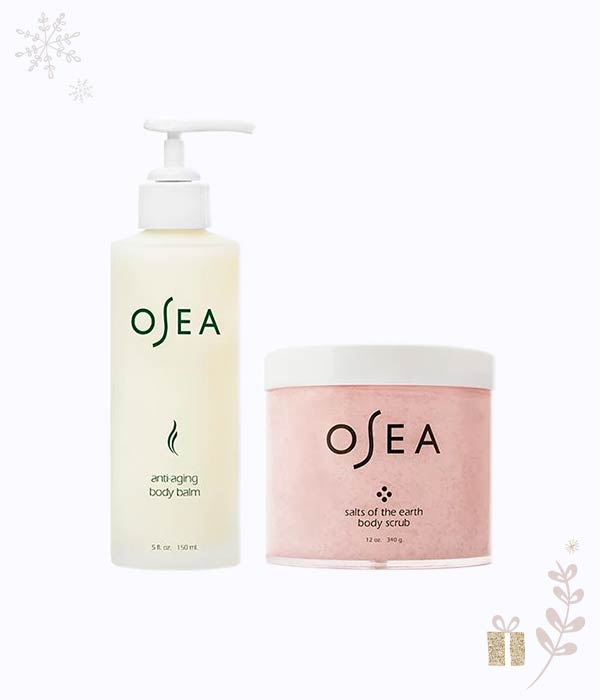 Turn your daily shower into your at-home spa with Salts of the Earth Scrub. This exfoliating scrub is an exotic combination of tropical Shea Butter, organic Algae extracts and some of the most mineral-rich salts on earth. Complete your spa experience by applying Anti-Aging Body Balm to your damp skin. This silky, sea-mineral enriched body balm nourishes and tones, leaving you with a scent of paradise and skin so healthy it glows!
---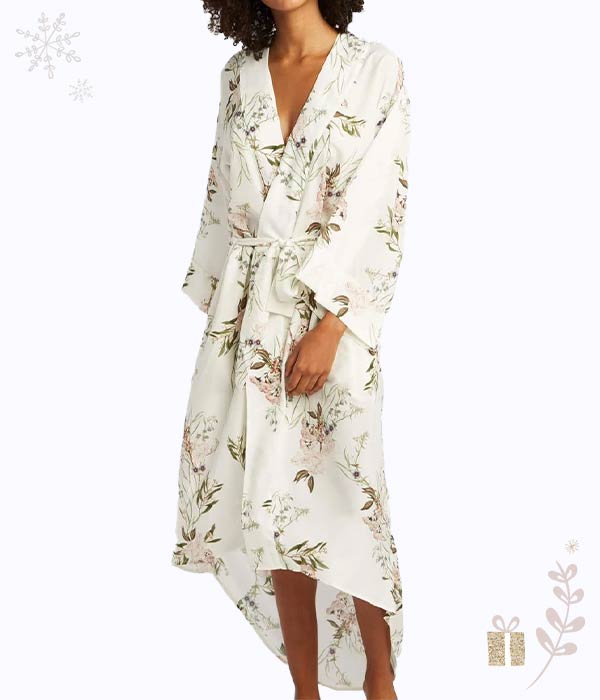 The 'Isabella' robe is a kimono floor-length style with side seam pockets and a dramatic high low hem. Feel like royalty every morning in this luxurious style. Made with 100% Polyester Crepe de Chine. Pair with the 'Luella' cami and 'Lola' short for a complete look!
---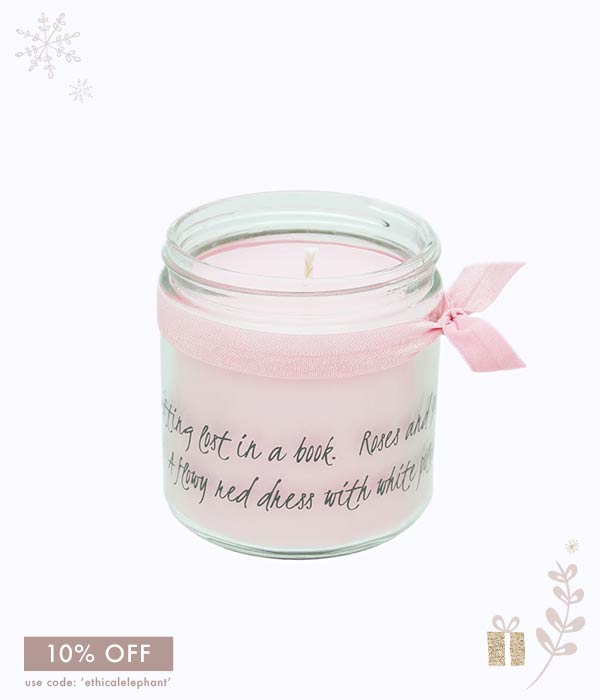 Feel good with the Mood | Love candle made with DefineMe's signature Audry scent. Made with soy wax paraffin blend, DefineMe's own fragrance blend with natural and essential oils. This hand-poured, soy wax, fine fragrance candle has beautifully printed phrases on a re-usable glass jar with lid. The decorative band is a hair tie.
DefineMe coupon code: 'ETHICALELEPHANT' to receive 10% off your order.
---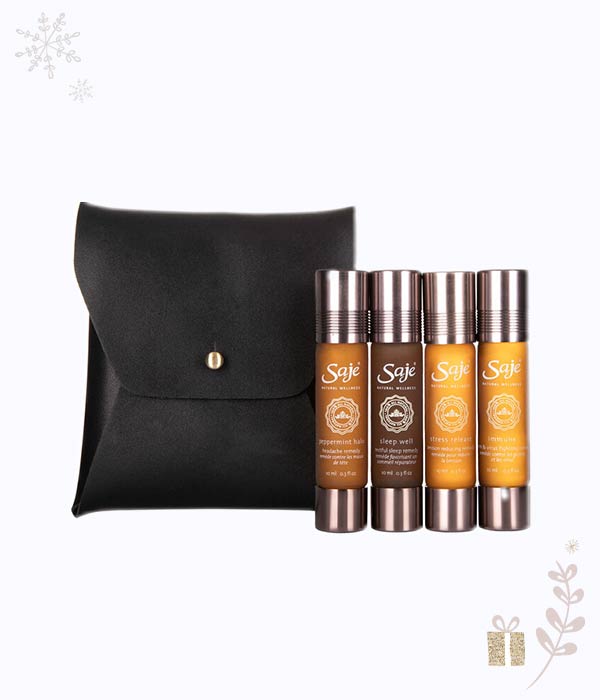 Saje X Samara Farmacy Black
A limited-edition collaboration to elevate your everyday wellness. Ease headaches, fight colds, relieve stress and support a good night's rest with four remedies in a timeless vegan leather wallet created in collaboration with the brand Samara.
Samara is a minimalist and cruelty-free brand that works closely with the nonprofit, The Soular Backpack. Each farmacy purchased supports their initiative of providing solar-powered light to students in East Africa.
---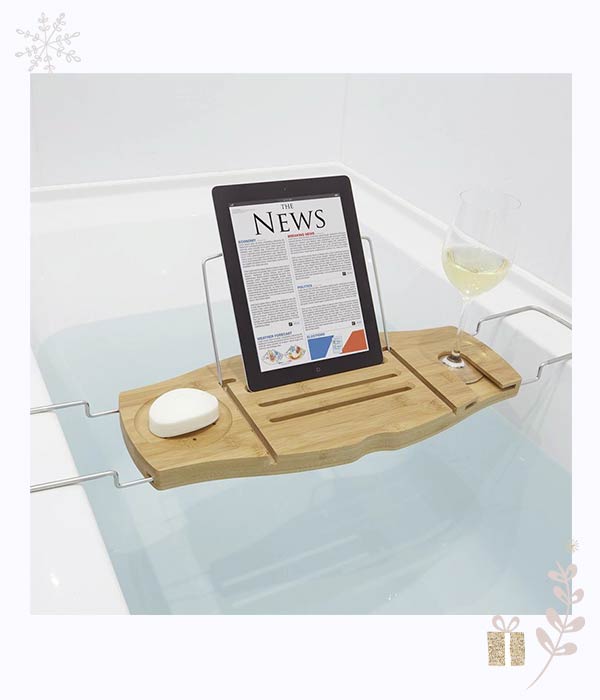 Relax for hours in the tub with a great book and your favorite glass of wine. This bath caddy has a place for everything. Made of natural bamboo, so you don't have to worry about the caddy splitting or molding. The extendable arms of the caddy slide in after use and book rest folds down for easy, compact storage. Features soap holder, fold over book support, wine glass holder, a place for razor and loofah.
---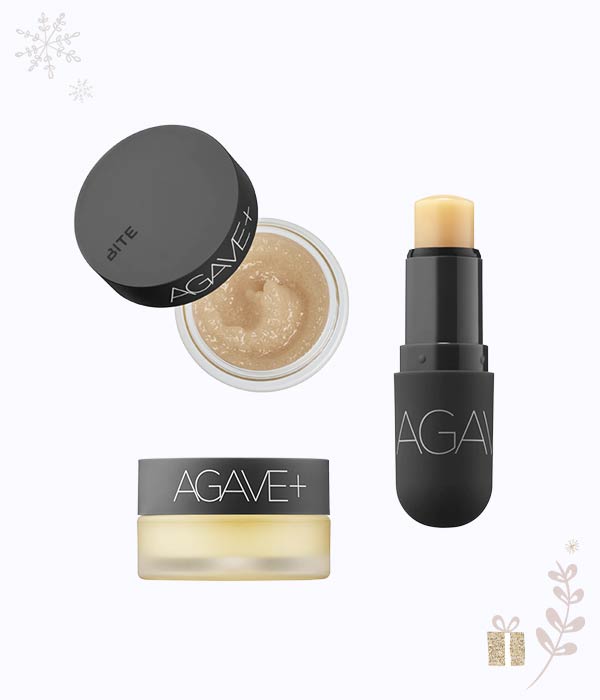 Kiss clean from day to night with Bite Beauty's clean, vegan, cruelty-free and gluten-free hydrating Agave+ Daytime Lip Balm, smoothing Agave+ Weekly Lip Scrub and intensive Agave+ Nighttime Lip Therapy. Each of these Bite Beauty lip care products is supercharged with superfood ingredients for the lip treatment that will give you your most kissable lips yet.
---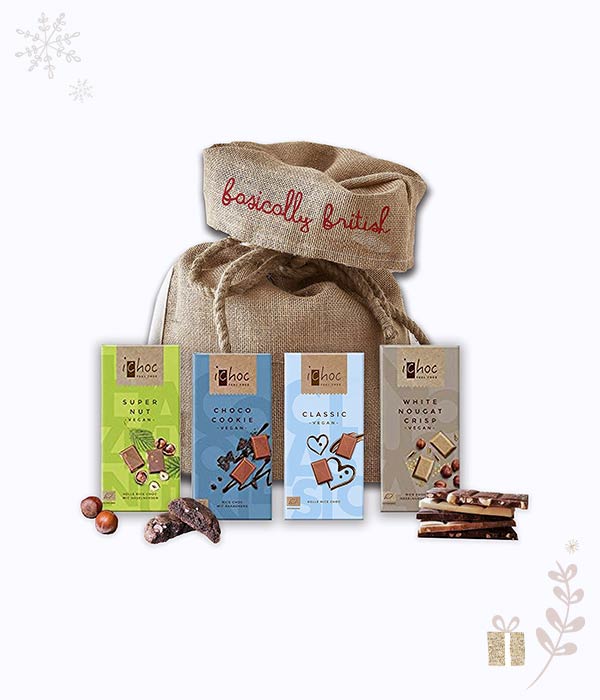 I absolutely love and highly recommend iChoc vegan milk chocolate bars! They're so delicious and you can gift the experience with this variety set of vegan iChoc bars including their Classic, Choco Cookie, Super Nut, White Nougat Crisp flavors! All carefully packed in Basically British Burlap Bag, ready to become a perfect gift.
---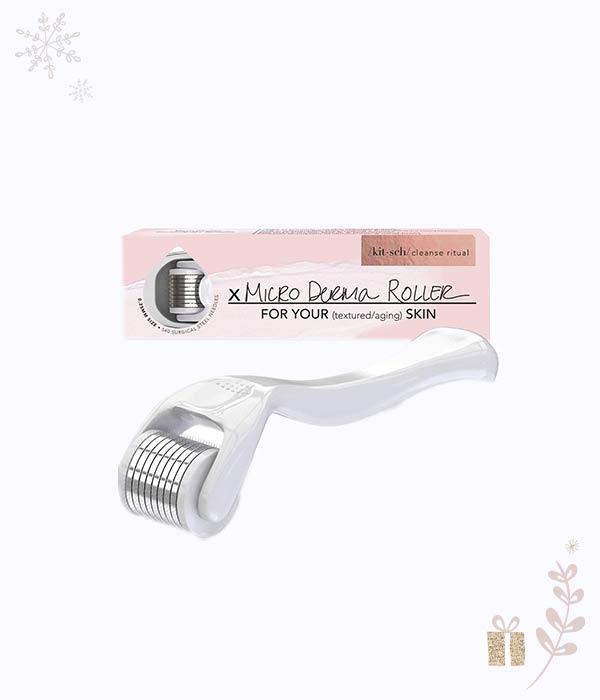 Promote healthy-looking skin with this quality derma roller with microneedle technology from Kitsch! This Derma Roller includes a beautiful and protective storage case. Dermal rolling gives skin a smoother look and feel without invasive procedures.
---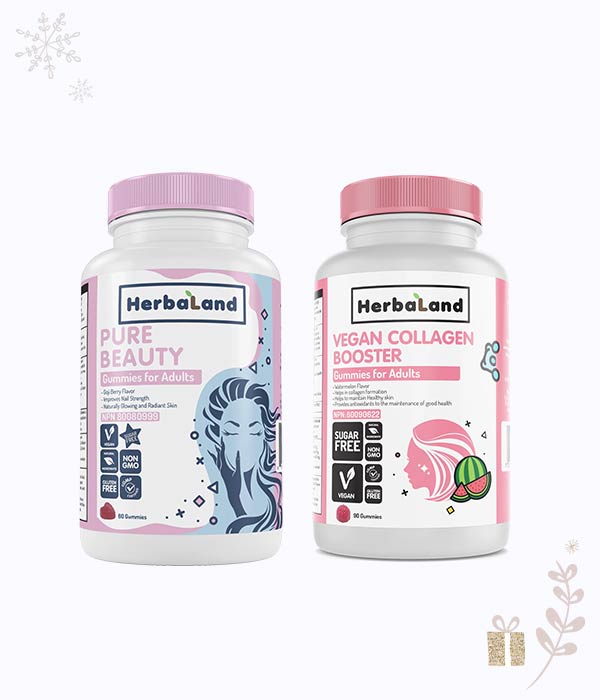 Herbaland – Glo Up Vegan Beauty Gummies
With the Herbaland Glo Up Vegan Beauty Gummies Bundle you can now enjoy a convenient and delicious way to boost collagen production and maintain healthy hair, skin, and nails.