This post may contain affiliate links that at no additional cost to you, I may earn a small commission.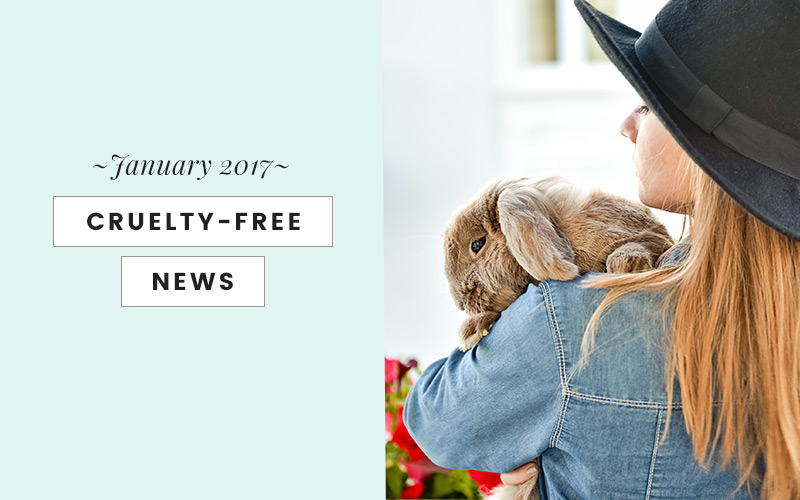 At the end of every month, I do a round-up of what's up and what's new in the cruelty-free community!
This monthly series is to help you stay updated with the progress to ending animal testing for cosmetics around the world, as well as, to keep you informed on the latest cruelty-free and vegan product releases and other cruelty-free news you should know about!
It's been a rather quiet month in January. No major breaking news but there has been some progress in regards to China's animal testing requirements.
So what's up this month?
CFDA adjusts requirements for imported regular cosmetics in China
"In a move that provides an opportunity for China to move away from its longstanding animal testing requirement for all imported cosmetics, the China Food and Drug Administration has announced an adjustment to administrative regulations and examinations for general cosmetics imported through Shanghai. The temporary measure will be in place from 1 March 2017 through 21 December 2018, during which times such products may be imported under a simplified filing system."
Source: Humane Society International
Kat Von D Teases New Blotting Powder
Kat Von D Beauty has been coming out with a bunch of new vegan makeup products lately and Kat Von D, herself, teased us with her latest product, a compact blotting powder!
LUSH Releases Valentine's Day Bath Bombs!
Oh, LUSH. Be still my heart.
LUSH just came out with their V-Day bath bombs and they're nothing short of awesomeness! It appears everything in their V-Day collection is indeed vegan, in addition to being cruelty-free, of course! The Unicorn Horn and Rose Bombshell are both on my wishlist.