This post may contain affiliate links that at no additional cost to you, I may earn a small commission.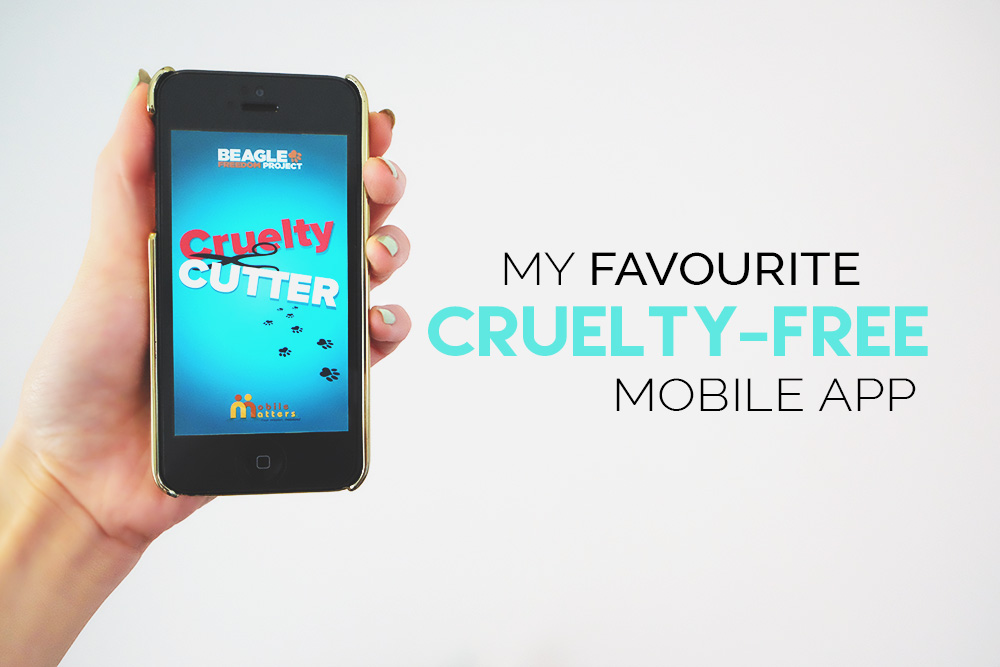 Cruelty-Cutter is brought to you by the amazing folks at The Beagle Freedom Project who rescues beagles and other animals used for animal experimentation in research labs, giving them a chance at life in a loving home. This app is $2.99 but is currently my favourite because it offers some unique features that other cruelty-free apps haven't been able to match yet.
How does it work?
As you're shopping and you come across a product and wondering if it's cruelty-free… take out this app and scan the barcode with your camera. As you can tell.. I have a pretty beat up phone and camera with some humidity in the lens but the app is still able to pick up on the code. The next screen that comes up will say whether it's cruelty-free or not.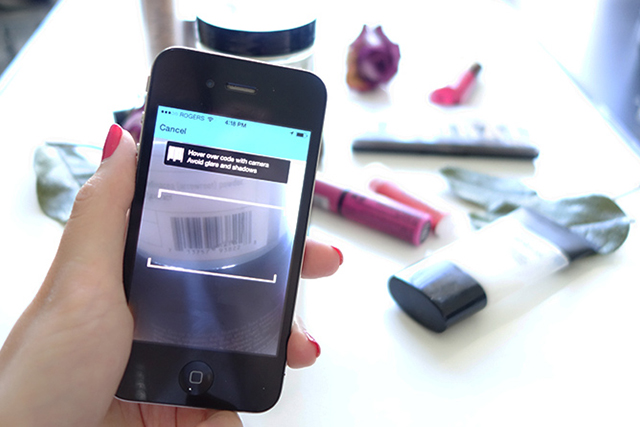 If it IS cruelty-free, you have the option of sharing the wonderful news to your friends or followers, saving it to your favourites for easy browsing later, or checking out the company's website.
If it's NOT cruelty-free, you can 'bite back' by sharing your disappointment to your network in the hopes that others will also learn to avoid purchasing this product too. And what's awesome about this app is that it will then provide you with Cruelty-Free alternatives, redirecting your efforts to choosing a product that you'll enjoy and that wasn't tested on animals. Thumbs up!
In the case where the app is not sure about the brand's cruelty-free status, you have the option to help expand their database by clicking 'Add Product' and the makers of the app will be notified to contact the company directly to determine if the product is tested on animals. How cool is that?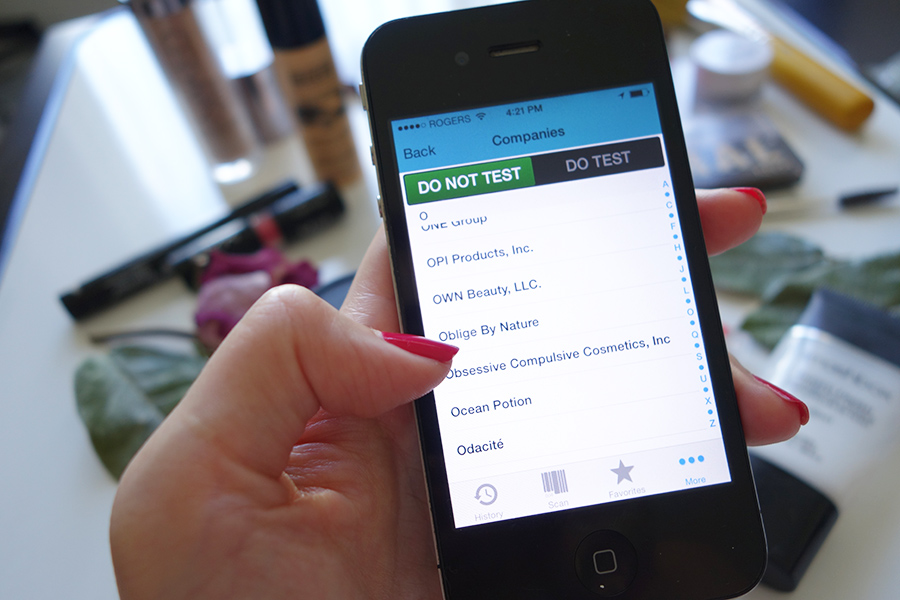 If you don't have a product to scan, you can browse through their 'Cruelty-Free Directory' and search by the company's name like I did and saw that one of my favourite cosmetics brand, Obsessive Compulsive Cosmetics, is on the list! Woohoo. You can switch tabs at the top and find companies that DO test on animals so you know which of the bad guys to avoid.
And to really step it up, you can also browse their cruelty-free directory by Category. For example, they have a category for 'Body Care' with the following sub-categories: Bath & Shower Care, Body Moisturizers, Foot Care, Self Tanner, Sun Care. This comes handy when you're trying to look for cruelty-free alternatives as mentioned above!
Extra Features
Just as you thought this marvellous app couldn't get any better, they have these wicked 'Doggie Dollars' (DD) where users can earn and redeem for discounts and special promotions on cruelty-free products. I only have 3 Doggie Dollars sitting in my account (Yup, complete low ballin status right now) so I haven't personally been able to reap the rewards just yet. But I ain't complaining.. this app is just full of extraordinary powers that will help so many people, myself included, to finding kinder and ethical choices!