This post may contain affiliate links.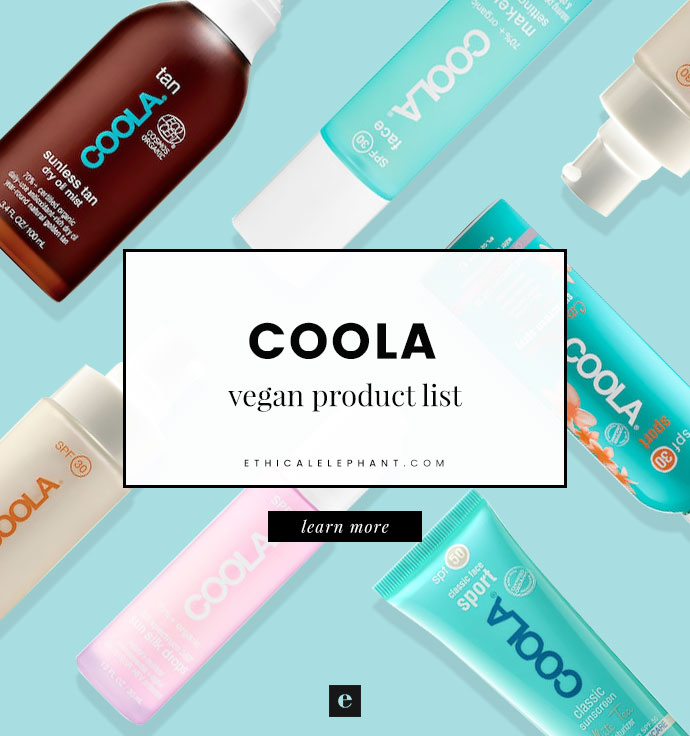 Is COOLA cruelty-free?
Answer:
Yes, COOLA is cruelty-free (not tested on animals) with some vegan options.
COOLA's Animal Testing Policy
In an email response, COOLA said:
"We do not test our ingredients or products on animals during any point of production; the same can be said for any third parties, and we can verify that our ingredient suppliers do not test the ingredients or supplies on animals. We are available in Hong Kong where animal-testing is not required." – COOLA
COOLA Vegan Product List
Not all of COOLA products are considered vegan because they use beeswax in some of their products but most of COOLA products are considered vegan and do not contain any animal-derived ingredients or by-products.
They clearly label which of COOLA products are vegan and they've also kindly sent me a list of COOLA vegan products:
Sunscreen
Face
Body
Beauty
Self-Tanners
---